Blouse trends change every year, which is great for those of us who like to try new things. Blouses are incredibly versatile, and you can pair them and style them in a million different ways to create different looks and styles. If you're curious about what's on-trend for 2022, take a look at some of these stylish new blouse trends.
1. Business Casual
Business casual blouse trends are getting a facelift this year. Fashion experts recommend choosing elegant cuts with neutral colors. Choose a color palette for your business blouses that don't get away from you.
Examples of great cuts and styles to make your mark this year are draped blouses, bows or frills on the neckline, geometric patterns, and embroidered components.
2. Retro Blouses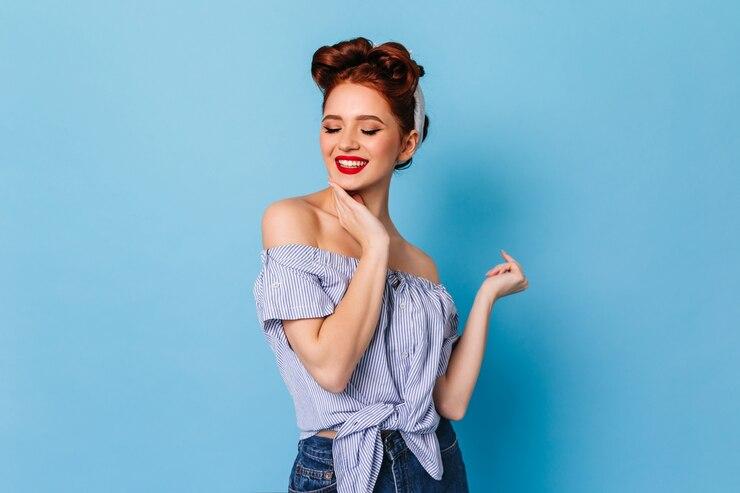 Retro styles always seem to make their way back around. This year, blouse trends in the 1960s style are all the rage. These blouses should create striking, simple silhouettes. Choose silk or satin blouses in bright colors.
Greens, blues, and oranges all perfectly emulate the style of the period. You can choose ruffles or frills for your blouses, as well as transparent sleeves to add a nice finishing touch. Don't be afraid to experiment with patterns – all will fit right into the 60s aesthetic.
3. Office-Centric Fashion
Sometimes, you need to be a little more formal than your business-casual blouses might allow. To achieve a more professional office look, you'll be going for satin, silk, or natural cotton blouses this year. Choose simple fabrics that shimmer, without additional design elements to distract from the color.
If you choose a more natural color with a matte presentation, some ruffles will be fine. If you're feeling particularly daring, you might try a sleeveless blouse in any of these models.
4. Casual Blouse Trends
This year, casual blouses are going to be taking a turn for the simple but beautiful. While there are a variety of cuts and options you can choose to keep up with the fashions, there are some go-to elements that can step up your look in 2022. Choose a blouse with cropped sleeves first.
If that's not for you, you can go in the opposite direction: choose billowing sleeves with plenty of volumes. Make sure they cinch at the wrist to help keep them under control. If you're going somewhere a little more high-class, a lace insert is a great new trend in women's blouses that can add a touch of elegance.
5. Summer Blouses
This summer, you can bust out your sleeveless blouses again. Some of the most popular blouse trends this year are sleeveless, often made of a thinner material that keeps you cool.
Some of these options are embroidered, while others utilize strategic cutouts to create a stunning look. Wide necklines and ruffles are also going to be sought-after in 2022
6. Ruffles
Regardless of where you plan on wearing your new 2022 blouses, you'd be wise to pick up some blouses with ruffles. A big trend this year will move towards ruffles on shoulders, necklines, and at the hem of certain blouses.
Since these pieces tend to balloon out (depending on the cut), make sure to pair them with more fitted pants and outerwear.
Related Resource: How to Choose Luxury Lingerie Leather for Women?
7. Bold Patterns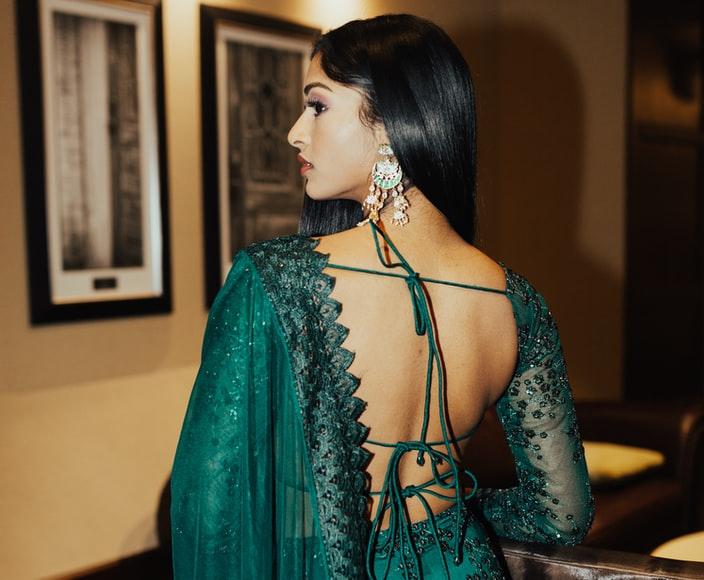 For casual wear, bold patterns are going to be in this year. Choose abstract or geometric patterns to start. Patterns inspired by nature are also going to be a big hit, including animal patterns, florals, and botanicals. If those aren't for you, consider the more traditional stripes, checks, and polka dots to balance out your look.
8. Country-Inspired Fashion
Blouses inspired by a more simplistic country or rural look will be big this year, too. You'll want to shop for blouses made with natural fabrics, simple color blocks, and appealing, uncomplicated cuts. Try florals, lace, and sleeves that you can easily roll up to perfectly emulate this country blouse style.
Conclusion
In 2022, a whole new set of blouse styles will become popular. If you're interested in creating modern, fashionable looks, consider picking up a few blouses in the styles mentioned above.
Within reason, you can play around with the colors, cuts, and styles to create a fashion that looks great, keeps up with the trends, and is created with your unique style.
Read Also:
Arnab Dey
Arnab is a passionate blogger. He shares sentient blogs on topics like current affairs, business, lifestyle, health, etc. If you want to read refulgent blogs so please follow RSL Online.