CTO (Chief Technology Officer) is one of the leading roles in the project, responsible for the development of new services or products, as well as for optimizing production performance: managing development processes in project teams, training and improving the skills of employees, as well as implementing and supporting various processes within the company.
This is a highly-paid position that requires great technical expertise and a number of soft skills, so companies often resort to the CTO as a Service cooperation model to further save the project budget or urgently close a vacancy. Below we will tell you how to understand whether a candidate is worthy in front of you.
What Does CTO Do?
The main task of the Chief Technology Officer is to ensure the efficient use and distribution of the company's technical resources, as well as turn the implementation of projects into controlled processes with predictable results.
The CTO role focuses on the technical aspect of a product, its quality, performance, efficiency, reliability, and longevity. At the same time, the CTO is responsible for ensuring that the company's technology strategies are aligned with its business strategies.
Thus, CTO services for startups imply the presence in your team of not only a good software architect and an effective team leader but also an expert who will be able to understand people and business. The latter, in fact, radically distinguishes this position from other technical ones.
As for the more precise responsibilities that the CTO service includes, they can vary depending on the size and type of company (service or product oriented). Speaking in general terms, the Chief Technology Officer is an executive top manager whose position involves the strategic solution of scientific and technical issues in the project and does not involve participation in the development of specific tasks (although in emergency situations such a specialist will always be able to cope with any technical issue).
Thus, when you hire CTO according to the CTO as a Service model, you get a remote expert who will work on your project either during a standard working day, on a fixed schedule, or on request, performing all the same tasks as an in-house employee in the same positions.
Related: Tips to Motivate Your Employees
What Are The Responsibilities Of A CTO?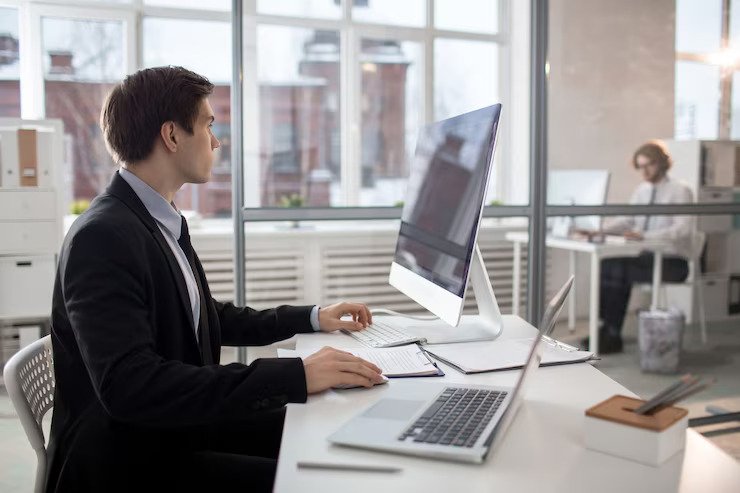 The responsibilities of a CTO service typically include:
definition of general strategies for technical development;
adoption of global technology solutions;
internal technical audit;
selection of technologies for specific projects and their analysis in terms of financial and time costs;
assessment of the duration and complexity of projects;
planning and building development processes;
staffing development teams;
distribution of tasks between team members;
monitoring the project's progress;
ensuring maximum productivity of work processes in teams;
formulation of proposals for architecture or specific technical solutions;
providing technical expertise when presenting projects to stakeholders;
technical risk management;
interaction with other departments of the company;
technical interviews with new employees;
assessing the productivity of employees and making decisions about their salaries;
expanding the technical expertise of team members;
team motivation.
Therefore, when conducting a personal interview, you will have to somehow make sure that the candidate for the virtual CTO position will be able to cope with all of the above tasks.
Final Thoughts
Since CTO is an intermediate link between business requirements and their technical implementation, it is very important to find an expert for this position who will not let you down at critical moments for your business.
If the CTO as a Service model suits you, feel free to contact us, and we will select from our pool of specialists exactly the one who best meets the requirements of your project.
Read Also: