Google Atari Breakout is Google's take on one of the most famous retro games of all time. It is one of the hidden easter eggs of Google that many people still cannot find even in 2022. What started as a Google search easter egg became one of the most searched games on Google.
While playing this game is easy, finding it on Google is not. Therefore, continue reading this blog to find out more about how to play Atari Breakout in Google. You will also learn about how to play this game on smartphones and how to find its hidden easter egg.
What Is Google Atari Breakout?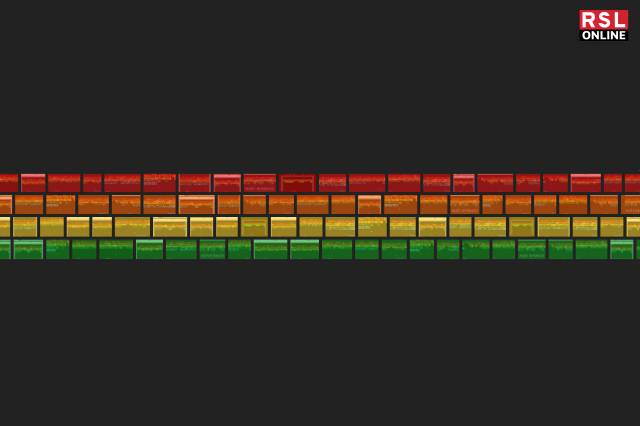 Google Atari Breakout is a hidden game in Google that many people find difficult to search. This game is based on the retro game Breakout, created by Steve Wozniak and released for Atari arcades in 1976. It's one of the most popular arcade games of its generation.
Atari Breakout Game Google was launched in 2013 by Google as part of the 37th anniversary of the original Atari Breakout arcade game.
In this game, you must control a horizontally moving bar to bounce off a ball and break all the bricks on the screen. The more bricks you break, the more points you will get. The bricks have different colors, with each color giving different points for breaking them.
How To Find Google Atari Breakout?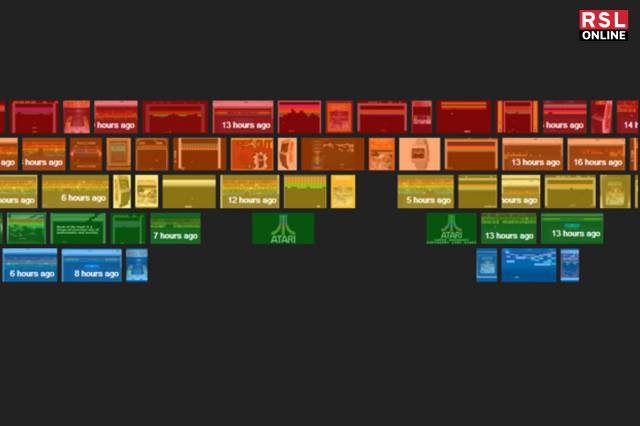 To find a Google Atari Breakout game, an average Google search will not work. Instead, finding this game requires searching for "Atari Breakout" on Google. You will find the first link on the results page – a website called elgoog.im – which leads to this game.
Upon opening this website, you will see that it opens an interactive image on another tab of your browser. If you go to that tab, you can start playing the game. This game is playable directly from your desktop browser and does not need any high-end system to run it.
How To Find Google Atari Breakout On Mobile?
You can play Google Atari Breakout from your mobile phone by following the above process. First, you need to search for "Atari Breakout" from your smartphone browser and open the elgoog.im website. This will lead you to an interactive image of the Atari Breakout game.
However, you will notice that you will; not be able to play this game at first. You need to go to the bottom of the page and click on "open desktop version." This will open the desktop version of this website instead of the unplayable mobile version.
Therefore, you can see that you can simply find this game like other Google games like Google Doodle Basketball and Google Baseball. Google Pepper game players will definitely enjoy this game.
How To Play Google Atari Breakout?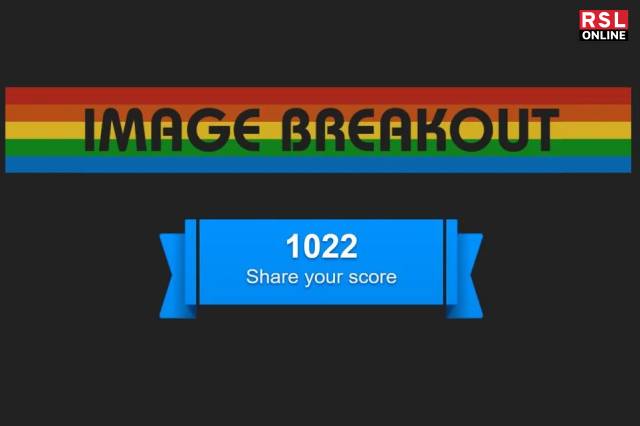 To play Atari Breakout Google, you need to break all the bricks on the screen. All the bricks are colored, with different colors representing different points. Therefore, depending on the number of colored bricks you have broken, you will get points accordingly.
The game lasts until you miss the chance to hit the ball and drop it down from the screen. You only get five lives, so play cautiously and not drop the ball down. You can pause the game by pressing the spacebar key or your left mouse button.
If you are playing Atari Breakout Game on your computer, you can use the keyboard or the mouse to move the pong paddle. For example, you can press the left or right arrow keys on your keyboard to move the paddle left and right. Alternatively, you can move your mouse left and right to do the same.
The controls are very similar to other Google games, like Google Doodle Soccer and Google Snake. In addition, like the games mentioned above, you can share your high score using Google+, where your connected friends and others will be able to see your high score. This way, you can compete for a place on the scoreboard or simply have fun competing with your friends.
How To Play Google Atari Breakout On Mobile?
The mobile version of Atari Breakout Game plays out precisely the same as its desktop counterpart. The only difference is that the controls are different this time around. 
When you play this game from your mobile phone, you control the pong paddle using your touchscreen controls. Simply press the screen and swipe the paddle left and right to move it horizontally. In addition, you can tap on the topmost part of the screen to pause the game. 
What Is The Highest Score In Google Atari Breakout?
Many people ask about what the highest score in Atari Breakdown Google is. If you break all the bricks on the screen without losing a single life, you will get a whopping 155,944 points. Each life you lose will be lower since points get deducted for dying in this game.
Does Google Atari Breakout Still Work?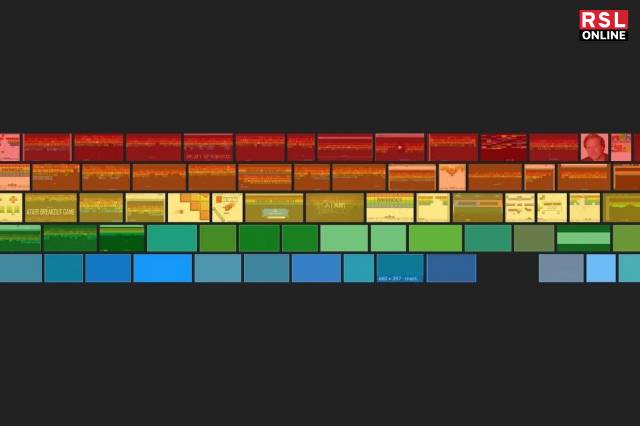 If you wonder whether Google Atari Breakdown and Google Atari Breakdown hacks still work in this game or not, then the answer is yes. However, Google Atari Breakdown cheats do not ever work since Google patched it out.
Many gamers still ask whether Google Atari Breakdown works or not because of its introduction as an image-based game. This meant that players could previously play this game by clicking on an image of the game. However, this backfired against Google since people started false pictures of the game to generate traffic on their website.
Since this was previously a picture-based game, the Google Atari Breakdown link was considered by players as a hidden easter egg by Google. Therefore, the Atari Breakout Easter Egg soon became one of the most searched terms on Google.
Since the easter egg confused most people, Google created a mirror website to allow players to play this game. This is the current website of this game – elgoog.im.
Frequently Asked Questions (FAQs):
Q1. Can You Still Play Atari Breakout On Mobile?
Yes, you can play Atari Breakout on mobile. 
Q2. How Do I Start Atari Breakout On Google?
Just search for Google Atari Breakout and click on the first link. 
Q3. Where Can I Play Atari Breakout?
You can play Google Atari Breakout on your desktop or mobile phone.
Q4. What Google Searches Have Easter Eggs?
Google Atari Breakdown is an easter egg search, along with Google Pacman and "Beam me up, Scotty."
Conclusion
Google Atari Breakdown is one of the most popular easter egg video games playable through a browser. Launched on the 37th anniversary of the original arcade game from 1976, this game is one of the most popular casual video games of all time.
You can play this game by searching for Google Atari Breakout on Google. You can either use the left and right direction keys or the mouse to play this game. Alternatively, you can also play this game on your smartphone using its touchscreen controls.
If you liked reading about this Google game, check out our blogs on other Google doodle games!
Read Also: