How To Apply Liquid Eyeliner For Beginners?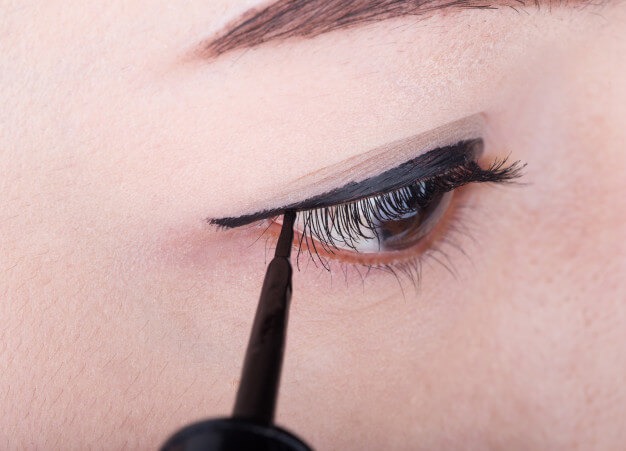 All people will want to wear eyeliner every day if they were not expected to apply it on their own. The results produce one of the best cat-eyes as long as you get the process right. The process is slightly hard but not extremely difficult for you as a beginner. This article will guide you on how to apply liquid eyeliner as a beginner.
Practice makes perfect but you need to understand that it will take you some time before you become a guru. These tips will help you to perfect your art on how to apply liquid eyeliner pretty fast.
Here Are How To Apply Liquid Eyeliner For Beginners: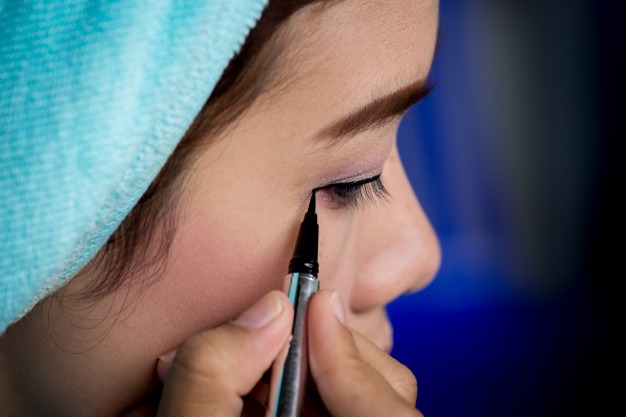 If you don't know how to apply liquid eyeliner then you can follow these simple steps to get a beautiful and attractive look. You just need to follow these guides step by step and your makeup will be done easily.
1. Sketch A Practice Line
It is not advisable to apply the liquid liner on your skin directly especially if you are still a learner. The best starting point is to provide yourself with a guideline that you can follow. It will also help you to trace the works for makeup.
To minimize the pressure of getting everything right on your initial attempt, use a regular eyeliner to sketch a line that you will be following. Most eyeliner experts will advise you to use a brown or matte gray pencil.
The pencil will help you to make a light drawing on your eyeliner. Make sure that the shape is the best for you. It is one of the most important steps if you want to learn how to apply liquid eyeliner.
Take your time at this point to establish the liner shape that will suit your needs best. After feeling like you now have the best shape, turn to your liquid liner to trace over the shape that you have sketched. You will find it very easy to move forward once you get this first step right.
2. Look Down
Most people tend to have the urge of glancing up like is the case when applying mascara. However, this should not be the case when you opt for liquid eyeliner. It is one of the biggest mistakes that you need to avoid when applying liquid eyeliner.
When you look up, you will increase your possibilities of transferring the formulae to the brow bone and lids. Such a thing can end up messing your eyeshadow and no individual wishes to begin from the scratch at this point.
When buying products online, you should also make sure that you are choosing your favorite. What works best for me will not produce similar results to another person. Therefore, you have to do a lot of research with regard to the choice of your products.
The choice of the product can depend on your skin type and if you have any allergies. However, remember to look down regardless of the products that you are using for the application. It is one of the most common mistakes that people when applying liquid eyeliner for the first time.
3. Be Particular About The Liner You Will Be Using
If you are still a beginner, you need to be precise about the eyeliner that you will be using. Most makeup artists will always advise you about this point.
Most people who are learning how to apply liquid eyeliners assert that the felt-tip pen-like liners are easier to work with. The reason is that they give you a higher level of control when it comes to building your line.
It is a concept that you need to pay close attention to especially when working on a task like the application of eyeliners at which needs a high level of precision. It works quite well for individuals who are on the journey of knowing how to apply liquid eyeliner.
You also need some handy tips on how to clean your shape and wing. The market has so many products and you are free to choose any of them as long as they will blend well with your skin. Look at the ingredients and make sure that they will work perfectly for your skin type.
It is good to understand what you need before choosing any liquid eyeliner product. You don't want to choose something that will end up coursing a lot of harm to your skin or health at large. It is advisable to visit your physician or liquid eyeliner experts for advice on the same.
4. Pre-Measure The Liner Wings
Would you like to achieve a cat-eye that has noticeably uneven wings? It is not hard to achieve this as long as you are willing to learn. The best advice here is to pre-measuring your liner to be able to achieve the best results.
You should not get to the extent of tolerating uneven wings on your eyelids. It will do more harm than good to your overall look.
The best tip here is pre-measuring how far out the liner is winging out. From here, you will need to put a dot on the two ends of the outer eyelids. It will help you ensure that both of them are going in the same direction.
Therefore, pre-measuring the eyeliner is a great tip for any beginner. You will not struggle with how to apply liquid eyeliner if you get this point right.
5. Do Not Pull On Your Eyes' Sides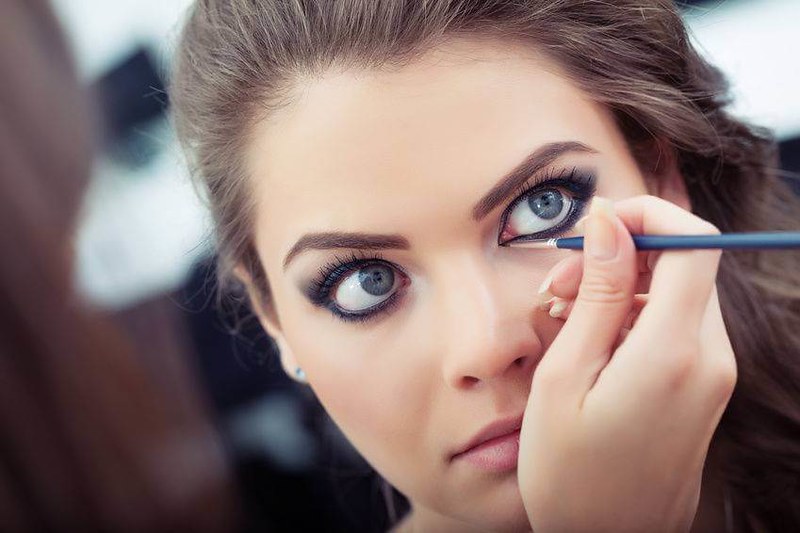 Pulling on the sides of your eyes will make you believe that it is much easy to apply the liner. However, it is a common practice that will really mess up your overall look.
It may end up moving the direction of where the liner will go completely. The reason is that you will be changing the shape of your eye and you have to do it in the right way.
Close your eye and then hold it lightly without slanting. It will help you to put the liquid liner on the actual eye shape. It is the last but most important tip on how to apply the eyeliner. If you open the eye, you will not attain the desired results. Get the best eye shades that can make your day.
Conclusion
These tips will walk you through the process of how to apply eyeliner with a lot of ease. It is not a difficult thing to do as long as you are willing to learn and patient enough. With constant practice, you will find yourself growing towards perfection within no time. All the best in your endeavors to apply the liquid eyeliner by yourself!
You May Also Like: 
Mashum Mollah
Mashum Mollah is a passionate blogger. He loves to share her thoughts, ideas, and experiences with the world through blogging. Mashum Mollah is associated with Mashum Mollah & Blogstellar.