Snapchat never fails to amaze its users with incredibly unique social experiences. Its cool little features like Snap streaks often make the users go crazy. The main functionalities of the app revolve around sharing photos, videos, text, and drawings. But when it comes to the streak part, the question that would always hit your mind is, "What Is The Longest Snapchat Streak Record Till date?" 
If you are new to applications like I was, streaks might be a weird concept to you. To give you better clarity, we are here with a detailed guide on various Snapchat Streak aspects and the Longest Snap Streak on earth.
So stay tuned and keep reading….
What Are Streaks On Snapchat?
Snapchat is itself a stunning art form with stunning features being released often. Snap streak is one of them.
So what are streaks on Snapchat exactly?
Snapchat introduced the Snapchat Streak feature on April 6th, 2015. It's when you snap back and forth in the last 1 day or 24 hours with another Snapchat user. This has to happen at least 3 days consecutively. After this, a fire emoticon will start showing next to that particular user's name. In addition, a number also appears, representing the number of days you snapped each other in a row.
That's all about Snap Streak.
How To Start A Snapchat Streak?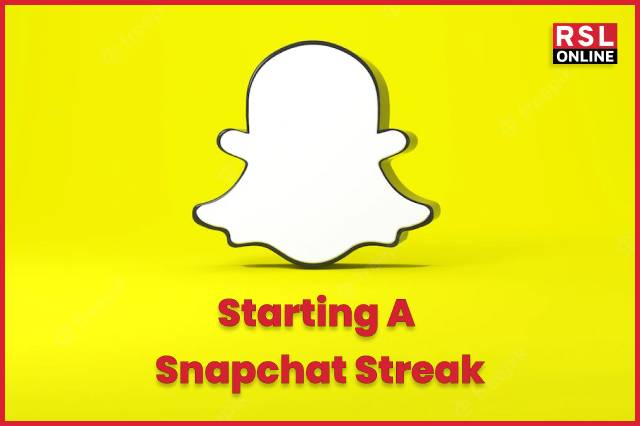 Starting a Snapchat Streak is easy. The first thing you have to do is send snaps to people interested in you and patiently wait for their reply. What's the reply – Snapping you back within a day.
You'll have to make sure that you are approaching the right person who will send you one snap per day. Try to get in touch with the people you interact often.
A best friend?
Or the closest colleague?
What Are The Rules Of Snapchat Streak?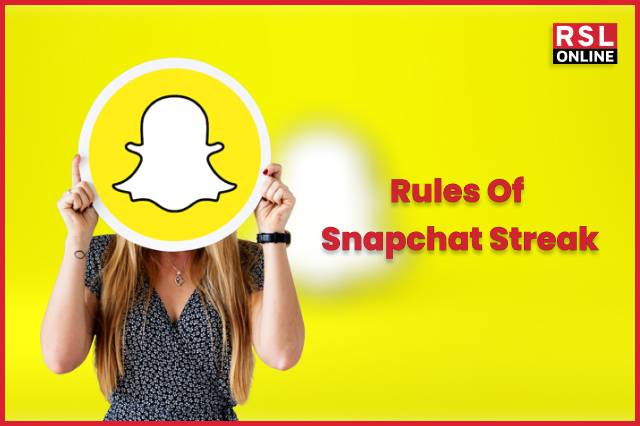 Maintaining the record of the Snap streak is a bit challenging. Here is a list of all NO-NOs that have the full potential to ruin even the longest Snapchat Streak:
1. Spectacles
The Snap streak feature does not count snaps shared on Spectacles.
2. Memories
Sharing memories is super cool but remember; these don't count for the streak.
3. Group Chat
It's so simple to snap a large number of your buddies in order to maintain your streak with them all. Snapchat, however, does not allow it.
4. Chat
Your Snapchat streak will not be affected by text discussions with pals. So, even if you communicate in this manner, remember to snap him/her.
5. Stories
Stories, like talking, will not count against your streak because they should only be delivered to one individual.
Is There Any Snapchat Streak Limit?
Your streak will be recorded for an unlimited amount of time. The streak gets different emojis depending on its duration. The fire emoji denotes that you've begun a streak with someone, while an hourglass denotes that your streak with that person is going to come to an end. If the symbol of the person you're texting has a 100 emoji next to it, that implies the two of you have been streaking for 100 days.
What Is The Longest Snapchat Streak In 2023?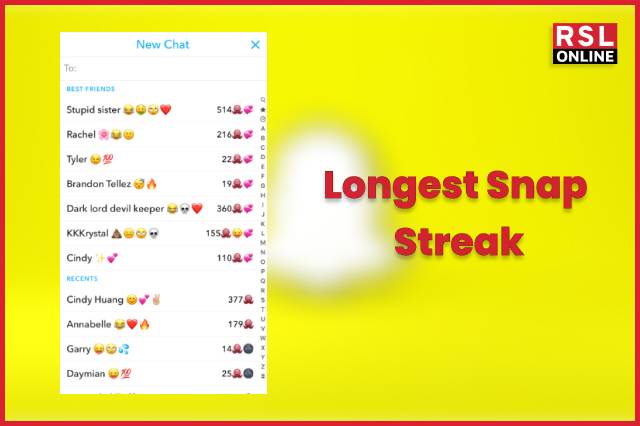 Now the question is, What's the longest Snap streak?
There is not a single longest Snap Streak since millions of users have super long streaks. Some have been snapping at least once a day after Snapchat introduced the streak feature on April 6th, 2015.
As of 2023, Hannah & Lauren have been holding the highest position with the highest snap score of 2794!!!!!
Apparently, they are the world record holder as of now, and theirs is the longest snap streak ever.
The Present Snapchat Streak Record Holders!
Now that you know what's the longest Snapchat streak, below are the listicles of the current Snapchat Streak Record holders of 2022. We have presented the names along with the dates and the scores.
As you can see, Elroy & James have the longest snap streak ever till now, along with the highest snap score. The remaining names are as follows: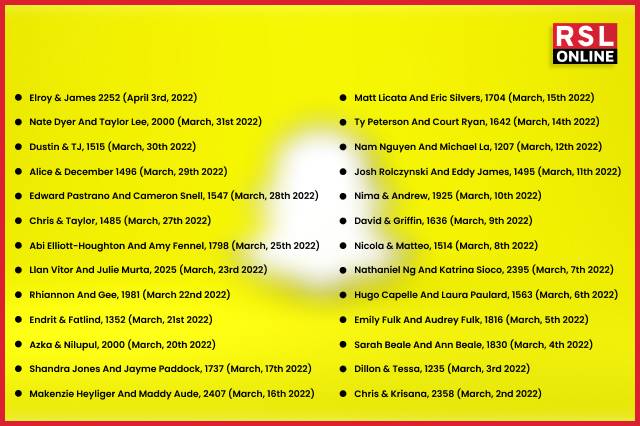 How To Make Your Snap Streak The Longest?
Wanna reach the highest snap score just like Hannah & Lauren and get the title of longest Snapchat streak?
The best way to start is to formulate a schedule for when you will be snapping with someone. This will help you not to miss the 24-hour limit so that the Streaks Snapchat game stays on fleek. Furthermore, make sure that the person opposite you has a schedule in place so that both of you can increase the streak together. You two then will never forget to snap at each other within 24 hours.
Are The Snap Streak Emojis?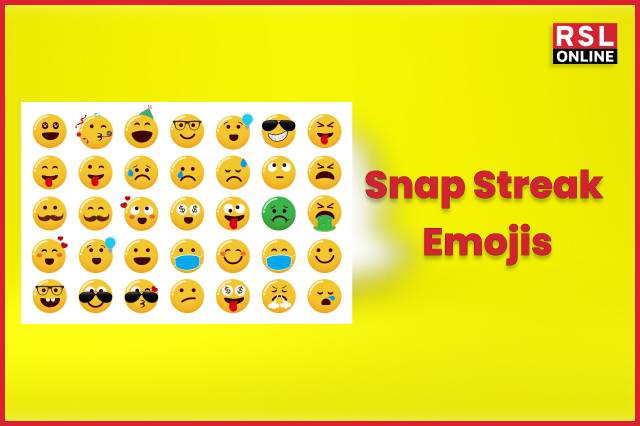 You'll see a fire emoji next to someone's username after starting a Snapchat streak with them. This isn't the only emoji connector for Snapstreak, either. Here is not the end; there are more….
The Fire Emoji:

It denotes that you've been on a Snapchat streak with this person.

Hourglass Emoji: When you see the hourglass emoji, be extra cautious since it signifies your streak is about to end.
100 Emoji: The 100 emoji denotes that you and your Snapchat partner have been sending snaps for 100 or more days in a row.
Mountain emoji:

This is a very unusual emoji that's used to represent really lengthy streaks.
Can You Recover A Snap Streak?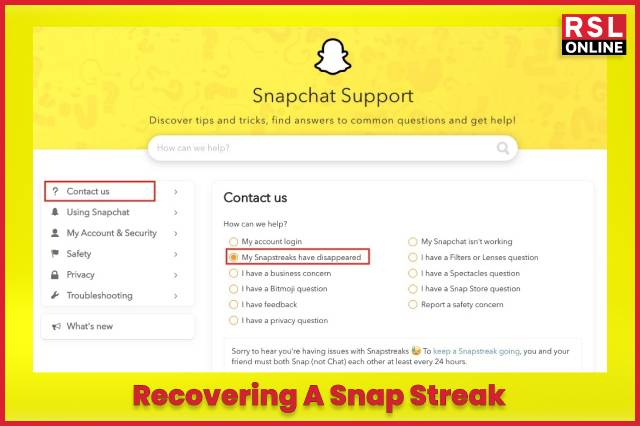 Is Your Snapchat Streak Lost?
Yes? Sit back and relax.
No? Keep reading to find the recovery strategy….
Let's imagine you've been working hard to keep your Snapchat streak going, and then it vanishes. What are you to do if this is upsetting you, especially if you're a die-hard Snapper? Luckily, Snapchat Support is excellent at dealing with weird Snap Streak mysterious disappearances and can help you get it back.
All you have to do is fill out a form and send it to the support team. The resolution won't come within a minute or a day, but developers will acknowledge the issue positively. Even if you are the holder of the longest Snapchat streak, don't panic. The team will get it done for you.
Frequently Asked Questions (FAQs):
Q1. What Is The Longest Snapchat Streak In The World?
The longest snap streak in the world till now is of Hannah & Lauren. They also have secured the highest snap score of 2794 as of December 2022.
Q2. What Happens After 1000 Streak On Snapchat?
Once their streak reaches 1000 days, you will get the charm sticker with your streak partner.
Q3. Is Your Snapchat Streak lost? What To Do?
Snapstreak lost? That's miserable? But you can still recover it. Simply let the support team know, and you will get it back.
Wrapping It Up
Now, you have got the answer to "What Is The Longest Snap Streak Record Of All Time?" That is all about the Longest Snapchat Streak in 2023. You can also be the next highest Snapchat streak holder. So, pick your streak partner, schedule, and…..
Snap, Snap, Snap, Send
See you in the comment section! Have a great day ahead!
Read Also: