New England Boating Guide: The Best Destinations On The East Coast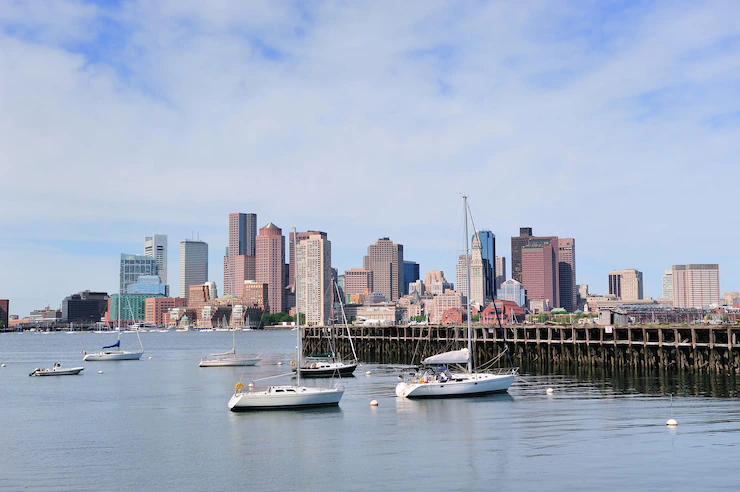 Did you know that there are 20 different types of boats? There are sailboats, houseboats, pontoon boats, ferries, fishing boats, and more.
Boating is an enjoyable way to soak up the sun and take in any body of water, with fantastic destinations on the East Coast.
New England Boating Destinations:
East Coast boating has some of the most beautiful spots. You will find fishing spots, beaches, great restaurants, and the perfect sunset spot.
We will walk you through a boating guide with some of the best East Coast destinations. Before starting, check out this blog topic with the ultimate boating checklist.
1. Montauk, New York
Montauk is on the eastern end of Long Island, New York, and is a great way to take in the beauty of the ocean on the East Coast. It's a prime spot for fishing where you can find bass, bluefish, tuna, marlin, and more.
2. Portland, Maine
If you're looking for fantastic scenery, you can spot the Portland Head Lighthouse as you approach Casco Bay on your way to Portland. Maine has a beautiful waterfront, and you can explore their delicious seafood cuisine.
However, during the busy season, there are limited spots to anchor right outside town. Make sure to plan before going, so you have a place.
3. Newport, Rhode Island
Newport is known as the "City By the Sea" or the first resort town. It's one of New England's most popular boating destinations and has Gilded Age mansions and fantastic beaches.
You can stroll along the colonial landscape with cobblestone streets and old brick buildings while feeling the crisp ocean breeze. It's a great historical town to stop on your East Coast boating tour.
4. Virginia Beach, Virginia
Virginia Beach has it all, including the ocean, bay, rivers, and lakes. You can choose your preferred method of boating with all of the different bodies of water.
Once you dock, you can set up on the beach for a relaxing day by the water. If you're looking for activities, you can explore the famous boardwalks or settle in on the pier for the sunset.
5. Annapolis, Maryland
Annapolis is located right off the Chesapeake Bay and is the perfect spot for a family vacation. You can enjoy the calming waters and explore the many state parks once you go inland.
There are many fun family activities, including fishing, swimming, crabbing, boat racing, hiking, and more.
Start Your Summer Of New England Boating
Now that you know some of the best destinations for New England boating, you are ready to set sail and take advantage of the East Coast beauty. From the ocean to rivers, bays, or lakes, you can experience it all.
You can try out some of the most beautiful beaches, delicious cuisine, and fantastic sunset views this summer. Montauk, Portland, Newport, Virginia Beach, and Annapolis are only some of the most unique East Coast spots.
Find similar lifestyle and travel content on our blog today.
Read Also:
Arnab Dey
Arnab is a passionate blogger. He shares sentient blogs on topics like current affairs, business, lifestyle, health, etc. If you want to read refulgent blogs so please follow RSL Online.