New online stores appear regularly. Nowadays, selling items or even services online is convenient. Potential clients can find the required product without leaving their homes.
People use phones, tablets, laptops, or desktops to access online shops and buy what they need. To make the online shopping experience better – companies provide delivery services.
It means that a person can get what they want without going anywhere. People can also buy files, like audio or video assets, 3D models, books, etc. It is also possible to sell services online, like text translating, photo, audio, video editing, etc. The possibilities are limitless.
The eCommerce sector is developing and attracting new business persons who want to find new clients and sell their products. At the same time, making an online store can be a tough challenge. You should build an impressive-looking, high-performance, and secure online shop.
Luckily, you do not need to create everything from scratch. You may use WordPress – a powerful, safe and flexible content management system (CMS). It allows you to build and manage sites quickly and easily. The WooCommerce plug-in to get all the tools and features required to sell online.
This combination is enough to create a unique online shop. Professionally-made templates will make the task easier. The WordPress platform attracts many developers and designers who create impressive templates. Many Woo Commerce themes are available, and everyone can find the one that suits their needs.
A website helps to improve the online presence of your business. It is crucial for finding new customers and making your business successful.
Importance of Using WooCommerce Themes
The WordPress platform is user-friendly, and it has many tools for creating a website design. Nevertheless, it may be a better option to use professionally-made templates.
Creating a style from scratch is challenging because you need to consider numerous nuances.
It is important to know how to combine different shapes and colors properly. Visual elements should not distract people from the page's main content. It is also important to ensure that the design is 100% user-friendly.
Any visitor should find the required product without wasting too much time.

Various buttons, menus, and search fields make the website difficult to use. At the same time, it is challenging to create an online store using only a few buttons and search fields. It is necessary to find the balance and place all components properly.
Please note that templates also have many features that ensure the required functionality. It helps to greatly save time because you do not need to spend your time searching for a necessary plug-in.
TemplateMonster's themes are very flexible, and you can easily modify them. You have limitless customization options.
Changing the layout completely by adding or removing various sections is also possible. You may also change the color scheme to match your brand identity. It is possible to install additional plug-ins.
The WooCommerce templates are a great starting point, no matter how complicated and ambitious your project is. Such themes are ideal for simple and small online shops that sell only a few types of items. They are also good for stores with dozens of various product types.
Advantages of TemplateMonster's WooCommerce Themes
Products compare – potential clients may compare the available products to choose the best one.
Advanced search function – it will help customers find the items quicker.
Product Quickview – clients can get a preview of the item and its description without visiting its page.
Social media integration – you may quickly increase the number of visitors by promoting your website using social media.
Multiple currencies support – make your shop support several currencies. It is perfect if you have clients in different countries.
Animation – the smoothly moving elements make the website look striking.
Visual builder compatibility – edit the site design via a user-friendly application. It allows you to avoid editing the source code. Instead, you may introduce the necessary style changes by dragging and dropping various components. It speeds up and simplifies the style customization stage.
Gallery – grab visitors' attention by adding photos of the available products.
Blog – promote your store by adding interesting and useful articles. For example, you may focus on different models of tables, beds, or chairs if you sell furniture. You can compare various laptops if you sell PCs, etc. Please ensure that your articles are interesting and useful to potential clients.
Multilingual – make your store available in different languages. It is a great feature for businesses looking for clients in various countries. The templates support the languages written from right to left.
Product filters – different filters will help potential clients find items that meet their requirements.
Comments – let people leave comments and share their thoughts. It can help other clients decide if the item is worth buying.
Parallax – use the depth effect to make the design look stunning.
Wishlist, admin panel, responsive design, SEO-friendly, quick installation, detailed documentation, etc.
WooCommerce Themes and More
Creating an online store is a challenging and long process. The professional-made templates with impressive design and various plug-ins facilitate the process.
However, such products can be very expensive. What if you run a company that offers website design services?
What if you need many high-quality templates? Buying only one template and editing it to make it unique is not an option. It is the case when MonsterONE becomes very useful.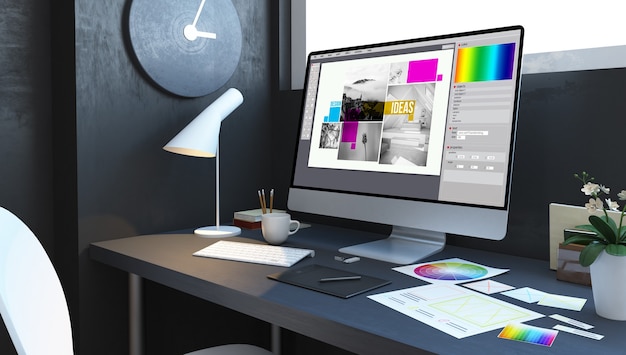 The service has several pricing plans. You can get templates, audio files, presentations, icons, fonts, etc. It has everything required to build a modern, useful site and fill it with content.
Please note the following to avoid spending extra money:
MonsterONE would be better when you need multiple assets.
TemplateMonster is impeccable for projects that do not require many assets.
TemplateMonster and MonsterONE also provide different useful services. Professionals can help you install, optimize and customize the store.
Experts may also provide you with SEO-friendly, niche-specific unique content. TemplateMonster and MonsterONE are your reliable partners to help you make your online business successful.
Online stores are a great opportunity for finding new clients and developing your business.
Related Resource: