9 Web Design Trends In 2022

Web design is a regularly changing industry, and these changes affect everyone: large portals, social networks, representatives of the large, medium, small businesses. Read our article on the best web design trends in 2022.
Web design means planning and creating the visual side of a website. It includes the site layout development, the structure of web pages, the user interface, easy navigation, the choice of ideal color combinations, fonts, images, animations, and other UX elements.
Web designers work at the intersection of creativity, e-commerce, and technology. They love making websites that are creative, functional, and aesthetically pleasing to their visitors; websites that help companies achieve their business goals.
The difference between the web and any physical design lies in the final result. For instance, an architect creates a house. People can not only see the structure but touch it. Web designers, on the other hand, can't count on tactility. Interface, text blocks, and all graphic elements are just an image on the screen.
Website development may seem like something simple at first glance, but each unique design contains nuances. In this article, we talk about the best web design trends in 2022.
Top 9 Web Design Trends In 2022
Everyone wants to be on the wave of innovations. Everyone wants to get more benefits from the sites. And high-quality web design — benefits and higher profits for the business. Web design has come a long way in the past several years.
If you look at Digitech Web Design home page, you will notice that they have a very interactive video playing on the banner. This drives interest and curiosity towards the brand and is a novel way to represent your business in an online world. The home page is where you have to build your brand's credibility. This is the first point of contact you are going to have with your potential customers.
Today, digital design is at the crossing of inspiration and innovatively. Therefore, it should come as no surprise that new web design trends and techniques are regularly appearing.
1. Dark Mode
The Dark trend took over the web designers back in 2020 and continues into 2021. White backgrounds and light colors had been admitted the only way in web design for a long time to create empty space. However, dark colors are a cutting-edge web design trend that visually generates a deeper picture. This trend helps to save battery consumption on users' devices and emphasizes design solutions.
2. Asymmetrical Layouts
Orderly structure, emphasis on key points are the strengths of classic web design. But on the other hand, the uniqueness of the site suffers from this. Therefore, asymmetry is a popular trend in digital design.
Asymmetry is an opportunity to move away from traditions. However, you will need pre-testing to create a sense of harmony. It will help you make sure that no part of the page looks "heavier" than the rest. And to attract the users' attention, it's enough to increase the size of the blocks that need an accent.
3. Minimalism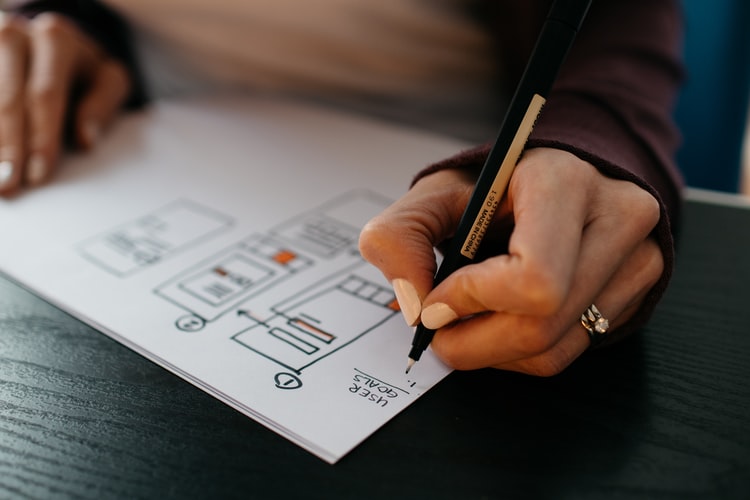 Minimalism will continually be related to web design. Simplistic forms, clean text, limited color palettes, and white space — to design something uncomplicated, practical, and remarkable — everything will have been welcomed for centuries.
The concept of simplicity allows you not to divert the user from the main thing — the basic information. The absence of unnecessary elements enables users to perform actions faster and not be distracted by excess details. A minimalistic design can look better than a lot of heavyweight layouts.
4. Vector Graphics
Web design in 2022 is exclusively for mobile users. Multimedia is the first thing that gives aesthetics to any site. A web page with eye-catchy illustrations and photos always looks prettier to the users.
The risks of losing the original file quality are eliminated by creating vector images, regardless of the maximum acceptable resolution on the device used.
5. Video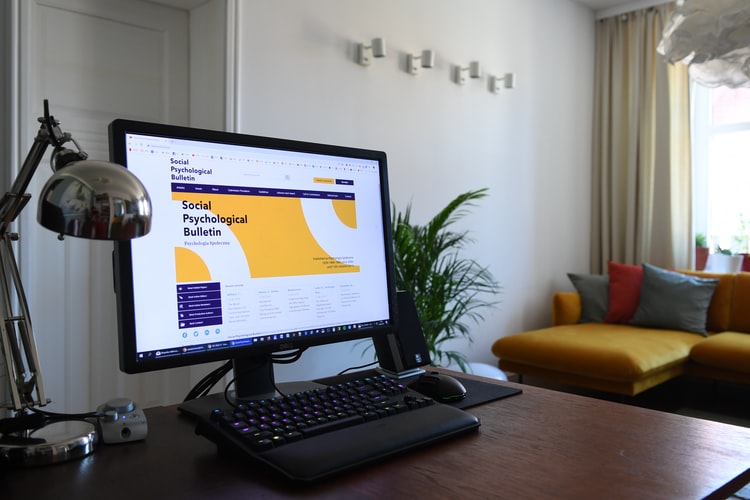 Videos on an online resource are a fashionable way to present information and convey ideas. Statistics have proven — users believe that it's better to see once than listen many times. The video block should be short and information-rich.
Videos don't just provide information — they evoke emotions in people. Therefore, it's essential to make all the videos on your site of high quality. It applies not only to the idea, script, shooting but video editing process. Choose only proven video editing software and online webcam recorders.
6. Responsive Web Design
Responsive web design is an approach to website creation that involves design and development in accordance with the screen resolution used, its orientation, and operational system. In other words, the website should be built on technologies that would automatically respond to user settings.
That is to say, responsive web design displays content equally well on all gadgets, regardless of the screen size or the type of device used — unlike adaptive design, where you need to develop a website layout for each device (computer, smartphone, tablet).
7. 3D Images
Design with 3D images is considered fashionable a priori. 3D technologies are used everywhere and are actively influencing the web design trends of 2022. And, taking into account the trends in augmented and virtual reality and the rapid development of 3D modeling tools, this digital trend will surely receive an even greater impetus in the coming year.
8. Parallax
It's an optical illusion that occurs when objects near the user seem to be moving quicker than elements farther away. We observe this in our daily life. For instance, when we are driving a car and looking at the scenery outside the window. The effect on sites is sensed as real and surreal in equal measure.
The depth that is built through the use of foreground and background provides the combined advantage of dipping, modifying the laptop monitor screen into something like a vaudeville stage. As visitors follow a web page, they are magically engaged in this interaction.
9. Animation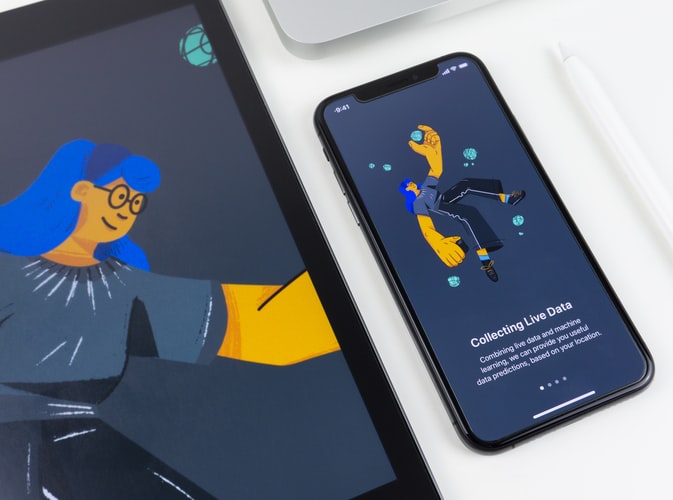 This web design trend can make a website captivating to users without spending a lot of time. It's critical not to overdo so that the animation doesn't distract attention but complements the overall idea.
It's a great tool to help the visitors understand which buttons to press, where to move, what to look at; or animations can be purely decorative — just a way to grab and hold the audience's attention. Sometimes such images tell a story by creating an emotional connection between the interface and the user.
The profession of a web designer is a combination of creativity, logic, and clear problem-solving. Web design trends are changing rapidly. Be persistent, hard-working, and disciplined. Learn to be flexible, thoughtful, and look one step ahead. You should love learning — then it will be easy for you to master all the best web design trends of 2022 and implement knowledge even in designing a one-page website. Good luck!
Heading towards top-to-toe business! A brand logo beside a professional website is a must then. Check out our bonus, a complete guide on common mistakes to be avoided while creating a brand logo( click on the link).
Read Also:
Mashum Mollah
Mashum Mollah is a passionate blogger. He loves to share her thoughts, ideas, and experiences with the world through blogging. Mashum Mollah is associated with Mashum Mollah & Blogstellar.