What Is Domain Authority?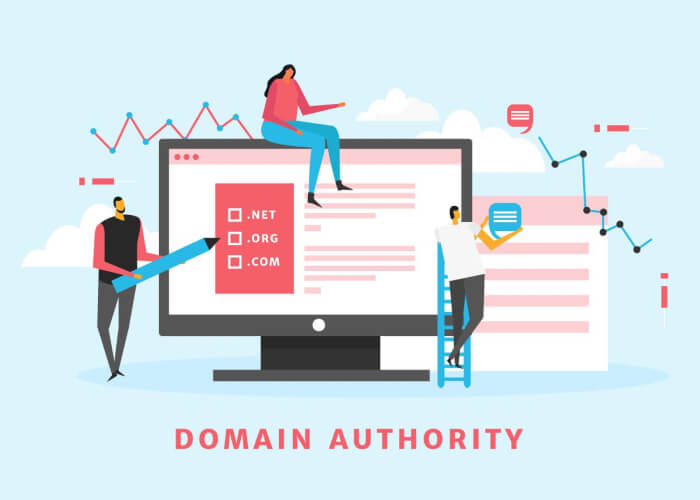 Have you heard about Domain Authority scores?
Today, different brands and companies use Domain Authority (DA) to review and evaluate their digital marketing strategy's results. However, most marketers still have many questions regarding Domain Authority.
What is Domain Authority? And how can companies improve their DA? Does a high Domain Authority help a brand rank better on search engine result pages?
Inspire of Domain Authority playing a major role in our analysis of quality and performance, other metrics are also considered by SEO experts and agencies. Domain Rating or DR continues to be one of the most important metrics that play a major role. The question that then needs to be asked is what Why Domain Rating?
Domain Authority is an essential metric that can help you learn more about the status of your site. It enables you to compare your website to your competitors. While this may not be a primary ranking factor for major search engines, such as Google, it's essential to know where your website stands in comparison to your competitors.
To find out more about domain authority and what it is, read on below:
What Is Domain Authority (DA)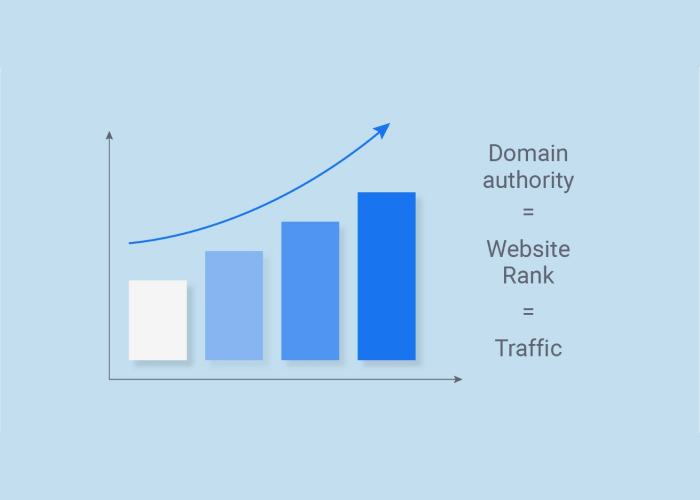 Defining Domain Authority is essential because it helps your marketing team move in the right direction. Domain Authority is a digital marketing metric that helps businesses predict how their domain will appear in search engine result pages compared to their competitors. Moz developed DA.
Unfortunately, Google does not use this metric to rank websites. Therefore, it can't directly help you improve your ranking in SERPs. But, understanding and assessing your website's performance in relation to your competitor's is essential to help you know your website's health and pinpoint areas that require improvement.
Today, DA is a metric only used by Moz as more SEO-based businesses create their own authority metric tools. These metric tools utilize data from referring domains, search traffic, or backlinks to help companies check their site's authority.
What Is Domain Authority in SEO?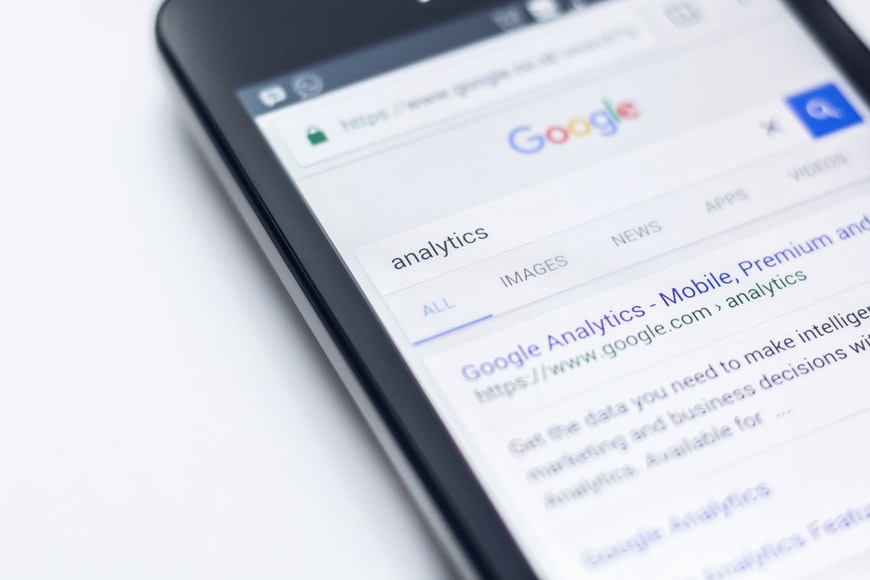 Domain Authority is one of the most important metrics that help you evaluate, measure, and compare your website's performance to competitors. This is why it's a key metric for search engine optimization. Before launching your SEO marketing strategy and writing amazing blog posts, it's advisable to plan yourself.
Ask yourself important questions such as what you would like to achieve through your SEO campaign. How will the best possible results look like for your business? Answering these questions requires tangible and measurable goals and targets.
Numerous metrics help businesses measure the success of their SEO campaigns. And Domain Authority is an essential metric. This highly valuable and straightforward metric will give you insights into how your SEO link-building efforts are performing.
For example, your Domain Authority will increase if you create content as part of your SEO campaign, and several authoritative sources link to this article. On top of link building, you can also combine DA with other SEO metrics like keyword ranking, click-through rates, and organic traffic scores to get a holistic view of the performance of your marketing campaigns.
If your organic guest posting attempts are not leading to any great results, you can always buy links from online sites and platforms that sell them. Make sure that you check out the packages and figure out whether you will be getting links to high authority sites or not.
What Is Domain Authority Score?
Domain Authority score is rated from 1-100. The higher the number, the more authority, and the higher the chances of increasing your SERP ranking.
When calculating the Domain Authority score of a website, Moz will evaluate numerous factors and consolidate that information into one single score. Your DA score gives you insight into where your site is currently standing.
Factors that help you improve your DA score include the number of total links to your site, as well as the linking root domains. Linking root domain consists of the number of separate links linked to your site, redirecting traffic into it. Moz evaluates this data, compares your site to your competitors, and calculates how well it will perform on different SERP rankings.
What Is a Good Domain Authority Score?
Generally, there isn't a direct answer to this question. To know what a good Domain Authority score is, you should look at a few factors.
For example, websites such as Encyclopaedia and Wikipedia often have the highest Domain Authority score. That's because they have numerous high-quality external links.
On the other hand, smaller websites often have lesser inbound links, resulting in a lower Domain Authority score. A new website starts with a score of 1. While this score is a significant predictor of how your website will rank on SERPs, your primary objective shouldn't be to have the highest possible score.
The objective is to compare your DA score with your competitor's site. For example, if you're in the beauty industry and the top site only has a score of 45, you should aim to reach a score of around 45. This is considered a "good" DA score based on your industry.
To check your DA score, you can use a Domain Authority checker. Fortunately, there are many free-to-use checkers online, such as the Hoth. Check out this site for more info about the Hoth.
Tricks to Improve Your Domain Authority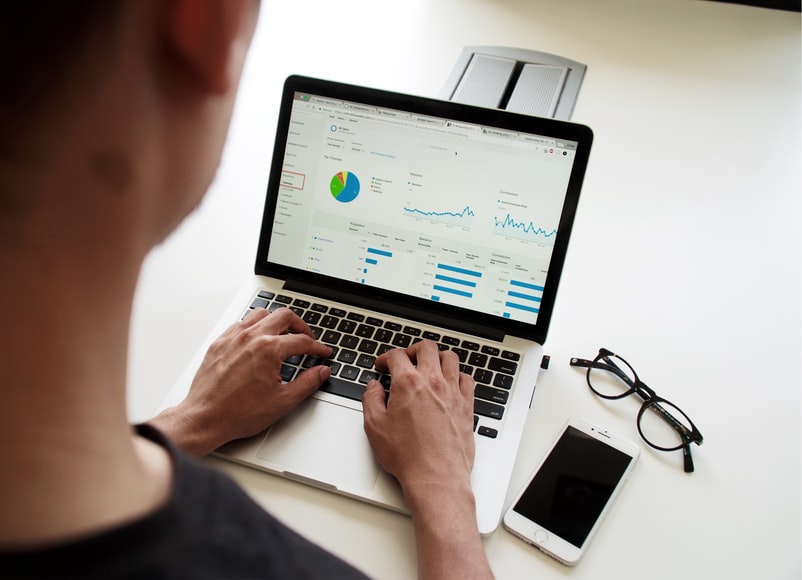 There are numerous tricks and trips to help you increase your Domain Authority. However, everything starts with having a great strategy in place. Having a high Domain Authority score relies on your website's backlinks.
But instead of focusing more on the number of backlinks, it's best to prioritize the quality of your links. One backlink from a relevant, high-quality, and high-authority website is worth more than twenty backlinks from an irrelevant site.
It's easy to get high-quality backlinks if you share good content on your site. Before creating content for your site, you should think carefully and find out your target consumers' preferences.  Avoid keyword stuffing and create web-friendly, well-structured content.
Remember to also include punchy headings on your blog posts to help you attract and keep the attention of your target audience. You should also consider updating and repurposing your old content to include fresh data and a different angle to capture the audience's interest.
You can check your competitor's site and find out what they are doing differently. This is an excellent source of inspiration to help you with your link-building strategy. Your competitors can help you pinpoint gaps in your content creation and overall SEO marketing strategy that require to be addressed.
Related Resources: Top 5 On-Page SEO Optimizations You Need To Start Focusing On
Are You Ready to Get a High Domain Authority Score?
Are you asking yourself, "What is Domain Authority?" Domain Authority (DA) is a metric that helps you compare your website's performance with your competitors'. This enables you to estimate your site's ranking on SERPs.
However, you can't achieve a high Domain Authority score overnight. You need a lot of research, effort, and hard work. Achieving a high DA score will give you a competitive advantage.
Did you find this article informative? Check out other posts on our site for more marketing tips.
Read Also:
Sumona
Sumona is the publisher for RSLOnline. Besides her professional commitments, she is also used to spending time sharing sentient blogs regarding topics like Technology, Business, fashion, fitness, and more. Follow more of her contributions in SmartBusinessDaily and FollowtheFashion