Top 10 Free Graphic Design Software To Use In 2022 [Updated]

Let's say you are an up-and-coming graphic designer, and it is obvious to you to be up to date with all the latest graphic designing software. But if you are not that well to do, then you might want to look for free graphic design software.
These free software are very effective in their design and creativity. There are professional graphic designers who also use this free software as well. These software are very user-friendly and easy to operate for beginners and professionals.
We all know about most professional graphic designing software available in the market. Few of these softwares are in a collection under the Adobe Creative Cloud. Here, you can find Photoshop, Illustrator, and InDesign. These softwares are mostly paid for and used by professional graphic designers.
Now let's see a few of these graphic design software that is free for you to use.
Top 10 Free Graphic Design Software
Here is the list of the top ten free graphic design software that you can use for graphic design in 2022.
1. Canva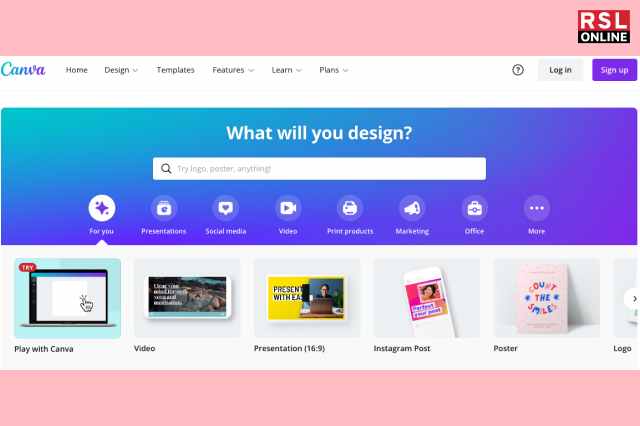 This software was launched in 2013, Canva is one of the best online design tools for beginners. This enables anyone to create simpler to more complicated designs. Canva is free software that helps you create posters, leaflets, cards, and even retouching pictures.
A few of the features in Canva are,
The software is supported on Windows, iOS, Android, and Mac
194,592 free templates are available
76,103 icons and 1,391,007 free photos
NGOs can use the premium features for free
Enable to design along with popular apps
The premium versions also provide improved features
It is hard to get 300 DPI graphics
Ratings are 4.9/5.0 stars
2. GIMP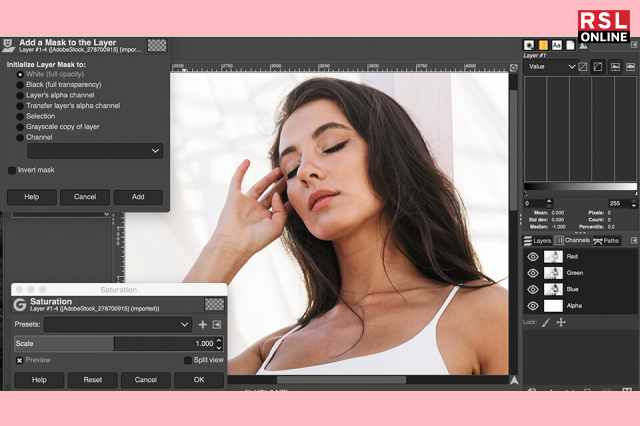 This is a cross-platform image editor software that is available in GNU/Linux, OS X, and even more operating systems as well. It is totally free software, where you can change the source code and distribute the changes as well. This graphic design software is free to download for windows 7.
It doesn't matter whether you are a graphic designer, photographer, illustrator, or even a scientist. This GIMP software can provide you with very creative tools which will help you to enhance your creative productivity. Even you can customize your options.
A few features of GIMP are,
This is supported on Linux, Windows, macOS, and Sun OpenSolaris.
Digital retouching
Wide range of plugins
Supports all file formats
But this software doesn't support Photoshop plugins
Ratings 4.6/5.0 stars
3. Vectr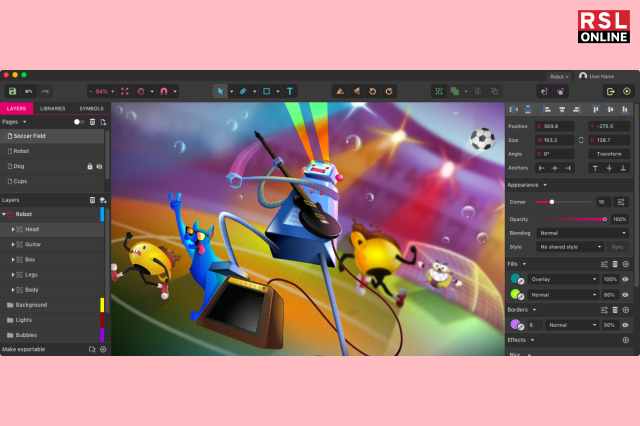 This is another free graphics software that is used to create vector graphics intuitively and easily. This is one of the more straightforward tools to use and a cross-platform tool to bring your creation to reality.
Vectr's tools are very intuitive, and they create beautiful graphic designs. Through this software, you can develop real-time methods. You can also create and edit designs live, and you can do designs on the app and the desktop version.
A few features of Vectr are,
It is available online.
User-friendly
No massive curves in learning.
There are user guides & online tutorials available.
This software collects your data
The ads that are displayed are annoying in a few cases.
Ratings 4.8/5.0 stars
4. Infogram
You can easily create infographics and reports in a matter of minutes. The infogram software is highly intuitive with the help of their visualization tools.
You can use your creative designing skills on an animation level as well. There are a lot of effects such as zoom, bounce, flip, fade, and slide into your work.
A few features of the infogram are,
More than 35+ charts and 550+ Maps
Dazzling designs that are easy to make
One million images and icons
Easy to drag & drop editor
Import your data easily
Interactive dashboards
You can publish content online
Team collaboration
Ratings 4.8/5.0 stars
5. Pixlr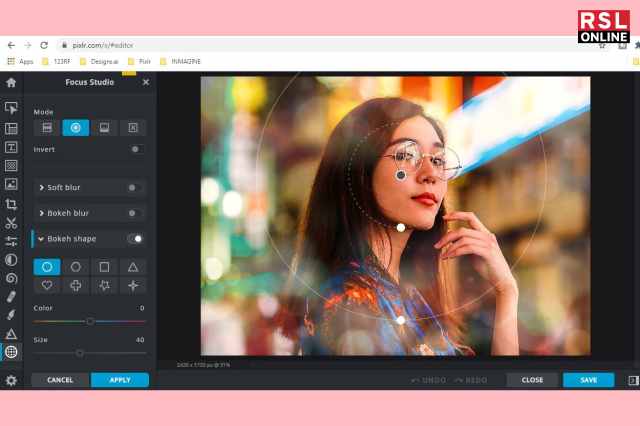 Pixlr is an online photo editor that lets you edit your photos and create incredible designs from your browser. This is one of the best graphic design software that is absolutely free of cost.
You can create professional-level intuitive photos and graphical designs with all the AI-powered editing tools. You can create image formats in PSD, PXD, JPEG, PNG, WebP, SVG, and many others.
A few features of the Pixlr are,
Revision Control
Text Tool
Remove objects
Social media integration
Import to web
Available import-export option
Many built-in Templates
Ratings 4.7/5.0 stars
6. Photopea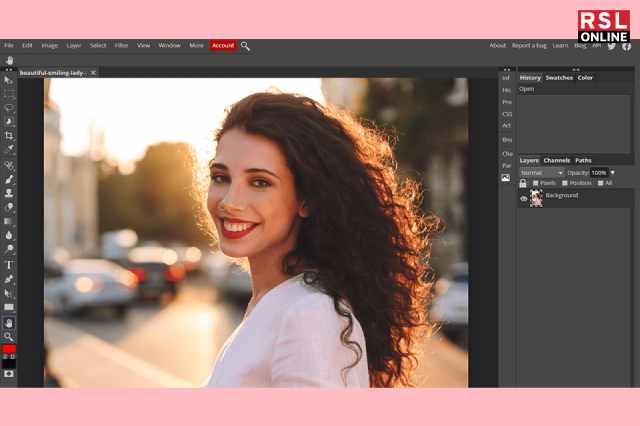 Photopea is a raster graphics editor that is usually used for image editing, making illustrations, web design, or converting from one image format to another. It is a software that supports advertisements.
You can operate this software from multiple web browsers, including Opera, Edge, Chrome, and even Firefox.
A few features of Photopea are,
It has spot healing tools.
A clone stamp for healing brush
Patch tools
There are multiple layers
Many filters and shapes
Ratings 4.6/5.0 stars
7. Inkscape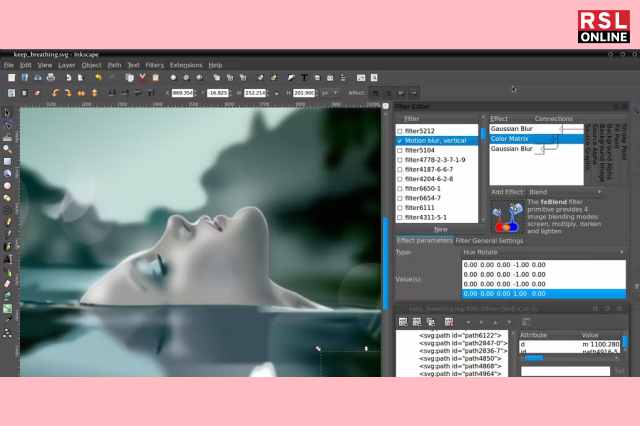 Inkscape is free software that is open source for vector graphic design editors on web browsers such as GNU/Linux, Windows, and even MacOS X.
Whether you are a designer, illustrator, or web designer, then the vector editor software is for you. Inkscape uses a very standardized SVG file that is the primary format.
A few features of Inkscape are,
Create amazing vector art
Free & open-source graphic design software
A cross-platform app that has a helpful community
Accessible to use graphic designing software
Has slow responding software.
The control system could be improved
Ratings 4.5/5.0 stars
8. Adobe Spark
This is a potent graphic design tool that is used mainly in the education sector by teachers and students. It is used to create and edit images, videos, web pages, and a lot more.
Adobe Spark also includes specific tools such as Adobe Spark Post, Page, and Video. All this software can be opened through any web browser.
A few features of Adobe Spark are,
Professional Graphics are used for visual impact.
Scroll through One-Page Websites
Used to promote video
Used to leverage social media through this software
It is a web-based software
Ratings 4.5/5.0 stars
9. Blender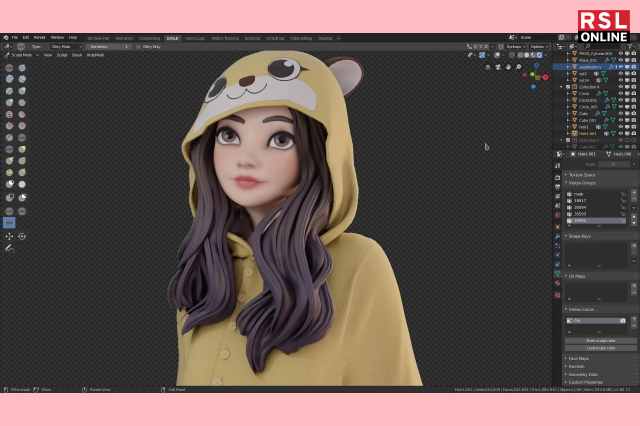 Blender is graphic design software that is used for 3D image creation. It is free software. It can support the entire 3D pipeline, that is, modeling, rigging, simulation, and rendering.
This like composition, animation as well as motion tracking are also available. It can even be done in video editing and game creation.
A few features of Blender are,
It integrates the pipeline tools
It is a customizable UI
Game creation
Camera and object motion tracking is available
High-end production for path tracer
Also used as Python scripts
Ratings 4.6/5.0 stars
10. Krita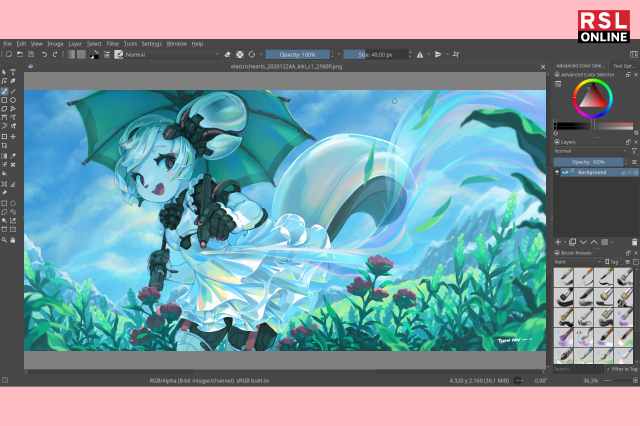 Krita is free software that is used for painting programs software. This tool is used by artists that use affordable art tools for everyone to use. This Krita software tool was started by the KDE community in 1998.
This tool is still a part of the KDE community; all the Krita contributors are a part of the KDE community. It is a very intuitive tool, here you can save all your work here properly.
A few features of Krita are,
This has an HDR support
Resource manager
It has a mirroring tool
Innovative brush engines and types
Customized interface
Ratings 4.7/5.0 stars
Frequently Asked Questions (FAQs):
1. What Software Do Most Graphic Designers Use?
For most graphic designers, Adobe Photoshop is a widely popular and versatile software in the market. For the purpose of designing, editing, and digital art.
2. Which Is The Best Software For Graphic Designing For Beginners? 
One of the best software that is used by beginners is Canva. It is quite user-friendly and contains easily used templates for everyone to use.
3. How Much Does A Graphic Designer Usually Cost?
Graphic design software range from low-cost or free as well as expensive ones too. GIMP is free software, but Adobe Photoshop costs about $20.99/ month.
On An Ending Note!
The main use of this graphic design software is to help beginners with the initial graphical works. All the software here are free and are quite user-friendly as well.
Businesses are always looking for good graphic designers to prepare high-quality work to upgrade their portfolio and success.
Read Also:
Nabamita Sinha
Nabamita Sinha loves to write about lifestyle and pop-culture. In her free time, she loves to watch movies and TV series and experiment with food. Her favorite niche topics are fashion, lifestyle, travel, and gossip content. Her style of writing is creative and quirky.