5 Perfect Self-Storage Size For Your Home Or Business To Save Money

Storage facilities are useful to everyone, be it for personal use or business use.
They come in a wide variety of sizes, from closet-sized to warehouse-sized. This variety is available to help accommodate all of your stuff without wasting any excess space. In addition to normal household or business-related stuff, you can also store your car, boat, or any other vehicle.
The top self-storage companies will always have a storage unit that can accommodate all of your belongings. You may save unnecessary expenses and hassles by renting a storage unit of the appropriate size from the start.
However, choosing the right self-storage unit size can be challenging, especially if you don't know much about the sizes available. Options can range from just 25 square feet to 200-300 square feet.
The size that is most suitable for you depends on a variety of factors like availability, intended use, etc. For example, a student will need a very small unit whereas a business owner will require a much bigger one. You should also do your research on the sizes available to pick the one that fits your needs the most.
Top 5 Self-Storage Size For Your Home or Business to Save Money
To help you make an educated choice, we have made this guide on 5 storage unit sizes that will help you save money and space.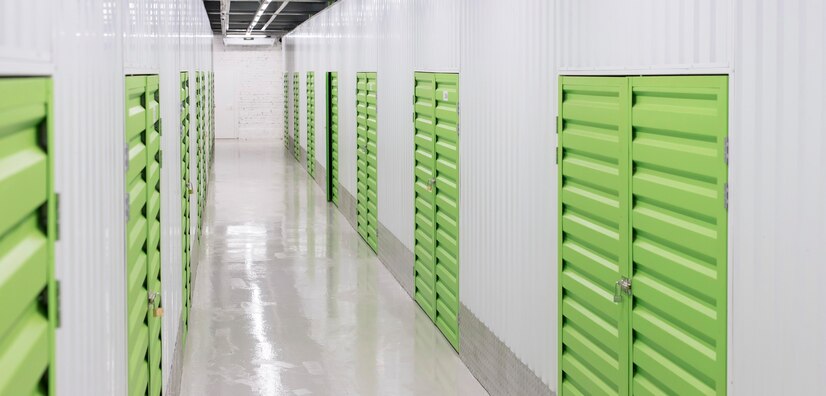 1. Extra Small: 5 x 5, 25 square feet  
Usually, the smallest storage unit is in the 5 by 5 size. This is ideal for you if just want some extra space. As a reference, you can use the size of a standard bedroom closet. If you just want to organize your house or office, you should get this size. This size can accommodate a few compact pieces of furniture, a few moving boxes, bicycles, etc.
This space is also ideal for holiday decor enthusiasts as it can also fit seasonal decorations, stock, equipment, etc. All of the best self-storage companies will offer this as the smallest size. This option is also very helpful in saving money by not renting out unnecessary space.
2. Small: 10 x 10, 100 square feet  
Because of its adaptability, the 10×10 foot storage box is the industry standard. This is also why it is the most popular size that the top self-storage companies offer.
For reference, it is the size of a small garage. The contents of a living room and two bedrooms may be stored in a 10×10 unit, together with numerous medium-sized boxes.
It's also big enough to store the furnishings of a sizable living room. The self-storage companies in Manhattan, KS, or anywhere else near a college, will suggest this option to college students or people who are moving temporarily.
3. Medium: 10 x 15, 150 square feet  
This storage size is usually more than enough for most people. This unit can contain around a two-bedroom apartment's worth of stuff, accommodate the contents of three complete bedrooms, and bigger objects such as beds, couches, tables, or large-screen TVs.
Additionally, it can contain 10 to 20 medium or large-sized boxes. The largest self-storage companies in the US will advertise this size as capable of supporting multiple office spaces which makes it ideal for business owners.
4. Large: 10 x 20, 200 square feet  
This storage unit size can hold the contents of a 3–4-bedroom home like sofa sets, housing supplies, washers, several large boxes, etc. For reference, this is the size of a 2-car garage.
This option is also functional for small companies because it has enough space for all of the office supplies and pieces of equipment. If you are just starting your small business, this is best for you. It can also fit most midsize automobiles. Top self-storage companies will offer moving services for this size.
5. Extra-large: 10 x 30, 300 square feet 
This is usually the greatest size offered by all of the best self-storage companies. If you are a family of 4 or more members or are a business owner requiring a lot of inventory space, this is ideal for you. You can store the furniture and belongings from a four-bedroom home, including several mattresses and other items.
You can fit large items like sofas, mattresses, dressers, entertainment centers, etc. in here. Additionally, you can also store a pickup truck or 2-3 cars here. The self-storage companies in Manhattan, KS, will offer this size if you are moving from a larger house to a smaller one or need space for a business inventory.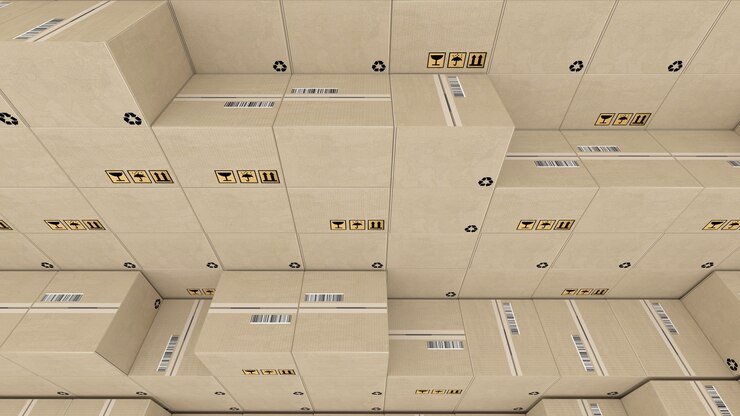 Conclusion:  
Choosing which size, you want for your storage unit is up to you. However, this guide will help you make your choice. Most of the self-storage in the USA will offer you various size options but these 5 usually remain the same.
This means that these units are only a small representation of the wide variety available. But even these are just enough to help you get an idea of which size you need for your needs in your budget.
Additionals:
Sumona
Sumona is the publisher for RSLOnline. Besides her professional commitments, she is also used to spending time sharing sentient blogs regarding topics like Technology, Business, fashion, fitness, and more. Follow more of her contributions in SmartBusinessDaily and FollowtheFashion