5 Business Travel Management Mistakes And How To Avoid Them

Did you know that 1.3 million people travel for business every day in the U.S. alone?
As your business grows, so will your need to travel. This means you need an efficient way to plan and manage business travel. One of the best ways to do this is to invest in a business travel management system.
Not doing so leaves you open to travel management mistakes. You'll soon find yourself lost and unable to adapt to the new changes. Avoid this at all costs.
Let's Checkout Five Business Travel Management Mistakes And How To Avoid Them: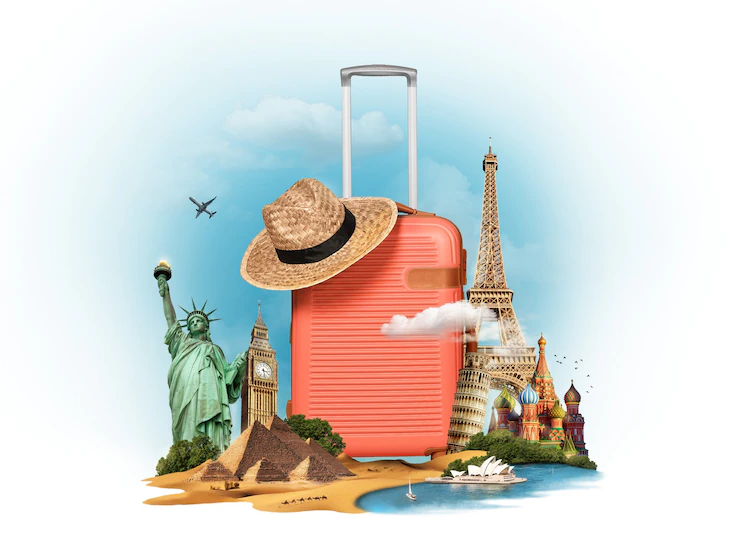 With that in mind, let's look at what business travel management mistakes you should avoid at all costs.
1. Not Planning Ahead
One of the most common business travel management mistakes is not planning. This can lead to disruptions to your travel schedule and business productivity.
To avoid these problems, it is important to plan your business travel. It is also important to keep track of your itinerary and make sure you know where you need to be and when.
Also, find out if you are eligible for travel reimbursement. This can help you offset business travel expenses. By preparing for business trips, you can ensure that you don't miss any important appointments or meetings.
2. Not Being Mindful of Time Differences
Business travel can be hectic and stressful, and it's easy to make mistakes. One of the most common mistakes is not being mindful of time differences. This can result in jet lag, missed meetings, and a general feeling of disorientation.
To avoid this, check the time difference before you travel and plan accordingly. Make sure you get plenty of rest before your trip and allow yourself time to adjust to the new time zone. If possible, try to arrive a day or two early so that you can adjust to the new time zone.
3. Not Packing Appropriately
Not packing appropriately can lead to many problems. These include lost or damaged luggage, missed flights, and even health concerns.
To avoid this, be sure to pack according to your destination, the climate, and the type of trip you are taking. Remember to pack essential items such as your passport, medications, and comfortable clothing.
4. Not Staying Connected
You can avoid a few business mistakes by staying connected as a travel management strategy. One such mistake is not knowing your schedule in advance. This can lead to last-minute changes and scrambling to find a suitable hotel or flight.
See Also

Another mistake is not staying in touch with your office. This can make it difficult to stay on top of projects and deadlines. It can also make it hard to stay connected with important contacts.
5. Not Managing Your Time
It's important to take time to manage your schedule and plan for upcoming events. If you don't, you may miss important deadlines, meetings, or other events.
To avoid this, take time to review your schedule each day and plan accordingly. Make sure you allow enough time for travel, rest, and recreation. By being mindful of your time, you can ensure that you'll make the most of your business trip.
How To Avoid These Business Travel Management Mistakes?
There are a few key business travel management mistakes that can quickly put a damper on your trip. Be sure to avoid these by doing your research, staying organized, and preparing for the unexpected. With a little bit of forethought, you can make sure your business trip is a success.
If you want more information on improving efficiency with business travel management, please check out our blog.
Read Also:
Arnab Dey
Arnab is a passionate blogger. He shares sentient blogs on topics like current affairs, business, lifestyle, health, etc. If you want to read refulgent blogs so please follow RSL Online.