5 Tips To Boost Business Performance In Today's Digital Era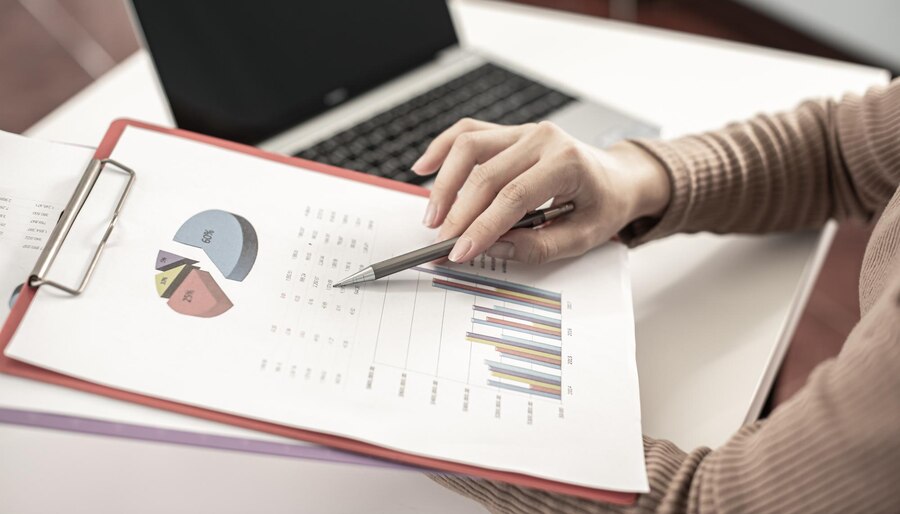 The recent pandemic reshaped businesses in many ways. Leaders, CEOs, and business owners realized the significance of digital existence. And although digitization existed long before COVID-19, it is accurate to say that the pandemic was the primary culprit behind the evolution of the digital era.
Today, business owners and leaders are focusing more on creating an integrated digital strategy that would help stabilize business performance.
Given the rate of digitization, growing your business online might be a simple task. However, you must strategize well and know the proper techniques.
5 Engaging ways of Boosting Business Performance
A good digital strategy can help keep customers engaged, increase sales, and significantly raise your company's market share. Moreover, a digital system will provide direction, help with in-depth business discovery, and eliminate missed opportunities.
A few tips and tricks to boost your business's performance in today's digital era include:
1. Focus on consumers
Technological advancements and widespread availability are making customers increasingly demanding. They know what, where, and when they want to see outcomes and expect the brand to abide by their requirements.
An ideal manner to get closer to customers is to ask them questions, take their feedback, and consider their input in your decision-making. You can do so through interviews and surveys. Interviews could be telephonic or virtual since doing them in-person would be time-consuming and costly.
You can also consider engaging with your customers on social media. Their advice and insights might give you a good idea of what's missing in the market.
You must also choose an ideal virtual office address in case customers want to physically send over recommendations in the form of letters or mail.
2. Use social media
Social media is your business's best friend for better performance and higher visibility. The growth of social media platforms such as Facebook, Instagram, and Twitter has been phenomenal.
Social media users grew from barely any to 4.62 billion today. Reports show that 54.7% of users read online reviews before purchasing a product. Another study claims that nearly 76% of customers buy products seen on social media products.
More than 90% of marketers believe that social media can boost business performance, unlike any other platform. Social media helps businesses reach a larger audience, allows you to create organic content, and builds your brand.
Furthermore, it is an excellent resource to drive traffic to your website, evaluate your performance, build relationships, and enhance your visibility.
Finally, social media lets you share your knowledge and experience with customers. You can express your brand's values and goals in creative content and conveniently get a specific message across to a large audience.
Facebook is currently the market leader with a net worth of $124.4 billion, followed by Instagram with a net worth of $100 billion. These social media platforms are great tools for affordable advertising with an exceptionally massive reach.
3. Search engine optimization
Search Engine Optimization, more commonly known as SEO, is a highly relevant and crucial tool to enhance business performance. Many people claim SEO to be a worn-out practice with no benefits. However, you'd be surprised to see how well SEO works.
Search Engine Optimization increases organic discovery and high-quality website traffic. It improves credibility and trust, provides 24/7 promotion, offers impressive ROI, and targets the entire marketing funnel. Moreover, SEO enhances PPP success, optimizes user experience, and increases the conversion rate.
There are three kinds of SEO. On-page refers to anything happening on the website, and off-page refers to anything happening away from the website. Technical SEO, on the other hand, is steps taken to improve search rankings.
To ensure efficient use of SEO, find the right keywords, focus on your unique offerings, and build links to your site. Further, publish high-quality content, make sure your website is user-friendly, and don't overstuff your website with keywords. If you follow these tips, your website ranking will boost quickly.
4. Increase agility
Business agility is an essential feature for success in this digital era. You must be ready for any challenge and be adaptable to change. Research has proven that businesses last longer when they are always prepared for change.
Agility improves visibility, increases adaptability, enhances alignment, and raises product quality. Agility is vital for increased business value, customer satisfaction, and risk reduction. Moreover, agility helps organizations become more flexible, provides better control, and improves team morale.
The pandemic taught us that long-term plans don't always work out. Instead, businesses must focus on agile marketing approaches and adaptable methods. You must understand that technological implementations happen rapidly, so consider it when laying out your next strategy.
5. Invest in content marketing
Content has become a highly integral part of marketing plans. Excellent and insightful content can take your business a long way. You must create informative, creative, and fun content to keep your customers engaged and boost retention rates.
Interesting content helps attracts more customers and promote your business. Further, content marketing lets you control conversions, amplifies your brand awareness, and adds credibility to your brand.
You can integrate several tools into your content marketing strategy, including infographics, blogs, newsletters, e-books, and testimonials. Let's understand this further:
Infographics are an excellent way to educate your audience and convey a message through relevant information. Make sure your infographic design is up to mark, and don't forget to add quality backlinks.
Blogging boosts SEO, builds your brand, and enhances your company voice. Moreover, blogging can increase your inbound traffic exceptionally and is an excellent avenue to build your network.
Newsletters help individuals remain informed about current happening and the latest news. If you invest in newsletters, ensure your objectives are clear and focus on quality rather than quantity. The customer will likely appreciate the brand if the content is good.
E-books help build a relationship with target customers by sharing information. They are convenient and quick to produce.
Lastly, customer testimonials help spread proactive word-of-mouth, establish a deeper connection with the target audience, and improve engagement.
Final thoughts
Digitization has become imperative for business success. Studies show companies who embrace digitization witness revenue growth of almost 26%. Moreover, digitization helps businesses connect with customers more engagingly, create efficiencies, and improve workflow.
However, like any new implementation, digitization requires adequate planning. Without a proper plan, your business might face difficulties adapting to change.
Therefore, plan well and strategize efficiently to experience faster and more reliable growth.
Additionals:
Sumona
Sumona is the publisher for RSLOnline. Besides her professional commitments, she is also used to spending time sharing sentient blogs regarding topics like Technology, Business, fashion, fitness, and more. Follow more of her contributions in SmartBusinessDaily and FollowtheFashion