Kitchens are made for bringing crockery utensils along with the families together.
One of the popular trends for kitchen arrangements is to use the RTA kitchen cabinets and furniture. This is the name of ready-to-assemble cabinets: they come with instructions that will help you assemble the products quickly and easily without any help.
To do so, you only need a screwdriver. What else is there to love about such furniture? You can see the RTA frameless kitchen cabinet designs. And you will understand why these designs are becoming more popular.
What Are The RTA Cabinets?
The full form of RTA is ready to assemble. These cabinets are already cut in size and already prepared to get installed in the kitchen areas. These types of cabinets are pretty perfect for any modern-day cabinet design.
The parts are stacked and wrapped and delivered to the homeowner's place. The only thing the installers have to do is drill the cabinets in the right places. And then install the cabinets in the proper places.
For the RTA kitchen cabinet installations, there are certain types of instructions. The installers followed specific rules for the installations. But minimum equipment is required for the installations which is the biggest advantage of having these.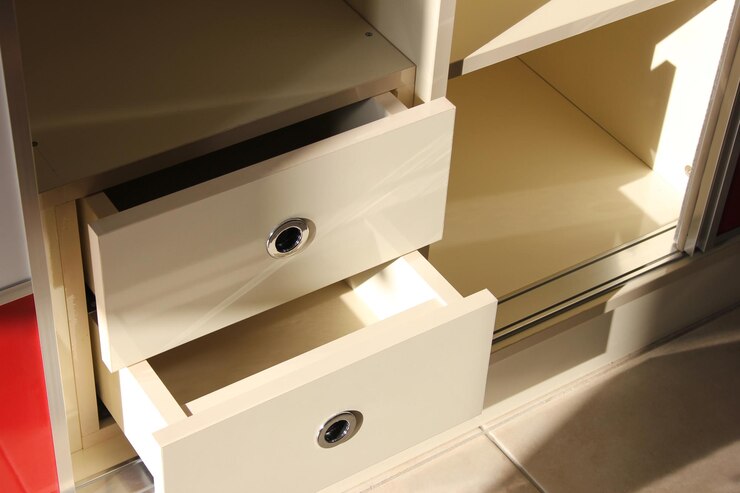 Why Select The RTA Cabinets?
When anyone is selecting the RTA kitchen cabinets there are certain types of things that come to mind. For example, if there will be any size issues. Or a complicated installation process. But for any modern-day kitchen, these designs are ultimate.
Why let's have a look at a few factors before selecting the RTA cabinets.
Practicality
Furniture is made according to individual measurements, which allows you to choose products for a corner, U-shaped, linear, or island kitchen. This is obvious now that people are becoming busy.
And they no longer can give the time for the wood craft. So the designs and the installation methods are more practical. You can see RTA kitchen cabinets online reviews. You will understand why these designs are becoming more popular among modern-day homeowners.
We use solid wood for manufacturing, which is a noble material with many advantages, such as sturdiness, durability, and unique texture. Medium-density fibreboard and plywood are also used in the manufacturing of furniture.

The optimal functionality of cabinets is ensured by high-quality, durable fittings. For example, doors and drawers have a self-close feature that ensures a silent and smooth closing.

Modern

RTA kitchen cabinets

offer optimal storage space. Drawers, open shelves, cabinets, and drawer units will allow you to conveniently store food supplies, dishes, and textiles.
Elegance
RTA kitchen cabinets are usually designed in two styles: shaker and European. Even the RTA kitchen pantry cabinets also look pretty elegant and stylish.
Shaker style has elements of Scandinavian, rustic, classic, and minimalistic designs. It features low-key décor, strong lines, and simple shapes focusing on maximum practicality.
Shaker-style RTA furniture is designed mainly in light colors, with white, light grey, and beige being the most popular. To make the space more dynamic, elements in deep contrasting shades (i.e. dark blue, bottle green, or chocolate) are used.
The European style is more forward-thinking. It is based on the principles of minimalism but allows distinctive high-tech features (hence the use of large metal fittings and glass inserts). The natural color palette of muted, powdery, and soft shades is used.
Multiple Design Options
White, grey, chocolate, and sand shades enter the picture. The principle of contrast is popular, e.g., a black stone countertop looks especially spectacular against the background of white cabinets.
Another distinctive feature of the furniture is its height: European-style products reach the ceiling. It balances out the space and increases the storage area. For a modern-day kitchen, the designs should be sleeker, and you will get all these modern ideas in these designs.
RTA kitchen cabinets can be ordered from Luxod LLC. We provide free design concepts for furniture and delivery. The company uses FSC-certified wood that comes from responsibly managed forests. The permissible emissions from adhesives used in wood-based materials meet the CARB 2 standard.
You can place an order via the shopping cart on the website as well as by contacting us at (850)260-0805. If you need any advice, please contact us via an online chat.
Wrapping It Up:
After seeing the advantages of the RTA kitchen cabinets. I am pretty sure you also want to have this modern-day kitchen in your home. The installation process is pretty simple. And perfect for any modern-day kitchen. So what types of RTA design do you like most? Use the comment sections and share your opinion.
Additionals: