Chunky Throw Blankets That'll Definitely Amp Up The Cozy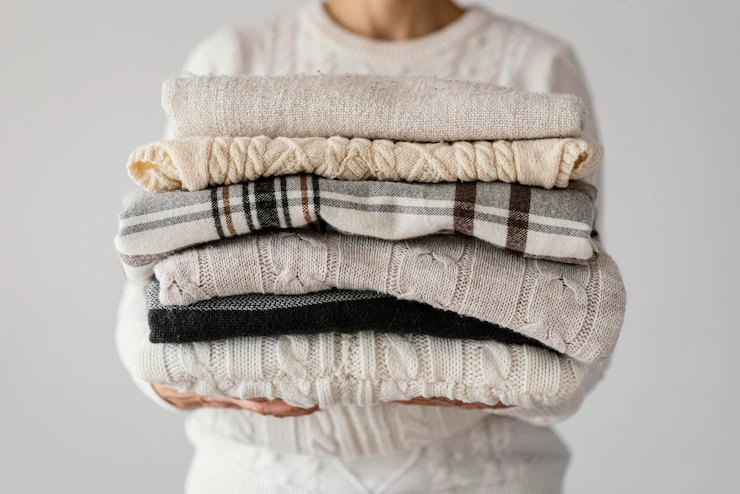 Big and soft-knitted chunky throw blankets are trendy right now, and everyone wants to get their hands on this huge and comfy thing. They can be great decor for any room as you can liven up your space by throwing such a chunky blanket on a sofa or armchair. 
They are also very practical, being so soft and warm. However, many people face a dilemma when they think about buying or making a chunky knit throw blanket. 
Read along to find out about the pros and cons of buying this type of blanket.
Should I Buy or Knit a Throw Blanket?
Many people think that it is not worth buying a seemingly simple blanket that you can knit yourself. However, to knit one, you will need to know how to do it in the first place.
Even if you are familiar with knitting, you will need a lot of yarn for such thick and chunky throw blankets, as well as special knitting needles that are much bigger than regular ones.
Not to mention how expensive high-quality yarn can be. Buying a beautiful chunky blanket will save you a lot of time, effort, and money too. By ordering one from Linens & Hutch, you can receive your cosy and stunning blanket in no time.
Benefits of Chunky Knit Blankets
If you want to create a cosy and beautiful space, the chunky throw blankets are all must. Of course, all blankets are great, but there is something so satisfying and comfy about these thick throw blankets. 
Here are some pros of knit blankets by Linens & Hutch:
All blankets are knit using extra soft 100% acrylic yarn.

These knit blankets are incredible for allergic people or those with skin sensitivity as they are made with supreme-quality yarn.

This model comes in a few beautiful colours, such as ivory, blush, light blue, and two shades of grey. This way, you can easily pick a suitable colour for your space.
The beauty of chunky blankets is that they can be great for both decor and day-to-day use. By simply throwing one over a couch, you can make the interior look stunning and cosy. 
When reading, watching a movie, or simply snuggling on a sofa, you can wrap yourself in a giant silky and soft blanket and feel as cosy as ever. They also make great gifts for your close ones if you want to share the love.
What Are The Market's Best Chunky Knit Blankets?
The chunky knit throw blankets are always the best blankets which you can add to your bedroom accessories. These chunky blankets are not only a perfect pair of bed accessories. The lightweight, cosy blankets are pretty travel-friendly.
So if you are travelling to any place and do not want to carry any weight blankets, these are the best blankers which you can carry.
Here are the names of the 7 market best chunky knit blankets.
Adyrescia Thick and Chunky Knitted Blanket, $60

Birchio Chunky Knitted Blanket,$44

Longhui bedding's Chunky Cable Knit Throw Blanket,$37

Soft Chenille Yarn Giant Knitted Throw Blanket,$50

LaoJee Chunky Knitted Lightweight  Blanket,$50

YnM Chunky Thick Throw Blanket,$45

SUNDEARMA Chunky Soft Knit Blanket,$50
All of these seven chunky throw blankets are easily available online. If you are thinking of these, all throw bankers are compatible for regular use. Then purchase.
All of these blankets are pretty convenient for regular use. And they are lightweight. So you do not have to purchase any other blankets for travelling. These also work pretty fine for the winter's couch comfort feeling.
Additionals:
Sumona
Sumona is the publisher for RSLOnline. Besides her professional commitments, she is also used to spending time sharing sentient blogs regarding topics like Technology, Business, fashion, fitness, and more. Follow more of her contributions in SmartBusinessDaily and FollowtheFashion