Top 10 Google Games You Can Play In Spare Time – 2022 Guide

Playing video games is one of the most entertaining ways to pass your time. Whether you are a hardcore gamer playing competitive multiplayer games like Fortnite or PUBG, or a single-player adventurer playing The Witcher 3 or GTA 5, video games never cease to amaze us and entertain us for the time being.
But what about casual games that Google has created to play in the run, requiring less dedication and concentration? While the younger generation of gamers might prefer playing complex games like Counter Strike Global Offensive, the older audiences prefer casual games like Snake and Pacman.
This list will recommend ten of the best casual Google Games that you can play right now for free in 2022.
What Are Google Games?
Google Doodle Games are some of the best casual games you can play right now. These games are super fun and highly addictive games that become your best friend to pass the time while going on the long and boring bus and train rides. These games can be played offline, great for long flights too.
Google Games are mostly single-player games, with many multiplayer games too. However, most of them are simple games primarily meant to help you pass the time while you are on a ride or during lunch and break times.
10 Best Google Games To Play In 2022
Some of the best Google games to play in 2022 are:
1. Snake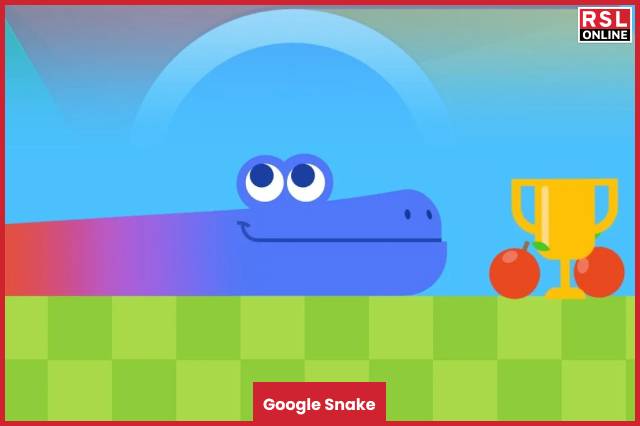 Google sites games are a ton of fun to play while passing your time. And while there are other more exciting games on this list, nothing can beat the all-time classic Google Snake. In this game, you control a snake, whose job is to eat others and become bigger. However, since the arena to do so is smaller, your mouth cannot touch your body part, or else it's game over for you.
2. Solitaire
One of the most popular dad games, Google Solitaire, has been entertaining our fathers for quite a long time. Since its release on computers back in the 1990s, this card game has stood the test of time. It has now become an all-time classic.
You can play this Google Game offline, while you can also go online to submit your personal best scores and see where you stand in the world leaderboards.
3. Tic Tac Toe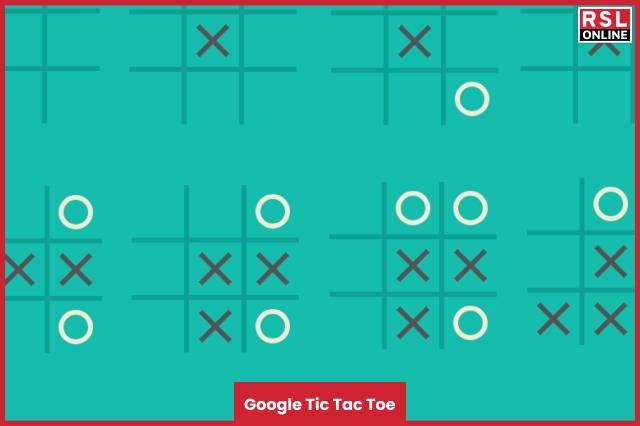 Tic Tac Toe is one of the oldest games on this list. This game has been around for centuries now, being played by children and adults alike. Now, Google has made this game available digitally to enjoy playing.
You can play Google Tic Tac Toe offline against Google AI with several difficulty options. As a bonus, you can play this game online with your friends as well!
4. Pac Man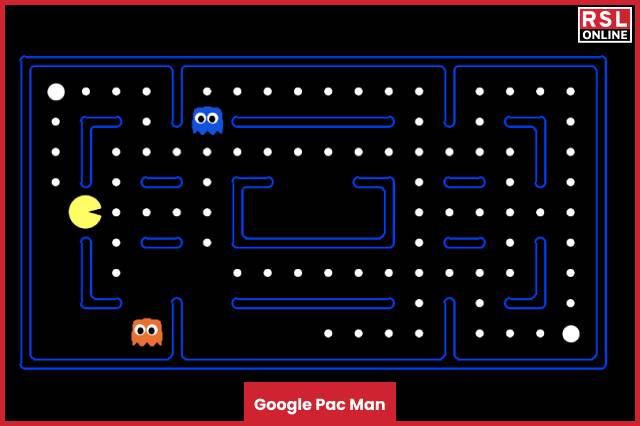 Pac-Man is one of the most popular games of all time. First released on arcade machines worldwide by developers Konami in 1980, this game makes you play as the titular Pac-Man, eat all the power points, and survive ghosts in a maze. This game is considered one of the greatest games of all time.
Google has made this game available to us with accessibility in mind. You can search for Google Pac Man on Google and start playing this game from your browser instantly.
5. Atari Breakout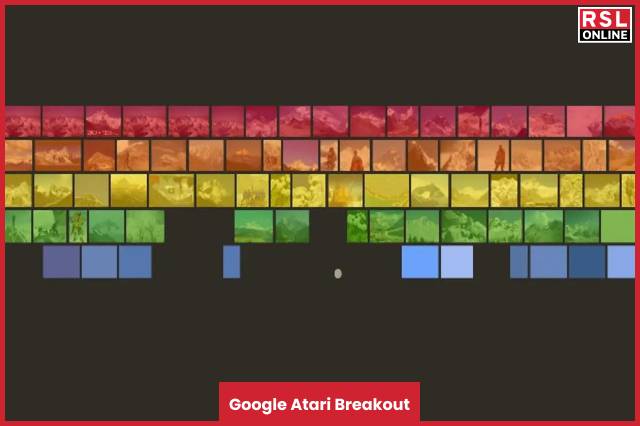 If you are a gamer, you definitely must have played this game. In Google Atari Breakout, you control a paddle whose job is to bounce a ball and break all the rocks in the topmost part of the screen while at the same time preventing the ball from falling below the paddle.
Fun fact: like Pac-Man, this game was released for arcade machines in the 1970s by Apple's Chief Engineer Steve Wozniak.
6. Minesweeper
One of the most frustrating games on this list of Google Games, this game has annoyed players worldwide for ages. In Minesweeper, you have to dig out mines from a rectangular field without detonating them. However, many clues are left on the field that help players figure out where the mines are hidden.
Google has done a great job updating this Google Game for modern standards by introducing better graphics and excellent sound design that enhances the experience of playing this game.
7. Cricket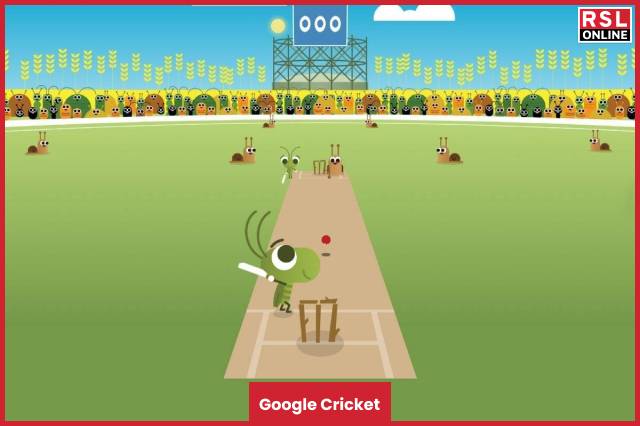 If you are an Indian, you definitely need to try out Google Cricket. During the ICC Champions Trophy 2017, Google Games created this game and made it available for the masses by letting people play it on the browser by searching for it.
This game has excellent visuals and great graphics that capture the essence and the thrill of playing cricket in real life.
8. Baseball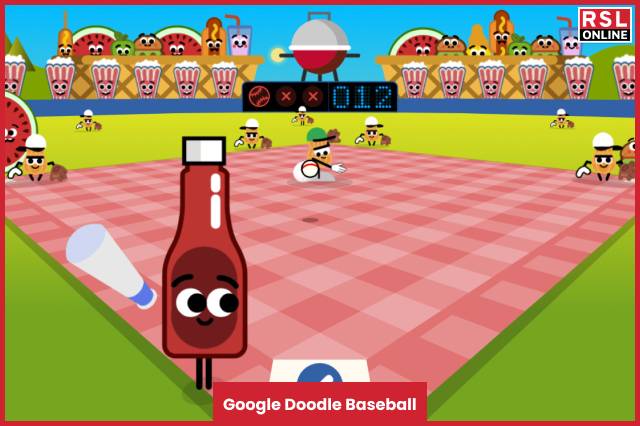 Just like cricket is a game for Indians, it's time to play its American counterpart. Like Cricket, Google Doodle Baseball has you playing baseball directly from your browser by simply searching for it. Again, like cricket, this game has amazon visuals and a great sound design that makes you hear the crowd's cheers while sitting in front of your computer or with your mobile phone in hand.
9. Basketball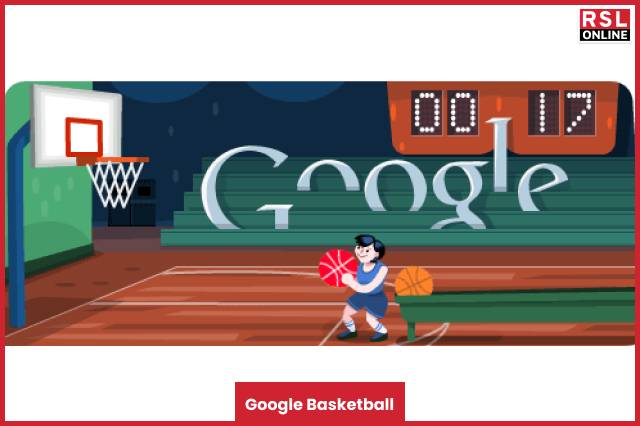 If you like dunking balls from one side of the court to the other, then this game is for you. Google Basketball lets you play like professional NBA players like Micheal Jordan and Lebron James. This game tests your aiming skills as you try to score by throwing the ball into the hoop from long distances.
10. Soccer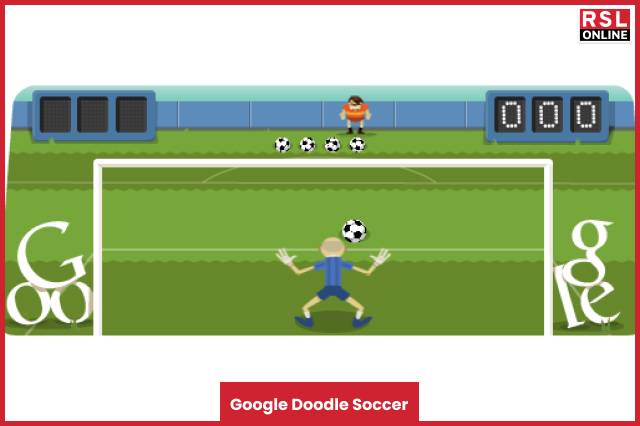 Google Games free version of soccer is an excellent yet casual adaptation of football. All you need to do is score goals in penalty shootouts and even protect your post from getting throttled by enemy strikers. This is a must-play Google Game with simple controls and an easy-to-understand game if you love Google Doodle Soccer.
Frequently Asked Questions (FAQs):
Q1. What Game You Can Play On Google?
There are many games you can play on Google, like Pac-Man and Solitaire, to name a few.
Q2. How Do I Play Hidden Games On Google?
There are many hidden games available by Google that you can play for free by simply going to the Google Play Games application on your android smartphone.
Q3. What Are The Top 10 Google Doodle Games?
The top ten Google Doodle Games are:
Snake

Solitaire

Minesweeper

Atari Breakout

Cricket

Football

Basketball

Baseball

Tic Tac Toe

Classic Chess
Q4. Can I Play Online Games On Google?
Yes, you can play many casual online games on Google.
Conclusion
Playing Google Games can be a lot of fun if you want to pass the idle time while waiting for something. It does not matter whether you are on the bus or in a restaurant waiting for your order; casual games like the ten games mentioned on this list will make you pass the time in an instant. Just try not to get addicted to these games too much that you forget what you were waiting for in the first place.
If you liked this article since it gave you the best idea to pass idle time, read our other articles where we explain each of these games in-depth and share them with your bored friends!
Read This:
Debamalya Mukherjee
Debamalya is a professional content writer from Kolkata, India. Constantly improving himself in this industry for more than three years, he has amassed immense knowledge regarding his niches of writing tech and gaming articles. He loves spending time with his cats, along with playing every new PC action game as soon as possible.