7 Reasons You Should Invest In Oil And Gas Stocks In 2022

The past few years have seen environmentalists and the Earth's so-called responsible citizenry protest oil and gas companies. They have been called out for destroying our planet, contributing to global warming, and fathering climate change.
While it is true that fossil fuels have been decried for their various antithetical properties, there is no denying the fact that this industry has been the driver of growth all over the world. Let us face it, we cannot do without oil and gas as our primary sources of energy.
No matter how much we would hate to admit it, there is no denying the fact that without oil and gas exploration and usage, our world would still be hundreds of years behind. In this article, we are going to look at seven important reasons why investors should invest in oil in 2022.
If you are looking to start investing in oil, gas, and other energy sources, you might want to check out http://oil-profits.com
List of 7 Reasons you should invest in Oil and Gas Stocks in 2022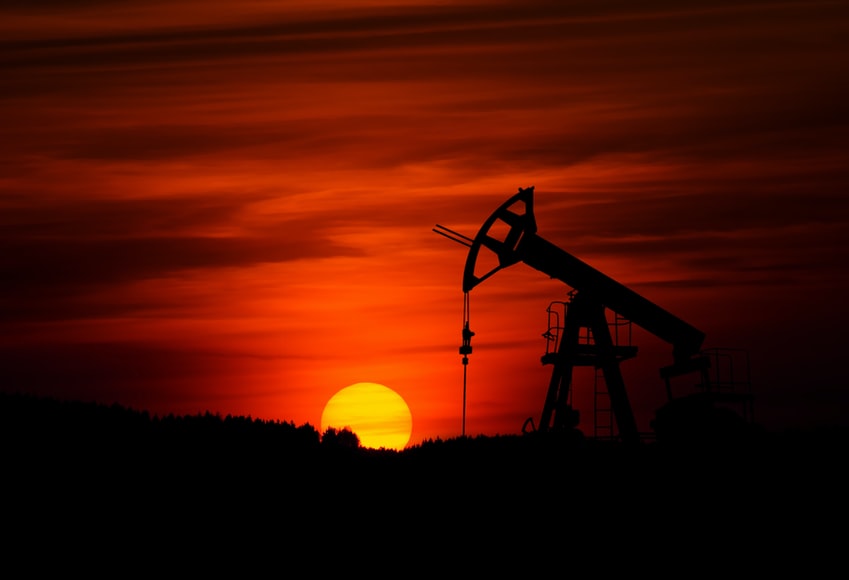 1. Growing Energy Needs in the Post-Pandemic World-
Economies that had been stunted because of the COVID-19 Pandemic are now looking to accelerate the pace of growth. This means that they would be requiring high levels of energy to help them improve production, grow the manufacturing sector, and aid transportation. All this requires oil and gas and this is one of the major reasons to invest in this commodity in 2022.
2. Renewable Energy is Expensive and cannot fulfill Energy Needs-
When you compare renewable energy with oil and gas, you will find that the former is quite expensive as compared to the latter. In most countries, even the highly developed ones, the infrastructure for renewables is still not there. This means that not only is it expensive, but it is also well beyond the reach of the average homeowner in a developing country.
3. Lithium-Ion Batteries come with their limitations and environmental concerns-
While mainstream media has tried to deny how many liters of freshwater are wasted in lithium-ion battery production, many are being increasingly aware of its dangers. Electric vehicles as long as they use lithium-ion batteries that cannot be recycled are not the solution to the world's energy problems. they are dangerous and contribute adversely to clean water wastage.
4. The Infrastructure for Oil and Gas Exists for Mass Usage and Consumption-
Nations have already invested billions of dollars to create the infrastructure that contributes to oil and gas production, refining, storage, and distribution. Doing it all over again for renewables is not easy. This means that even when someone doesn't like it, there is no way out of the situation. If the infrastructure exists, then consumption will also follow in this regard.
5. Developing and Underdeveloped Economies are Resisting the Shift-
A standard discourse that is running through the developing part of the world is how the developed nations, who themselves were responsible for environmental pollution in the first place are the ones that are lecturing everyone else. Developing countries argue that their energy needs and requirements require oil and gas use and that there is nothing wrong with using this.
6. Oil and Gas continues to be a Major Source of Revenue for Economies-
Almost all governments the world over have gone in for disinvestment and privatization. The only major left to them to raise revenue to fund government funding is to tax oil heavily. Take the case of India where consumers pay 3X amount for petrol, diesel, and LPG cylinders. This is the major source of revenue for the Government of India to sustain its existence.
7. Great Option to Diversify your Investment Portfolio in 2022-
Oil and Gas commodity stocks are by nature volatile. The cyclical volatility allows for great periods of gain, as well as shocking drops. However, if pundits are to be believed, 2022 is going to experience rising demand for oil. OPEC countries are going to increase oil production. This is why using oil and gas stocks to diversify your portfolio can be a good decision in 2022.
The Bottom Line
It is best to use a trusted platform and broker to trade in oil commodities. You need to understand that this is a volatile investment option and has seen its fair share of ups and downs over the years. However, every time it has been down, it has bounced back even stronger. If you have any questions, you would like us to address on the topic, please reach out to us in the comments below.
Read Also:
Sumona
Sumona is the publisher for RSLOnline. Besides her professional commitments, she is also used to spending time sharing sentient blogs regarding topics like Technology, Business, fashion, fitness, and more. Follow more of her contributions in SmartBusinessDaily and FollowtheFashion