If you are into designing then you must have heard the term vector graphics. It is a form of computer graphics that helps the designers to create images using computer mechanisms.
There are many tools that help the users to create high-quality vector designs, and Vectr is one of them.
In case you want to know more about the software, keep reading this article till the end, and thank me later…
What Is Vectr?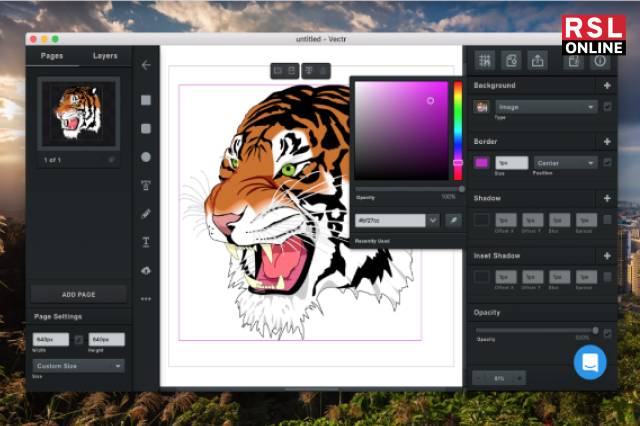 In case you were looking for some of the best graphic designing tools online, I have the best tool for you. Have you tried using Vectr?
It is one of the best graphic designing software. It is free, intuitive, and easy to use. The users or designers use this software to edit their vector graphics. One of the best parts about this tool is that it can be used across various platforms.
Benefits Of Vectr: Why Do You Need It?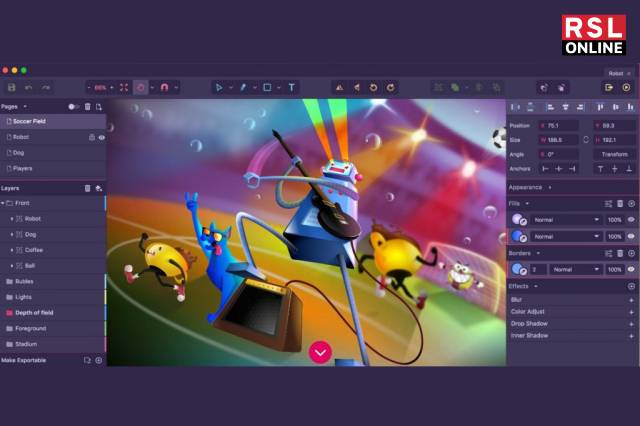 In case you were looking for the benefits of using Vectr, I have got you covered.
There are several features that you can use when creating vector designs. Some of them are:
1. Low Learning Curve
The software is extremely easy to use. This means that even if you are someone who has very less experience in designing, you will be able to use this tool. So you can simply be as creative as you want, and that is all it will take you to learn the tool.
2. Excellent Graphics
One of the best features of the tool is that you can resize our designs and make edits without hampering the quality. I have seen that no matter how much you zoom into the image or design that you create with the help of Vectr, the edges of the design still stay crisp.
You can create presentations, brochures, logos, cards, as well as other two-dimensional (2D) graphic designs, and I can guarantee you that they will not be blurry.
3. Real-Time Sharing
The software not only helps you to create great quality images but also allows you to share them in real-time. This means that you will be able to let other designers view your activities online while you are creating a design.
You can share the link or URL of your design through email or any other messaging platform with the ones who you want to. All they have to do is click on the link. By doing that, they will be able to not only view your design but also make necessary changes to the design.
What Is Good And What Is Not?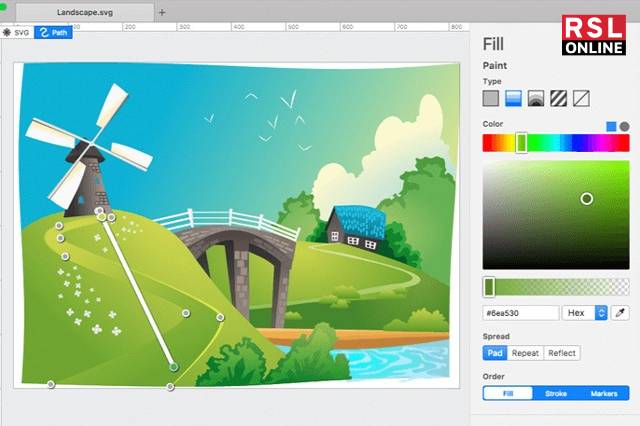 Everything in the world is a mix of the bad and the good alike. If you thought that the Vectr was an exception to this rule, then you were mistaken.
Here are the advantages and the disadvantages of using the application:
Pros: What Is Good About Vectr?
Looking for the pros of using it? Here are the good parts:
The tool use is easy to use.
You can create some of the best blur-free graphics using the platform.
It is extremely beginner-friendly.
You can easily let other designers collaborate with your designs by sharing the URL to your design with them.
It is a tool that is free to use.
Cons: What Is Bad About Vectr?
There is no need to give pointers for this section of the article. There are not many cons or disadvantages of using Vectr. The only thing that people have complained about this software is the fact that it is excellent for beginners.
However, when they gain a bit more knowledge about graphic design, they do not require this platform anymore.
In other words, Vectr is not a great tool when it comes to advanced vector designers.
Vectr Alternatives:
In case you were looking for similar products or tools that can help you create and edit quality images, here is the list for you:
Vectr Reviews: What People Say About The Software?
I know that it can be difficult to trust a software-based simply on the words of a random stranger. This is the reason why I am here to bring to you some of the best and the most authentic reviews stated by genuine users.
Here are the reviews of Vectr that you have been waiting for: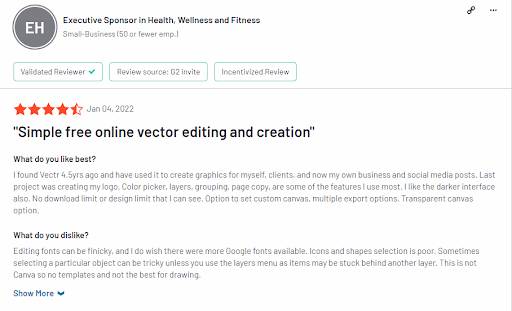 1. Source: https://www.g2.com/products/vectr/reviews#reviews

2. Source: https://chrome.google.com/webstore/detail/vectr/ncpaehbhmfoodbceflpbdocjhpokkbmo?hl=en

3. Source: https://chrome.google.com/webstore/detail/vectr/ncpaehbhmfoodbceflpbdocjhpokkbmo?hl=en

4. Source: https://www.saasworthy.com/product/vectr/reviews
Frequently Asked Questions (FAQs):
1. What Is The Use Of Vectr?
Vectr is a vector graphics designing software that is available online. It helps the designers to create some of the best vector designs and bring their imagination to life. It is a free-to-use and AI-powered software that makes the process of designing much more manageable and smoother.
2. How Much Does It Cost To Use Vectr?
The graphic designing tool Vectr is one of the best software for designers to create vector designs. The best part of using this software is that it is totally free to use. This means that you can create designs of outstanding quality without having to think about the price.
3. Is Vectr A Free Software?
If you are thinking about how much money you need to use Vectr, I have only one answer for you. The software is a free graphics designing tool that the designers use to create some of the best quality vector graphics.
Wrapping It Up!
Vector is one of the best free graphic design tools if you are looking for one. It is simple and easy to use. In addition, the precision with which it helps the user edit, collaborate and share ideas with other designers has made it a popular choice among many vector designers.
The simple and easy-to-use interface is one of the things that fall under the advantages of using it. You do not need to think much before saving the designs that you have made using the platform. The platform autosaves all the designs and the changes that you may have made by default.
In case you were searching for the use and need of Vectr, I hope you found this article to be of help. If there are any other queries related to the same, feel free to comment them down in the section. Let me know how you felt about it. Till then, stay safe and keep safe!
Read Also: