According to the Federal Reserve's criteria, regional banks are institutions holding assets ranging from $10 billion to $100 billion. While traditionally linked to specific regions, their scope has evolved beyond geographical boundaries. Unlike community and national banks, the distinction lies in their asset size, not their service area or offerings.
From business banks to local banks, there are a lot of varieties that people often do not know about. But if you want to know about the best regional banks that you can try in 2023, you have reached the right place. Keep reading this blog till the end to learn more…
What Are Regional Banks?
Regional banks are financial institutions that operate within a specific geographical area, typically serving a particular region or community rather than having a national or global presence like larger, multinational banks.
These banks provide a range of financial services, including deposits, loans, mortgages, and basic investment services, to individuals, small businesses, and local organizations within their designated region.
They often play a crucial role in supporting local economies by facilitating lending and financial transactions for local residents and businesses.
Now that you know what these banks are, let's get into the details of the same…
How Are Regional Banks Different?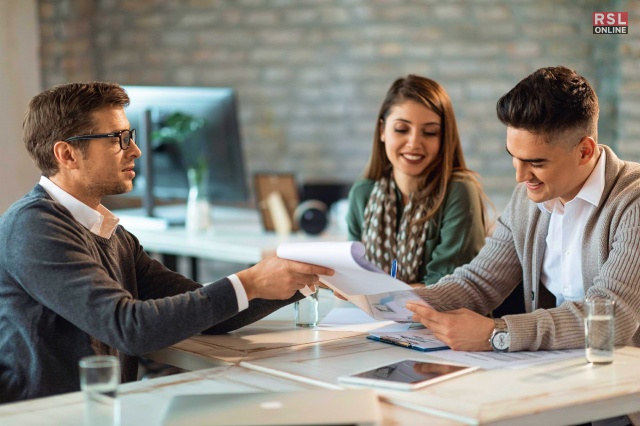 "How are these banks different from other banks?"
A lot of people often ask this question. And that is the reason why I am here to help you out!
The regional banks aim to cater to the unique needs of their local customers and communities, fostering closer relationships and contributing to the economic development of their regions. Regional banks differ from larger national or global banks in several key ways. Here are some of them that you should know about:
1. Scope And Size
Regional banks have a more limited geographical scope, operating within a specific region or community. They are generally smaller in terms of assets and customer base compared to large banks that have a national or international presence.
2. Services
While regional banks offer a range of banking services such as deposits, loans, and mortgages, they may not provide the extensive range of specialized financial products and services that larger banks do, such as complex investment banking and international transactions.
3. Customer Relationships
Regional banks often emphasize personalized customer service due to their closer ties to the local community. This can lead to stronger relationships and a better understanding of local customer needs.
4. Risk Profile
Regional banks tend to have a more concentrated loan portfolio, often focused on local lending, real estate, and small business loans. This can impact their risk exposure compared to larger banks that diversify across a wider range of industries and geographies.
5. Regulation
Regional banks are subject to similar regulatory requirements as larger banks, but the scale of their operations may lead to somewhat different regulatory challenges and oversight.
6. Technology
In recent years, regional banks have been working to enhance their technological offerings to compete with larger banks and online-only banks. However, they might have fewer resources to invest in cutting-edge technology compared to bigger institutions.
7. Branch Network
Regional banks typically have a physical branch presence in the communities they serve. This can be advantageous for customers who prefer in-person banking interactions.
8. Community Engagement
Regional banks often have a stronger focus on community engagement, participating in local events, sponsorships, and philanthropic activities to support the areas they serve.
Why Should You Have An Account In Regional Bank?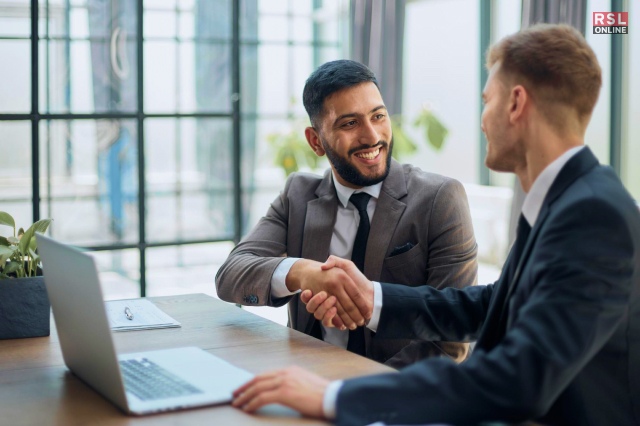 You might be wondering why people often talk good about having regional bank accounts. Well, that is because there are several benefits that they enjoy.
Having an account with a regional bank can offer several advantages. Some of them are as follows:
1. Personalized Service
Regional banks often prioritize personalized customer service due to their focus on local communities. You're more likely to receive individual attention and tailored solutions to your financial needs.
2. Community Support
By banking with a regional institution, you're supporting the local economy. These banks often reinvest in the community through loans to local businesses and contributions to local initiatives.
3. Relationship Building
Smaller customer bases mean that regional banks can build stronger relationships with their clients. They might be more willing to work with you on a personal level, especially if you have specific financial situations or needs.
4. Local Knowledge
Regional banks have a deeper understanding of the local economic landscape, which can be beneficial when seeking advice or assistance regarding local financial matters.
5. Accessible Branches
If you prefer in-person banking, having a regional bank account can provide convenient access to physical branches in your area.
6. Competitive Products
While they might not have the same breadth of products as larger banks, regional banks often offer competitive interest rates, loan terms, and fees on their products and services.
7. Loyalty Programs
Some regional banks offer loyalty programs that reward long-term customers with benefits such as reduced fees, higher interest rates, or special offers.
8. Local Decision-Making
Regional banks tend to have local decision-making authority, which can lead to faster approvals for loans and other financial transactions.
However, it's important to consider your specific financial needs and preferences. If you require specialized financial products or services that regional banks might not offer, or if you frequently travel and need access to branches in various locations, a larger national or global bank might be more suitable. It's a good idea to compare the services, fees, and features of different banks to determine which one aligns best with your financial goals.
What Are The Things That You Should Keep In Mind While Choosing A Regional Bank?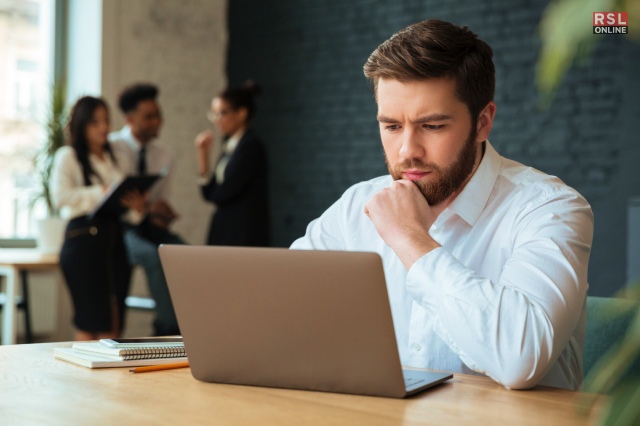 When choosing a regional bank, there are several important factors to consider to ensure that it meets your financial needs and preferences. you can choose a regional bank that provides the services, convenience, and support you need to effectively manage your finances and achieve your financial objectives.
Here are some of the things that you should be keeping in mind:
1. Location
Consider the bank's branch and ATM locations. Make sure they are convenient for you, whether you need in-person banking services or easy access to cash.
2. Services
Review the range of services offered by the bank, including checking and savings accounts, loans, mortgages, and investment options. Ensure that they provide the services you require.
3. Fees And Charges
Compare the fees associated with various accounts and services, such as monthly maintenance fees, ATM fees, overdraft fees, and wire transfer charges. Choose a bank with reasonable and transparent fee structures.
4. Interest Rates
Check the interest rates offered on savings accounts, certificates of deposit (CDs), and other deposit products. Higher interest rates can help your money grow more effectively.
5. Online And Mobile Banking
Evaluate the bank's online and mobile banking capabilities. A user-friendly and secure digital platform can make managing your finances more convenient.
6. Customer Service
Research the bank's reputation for customer service. Look for reviews and ratings from existing customers to gauge their satisfaction level.
7. Community Engagement
If supporting local businesses and the community is important to you, consider a bank that actively participates in local initiatives and supports local causes.
8. Account Access
Check if the bank offers 24/7 customer support and whether they have extended customer service hours. This can be crucial if you encounter issues outside of regular banking hours.
9. Account Requirements
Some banks have minimum balance requirements to avoid fees or to access certain features. Make sure the bank's requirements align with your financial situation.
10. ATM Network
Ensure that the bank has a sufficient number of ATMs in your area, and find out if they reimburse ATM fees for using out-of-network ATMs.
11. Financial Stability
Research the bank's financial health and stability. You can use resources like FDIC or NCUA (for credit unions) to check if your deposits are insured and the bank's overall financial standing.
12. Special Offers
Some regional banks offer promotions or special offers to new customers, such as cash bonuses for opening an account. Consider these incentives but also evaluate the long-term benefits.
13. Local Reputation
Inquire within your local community to gather opinions about the bank's reputation, reliability, and customer experiences.
14. Additional Services
Depending on your needs, consider if the bank offers services like small business banking, wealth management, or retirement planning.
15. Compatibility
Last, but definitely not least, comes compatibility. Ensure that the bank's values and approach align with your financial goals and preferences.
How Can You Find The Best Regional Banks?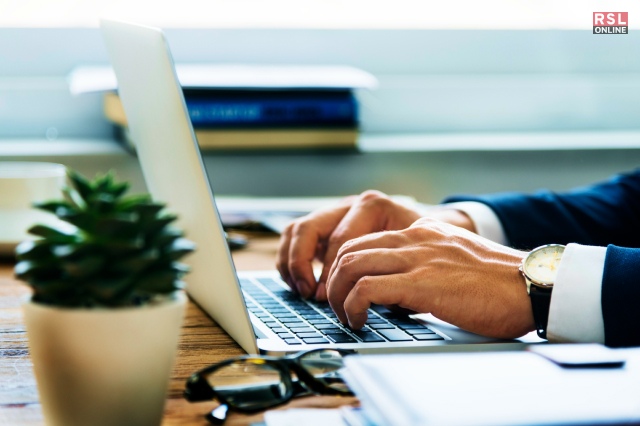 Now, while there are a lot of banks that can be considered as the best regional banks in 2023, it is also extremely crucial that you understand which one suits you and your needs.
Remember that the "best" regional bank will depend on your individual needs, preferences, and location. What works well for one person might not be the best choice for another. Take your time to research and consider your options before making a decision.
I can give you some tips on how to find the best regional bank for your needs. The following are some of the things that you should be doing :
1. Research
Look for recent articles, reviews, and rankings of regional banks. Financial publications and websites often provide lists of top regional banks based on factors like customer service, fees, interest rates, and branch network.
2. Online Reviews
Check online review platforms to see what current and former customers are saying about their experiences with different regional banks.
3. Local Recommendations
Ask friends, family, and colleagues who live in your area for recommendations. They might have personal experiences with local banks that can help guide your decision.
4. Compare Features
Compare the features, services, fees, and account options offered by different regional banks. Consider which features are most important to you.
5. Visit Branches
If possible, visit the branches of the regional banks you're considering. This can give you a sense of the atmosphere, customer service, and overall experience.
6. Customer Service
Contact the customer service of the banks you're interested in to ask questions about their services, fees, and account options. This can help you gauge their responsiveness and helpfulness.
7. Financial Health
Look into the financial health and stability of the banks you're considering. Check if they are FDIC-insured or insured by another relevant agency.
8. Online Tools
Use online tools and comparison websites to compare regional banks based on your specific criteria.
9. Check For Updates
Make sure to find information that is current to ensure you're making a well-informed decision based on the latest data.
What Are The Best Regional Banks In 2023?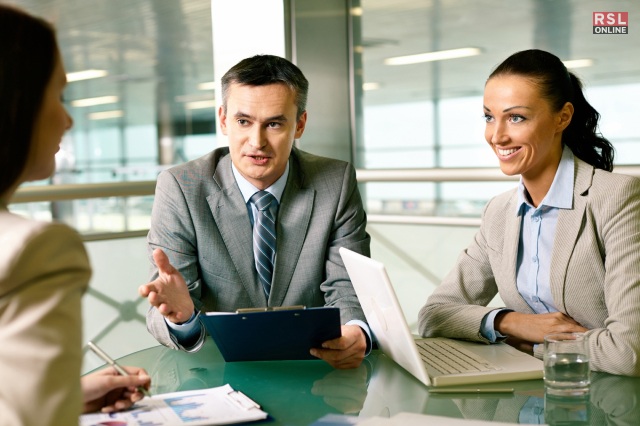 Now, coming to the most awaited part of the blog— what are the best regional banks according to most people based on their services in 2023?
If this is something that you have been searching for, then you have come to the right place. Here are the regional banks that you must be checking out this year:
1. Arvest Bank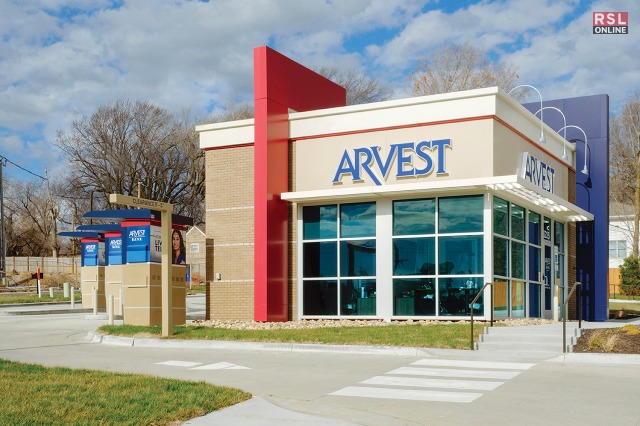 In the Midwestern and Southern regions it serves, Arvest Bank offers an extensive selection of accounts. With its Arkansas roots, the bank presents six checking options, several of which include advantages and savings. While categorized as a regional bank, Arvest offers a comprehensive array of services akin to those found in prominent national banks.
2. Bank Of The West
Bank of the West, spanning over 500 branches across Western states, functions as a regional bank providing comprehensive financial services. This includes deposit accounts, loans, credit cards, and investment assistance, akin to a major bank. Its top-rated mobile app, excellent customer service, and diverse product range establish a harmonious fusion of scale. Notably, BMO completed the acquisition of Bank of the West in early 2023.
3. Associated Bank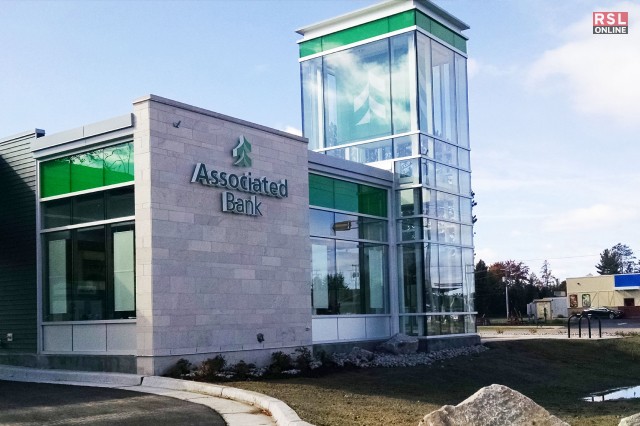 For customers residing in the upper Midwest's three-state branch network, Associated Bank offers an exceptional banking choice. This Wisconsin-based bank provides a comprehensive range of offerings, including personal checking, savings, wealth management, and business accounts.
4. First Horizon Bank
For those seeking a customer-centric community bank, consider First Horizon Bank. While there are monthly maintenance fees, they can be waived through qualifying activities. Additionally, the bank offers affordable minimum opening deposits.
5. First National Bank Of Pennsylvania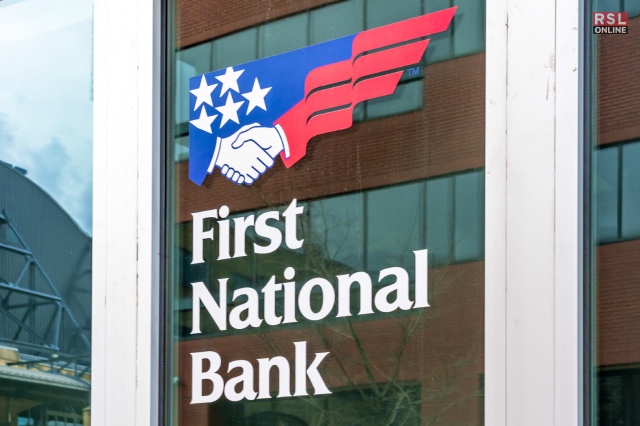 Providing a variety of low-minimum accounts, First National Bank of Pennsylvania caters to its local customers. While fee-free ATM access is limited, the bank's monthly maintenance charges are typically easy to sidestep.
Wrapping It Up!
In case you were searching for the best regional banks in 2023, I hope that this blog has been of help to you. If there are any other queries related to the same, feel free to let me know. All that you need to do is scroll down till you reach the bottom of the page. Then leave your comments and queries in the box below. And I will be there to answer them all for you!
Read Also: