Business bank accounts are specialized financial accounts designed for businesses ranging from small startups to large corporations. These accounts provide various features tailored to the unique financial needs of businesses.
They allow companies to separate their personal finances from their business finances, making it easier to manage transactions, track expenses, and maintain accurate financial records.
If you have been searching for the best business bank accounts, you have reached the right place. Keep reading this blog till the end to learn more…
Why Do You Need A Business Bank Account?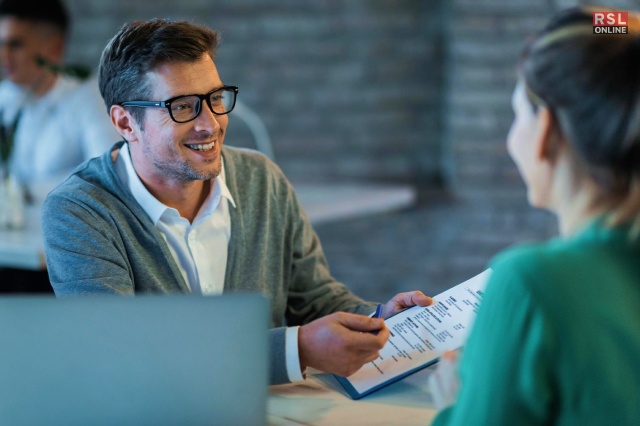 Every business owner should possess a dedicated business checking account, whether they run a corporation or an LLC, operate as a sole proprietor, freelancer, or engage in gig work.
Opting for a distinct business bank account to manage your business-related earnings and expenditures simplifies record-keeping. It facilitates tax filing and the compilation of financial data essential for grant applications and business loans.
The presence of a separate small-business checking account also establishes a distinct demarcation between personal and business expenses, serving as a protective measure for safeguarding personal assets in the event of legal action against your company. Having a dedicated business bank account offers several advantages:
1. Separation Of Finances
Keeping your personal and business finances separate helps maintain clarity in your financial records, making it easier to track income and expenses, calculate taxes, and demonstrate financial transparency.
2. Professionalism
A business bank account enhances your company's credibility by showing clients, customers, and partners that you operate as a legitimate business entity rather than as an individual.
3. Legal And Tax Compliance
Proper financial separation is crucial for legal and tax reasons. It simplifies tax reporting and auditing processes and ensures compliance with regulations that require clear financial documentation.
4. Expense Tracking
Business accounts make it easier to monitor business-related expenses, which is essential for budgeting, financial planning, and identifying potential cost-saving opportunities.
5. Access To Financial Services
Business bank accounts often provide services like merchant accounts, business loans, and lines of credit, which can help your company manage cash flow and fund growth initiatives.
6. Employee Payroll
If you have employees, a business bank account is essential for processing payroll, ensuring timely and accurate salary payments.
7. Ease Of Auditing
Separate accounts simplify auditing by clearly recording all financial transactions related to your business activities.
8. Limited Liability Protection
Maintaining a clear distinction between personal and business finances can help protect your personal assets in case of legal or financial issues affecting your business.
9. Vendor And Supplier Relationships
Some vendors and suppliers may require you to have a business bank account to establish credit terms or payment arrangements.
10. Future Growth
As your business grows, having a dedicated business bank account will become increasingly important for managing larger volumes of transactions and maintaining financial stability.
A business bank account is a fundamental tool contributing to your business's professionalism, organization, legal compliance, and financial health.
Are You Eligible For A Business Bank Account?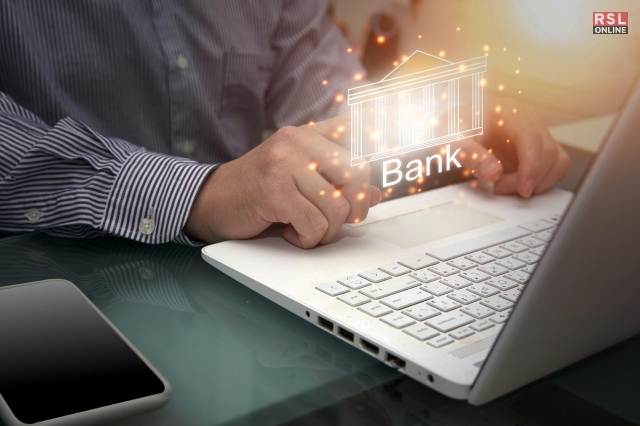 Eligibility criteria for opening a business bank account can vary depending on the bank and the type of business you operate. However, there are some common requirements and steps to consider:
1. Legal Business Entity
Generally, you need to have a legal business entity to open a business bank account. This could include a sole proprietorship, partnership, limited liability company (LLC), corporation, or other recognized legal structure.
2. Business Documentation
You'll likely need to provide official documents that establish your business's existence, such as a business license, Articles of Incorporation, or partnership agreement.
3. Employer Identification Number (EIN)
Most businesses, except sole proprietors without employees, need an EIN issued by the IRS. This acts as a tax ID for your business and is typically required for opening a business bank account.
4. Personal Identification
You'll need personal identification documents, such as a driver's license or passport, for yourself and any other authorized signers on the account.
5. Business Details
Be prepared to provide details about your business, including its name, physical address, mailing address (if different), industry type, and estimated monthly transaction volume.
6. Initial Deposit
Some banks require an initial deposit to open a business bank account. The amount varies based on the bank and your account type.
7. Authorized Signers
Determine who will be authorized to access and make transactions on the account. This could include business owners, partners, or key employees.
8. Bank-Specific Requirements
Different banks might have additional requirements or preferences based on their policies. Some banks may ask for a business plan, financial projections, or other supporting documents.
9. Credit Check
Depending on the bank and account type, they might perform a credit check on the business or its owners.
To determine your eligibility, it's best to contact the bank where you're interested in opening a business account. They can provide you with detailed information about their requirements, account options, and the documentation you'll need to provide. Keep in mind that it's a good idea to shop around and compare offerings from different banks to find the account that best suits your business's needs.
What Should You Keep In Mind While Choosing A Business Bank Account?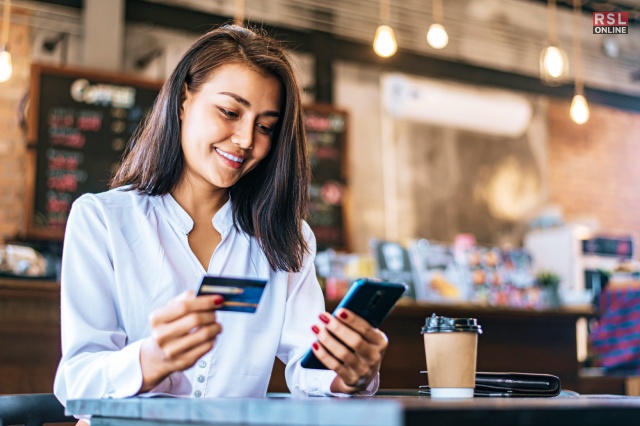 When choosing a business bank account, several important factors must be considered to ensure that you select the account that best suits your business needs. Here are some key points to keep in mind:
1. Account Fees
Be aware of any monthly maintenance fees, transaction fees, and other charges associated with the account. Look for options that offer fee waivers or reduced fees based on your business's transaction volume and balance.
2. Transaction Limits
Check if there are any limits on the number of transactions you can make each month, including deposits, withdrawals, and transfers. Ensure that the limits align with your business's expected transaction volume.
3. Online And Mobile Banking
A user-friendly online and mobile banking platform is essential for efficiently managing your business's finances. Look for mobile check deposits, bill payments, and account monitoring features.
4. ATM Access
Consider the availability of ATMs and whether the bank offers fee-free ATM usage, especially if your business handles a significant amount of cash.
5. Business Services
Depending on your needs, you might require services such as merchant services, business loans, lines of credit, and integration with accounting software. Ensure that the bank can accommodate these requirements.
6. Location And Accessibility
If you prefer in-person banking, choose a bank with convenient branch locations. If you're comfortable with online-only banking, consider options that offer strong digital services.
7. Account Types
Different businesses have varying financial needs. Choose an account type that aligns with your business structure, size, and activity level. Common options include business checking, savings, and money market accounts.
8. Customer Service
Good customer service can make a significant difference when encountering issues or having questions about your account. Research the bank's reputation for customer service and support.
9. Interest Rates
If you're looking for an account that can earn interest on your business funds, compare the interest rates offered by different banks. Keep in mind that interest rates on business accounts are generally lower than on personal accounts.
10. Account Requirements
Understand the bank's documentation requirements for opening an account. This might include business registration documents, tax identification numbers, and personal identification.
11. Scalability
Consider your business's growth plans. Will the account be able to accommodate increased transaction volume and larger balances as your business expands?
12. Reviews And Recommendations
Read reviews from other business owners and seek recommendations from colleagues or industry peers who have experience with the bank you're considering.
Researching and comparing different business bank account options thoroughly will help you make an informed decision supporting your business's financial management and growth.
What Are The Best Business Bank Accounts In 2023?
The "best" business bank account can vary depending on your specific business needs, location, and preferences. However, here are a few popular and well-regarded options that are often considered among the best:
1. Chase Business Complete Banking
Chase Business Complete Banking offers seamless integration with Chase QuickAccept, empowering your small business to accept card payments effortlessly. Elevate your financial efficiency by processing card payments for a small fee while enjoying same-day deposits straight into your business checking account.
Say goodbye to monthly service fees by meeting specific account requirements, ensuring your hard-earned funds remain untouched. With the initial 20 teller or paper check deposits and withdrawals being fee-free, managing your finances has never been more cost-effective. Note that any additional paper checks or teller transactions will incur a minimal 40-cent fee.
Access convenience and flexibility with the Chase Business Complete Checking debit card, granting you a daily purchase limit of $10,000. Withdraw up to $3,000 cash per day at Chase in-branch ATMs. Keep in mind that while Chase provides comprehensive in-network services, nominal charges apply for out-of-network ATM use, both domestically and internationally.
Effortlessly manage your funds by utilizing Chase QuickDeposit, wire transfer, and Chase Online Bill Pay services. Explore the convenience of Chase QuickDeposit after gaining approval, subject to a two-year agreement and a monthly maintenance fee for the check scanner.
As your business flourishes, Chase extends its offerings to Performance Business Checking and Platinum Business Checking, presenting additional features and fee structures. Diversify your financial portfolio with business savings accounts, CDs, small business financing solutions like loans and credit lines, and tailor-made business credit cards.
2. Bank Of America Business Advantage Banking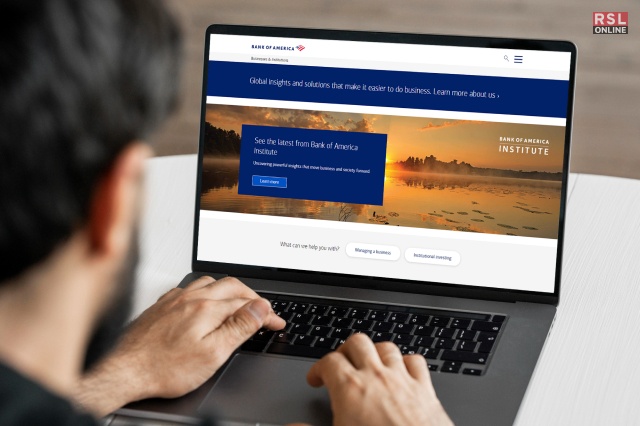 Bank of America presents two main business checking options: Business Advantage Fundamentals Banking and Business Advantage Relationship Banking. The Fundamentals business checking account highlighted here furnishes crucial features for small business banking along with adaptable account tools, all at a budget-friendly monthly cost. This account comes with a $16 monthly fee, but this fee can be eliminated by upholding specific account minimums and engaging in designated activities (refer to Details).
Through Business Advantage Fundamentals Banking, your business can revel in online banking, bill payment services, and mobile banking, which includes the convenience of mobile check deposits, automatic account alerts that act as safeguards against fraudulent activities, and business debit cards equipped with Total Security Protection.
Moreover, Bank of America extends Account Management services, including seamless integration with QuickBooks, available at $15 per month. The Fundamentals account incorporates access to Bank of America's Cash Flow Monitor and Connected Apps, beneficial tools to monitor your business's financial performance.
For general customer service assistance, you can reach out on weekdays, Monday through Friday, from 7 a.m. to 1 p.m. ET, and on Saturdays, from 8 a.m. to 8 p.m. ET. Dedicated service lines are at your disposal if you have specific inquiries regarding business banking services such as remote deposit or online banking.
Bank of America further extends an array of supplementary business banking attributes, encompassing savings accounts and CDs, comprehensive business management tools and services, credit card options, lending solutions, and retirement plans through Merrill Edge.
This account offers a notably high cash deposit allowance for an in-person bank and boasts fee-free electronic transactions. The added convenience is that you can initiate the account opening process entirely online.
The drawbacks include a $16 monthly fee (though multiple waiver options exist), and charges applying for using non-Bank of America ATMs.
3. NBKC Bank Business Checking Account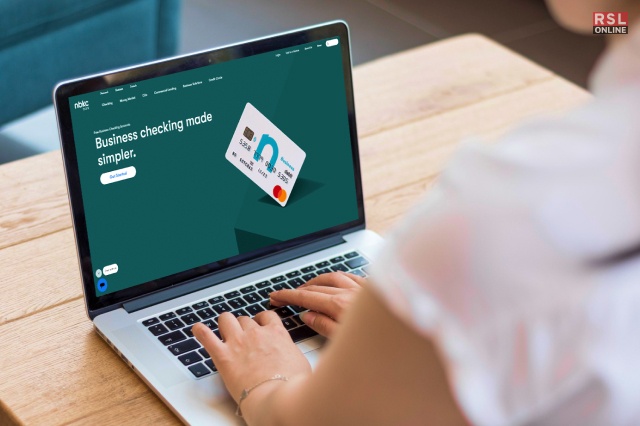 Established in 1999, NBKC Bank operates as an online bank headquartered in Kansas. While it has just four physical branches in Kansas and Missouri, it provides the NBKC bank Business Account, their sole business checking option, known for its minimal fees.
This business account stands out with its absence of a minimum deposit requirement and monthly maintenance fees—features that set it apart from other banks. Moreover, NBKC takes this a step further by eliminating overdrafts, non-sufficient funds, electronic statement generation, stop payment, and bill pay service fees.
As part of its offerings, NBKC bank provides a complimentary debit Mastercard, usable without surcharges at over 37,000 MoneyPass ATMs throughout the U.S. and Puerto Rico. For out-of-network ATMs that impose charges, NBKC refunds fees up to $12 per statement period.
Beyond its impressive checking account, NBKC bank extends its services to include business savings deposit options—comprising money market accounts and certificates of deposit (CDs)—alongside four business credit cards, business loans, lines of credit, as well as business solutions encompassing cash management, fraud management, and collections and disbursement services.
4. US Bank Silver Business Checking Package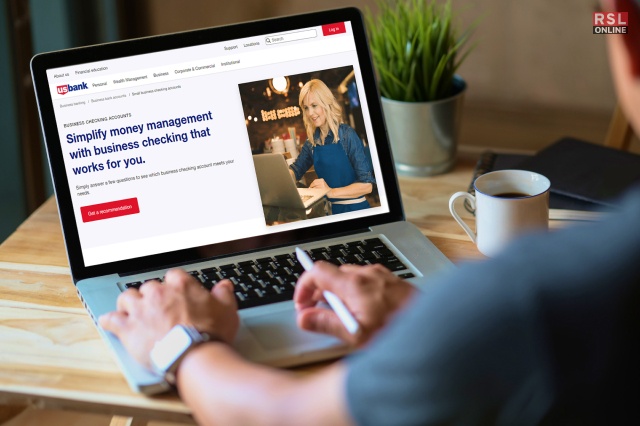 U.S. Bank, the fifth largest U.S. bank by assets, presents five business checking options, featuring specialized accounts tailored for nonprofit organizations and businesses with intricate requirements.
The U.S. Bank Silver Business Checking Package delivers a straightforward business checking solution with no monthly maintenance fee, designed for new and small businesses seeking fundamental banking services. To initiate a Silver Business Checking account, a minimum deposit of $100 is necessary.
Benefit from up to 125 complimentary transactions within each statement cycle, encompassing teller deposits, ATM deposits, and check as well as debit card transactions. Transactions beyond the 125 limit are charged at $0.50 per transaction.
Additionally, enjoy the privilege of conducting up to 25 cash deposits without charge during each statement cycle. If paper checks are essential, avail a 50% discount on your first check order, capped at $50.
All five U.S. Bank business checking alternatives feature a debit card, fee-free transactions at U.S. Bank ATMs, and seamless online and mobile banking, including mobile check deposits. Furthermore, access a diverse array of business services and payment solutions. U.S. Bank extends its offerings to encompass business savings options like savings accounts, money market accounts, and certificates of deposit (CDs).
U.S. Bank introduces the Silver Business Checking package, featuring no-cost online banking, mobile banking, and a range of included transactions.
Read More: These Are The Best Regional Banks In 2023 That You Must Know About!
5. Novo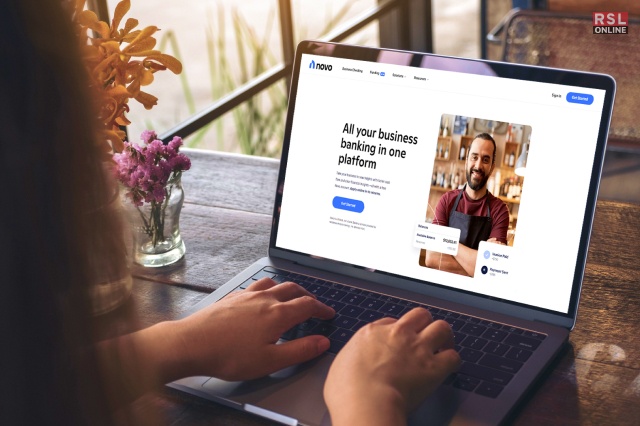 Novo presents an efficient online business banking choice tailored for freelancers and entrepreneurs, boasting no minimum balance requirements and seamless integration with a variety of essential business tools. This distinguishes Novo from the other mentioned banks due to its exclusive focus on business banking. Functioning as a banking platform partnered with Middlesex Federal Savings, F.A., Novo provides deposit insurance. Primarily designed for U.S.-based freelancers, entrepreneurs, and small business owners, Novo delivers a single, feature-rich business checking account.
This account comes with no monthly maintenance charges and no obligatory minimum balance. To access all features, Novo only requires an initial deposit of $0. The account entails minimal fees: Novo's Business Checking covers complimentary transfers, mailed checks, incoming wires, and even refunds all ATM fees.
Seamless integration with essential small business tools such as Stripe, Shopify, QuickBooks, Zapier, and Slack enhances Novo's appeal. Moreover, users can request no-cost online issuance of paper checks. When cash deposits are necessary, they can conveniently utilize the mobile check deposit feature by purchasing a money order.
6. Axos Bank Basic Business Checking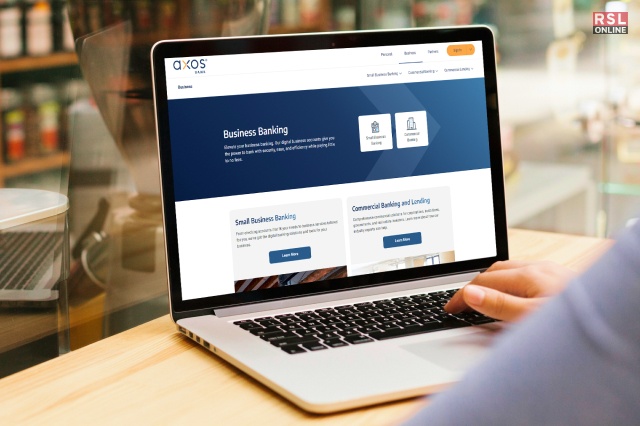 Established in 2000 as a comprehensive online banking solution, Axos Bank presents two distinct business checking options: Basic Business Checking and Business Interest Checking accounts.
With Axos Basic Business Checking, you won't encounter any initial deposit requirements, monthly upkeep charges, or mandatory minimum balances. For those opting for paper checks, the first set of 50 is on the house. This account grants you a Visa debit card and limitless refunds for domestic ATM fees. Dedicated banking relationship managers are at your service from Monday through Friday. Furthermore, there are no limitations on the volume of monthly transactions, encompassing debits, credits, and deposited items. You'll also receive two reimbursed domestic wires each month.
The bank also extends the Business Interest Checking account, boasting a potential 1.01% APY for balances under $50,000. This account mandates just a $100 minimum initial deposit. The $10 monthly maintenance fee can be avoided by upholding a minimum average daily balance of $5,000. Similar to Basic Business Checking, Business Interest Checking includes boundless domestic ATM fee reimbursements. Initial 100 transactions each month come free of charge, while any additional transactions carry a nominal fee of $0.50.
Axos Bank further provides a duo of business savings accounts, a business money market account, a nonprofit money market account, and business CDs. A collaboration with Celero Merchant Solutions has been established to fulfill merchant service needs.
7. Bluevine Business Checking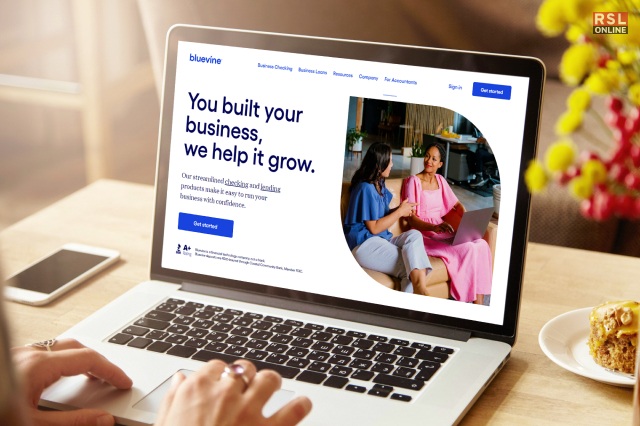 Established in 2013, Bluevine is an online banking platform presenting a business checking account with abundant advantages and minimal fees. The Bluevine Business Checking account offers an impressively competitive 2.00% APY on balances reaching $250,000, while balances exceeding this limit do not accrue interest.
In order to avail of the 2.00% APY, meeting a monthly expenditure of $500 through your Bluevine Business Debit Mastercard or receiving $2,500 per month in customer payments via ACH, wire transfer, mobile check deposit, or direct merchant payment processing into your Bluevine Business Checking account is required.
Notably, there is no obligatory minimum deposit, no monthly service fee, and no demand for a minimum balance. Access to 37,000+ MoneyPass ATMs nationwide incurs no ATM fees. Additionally, Bluevine refrains from imposing non-sufficient funds fees, and two complimentary checkbooks are provided for those who utilize paper checks.
The Bluevine Business Checking account is equipped with a Mastercard business debit card. Entrepreneurs enjoy unrestricted transaction allowances for settling vendor payments and bills through ACH transfers, wires, or checks. Facilitating fund transfers across accounts and scheduling both one-time and recurring payments is seamless.
The Bluevine mobile app grants round-the-clock access to your banking interface. Should assistance be required, an online resource center and accessible customer service via phone or email are available. Bluevine extends its services to encompass business lines of credit, catering to eligible customers.
For small business proprietors seeking to make cash deposits, Bluevine collaborates with Green Dot to facilitate such deposits for a fee, utilizing over 90,000 U.S. retail locations. It's worth noting that Bluevine operates as a financial technology company, distinct from a traditional bank. The safety of deposits is assured through FDIC insurance under Coastal Community Bank.
Wrapping It Up!
Business bank accounts often offer services such as check writing, online banking, merchant services, and higher transaction limits compared to personal accounts. They are essential tools for managing a business's financial operations and ensuring proper financial management and reporting.
In case you were searching for the best business bank accounts you need to have and why you should get one, I hope that this article has been of help to you. If there are any other queries related to the same, please let me know. All you need to do is scroll down until you reach the page's bottom. Then leave your comments and queries in the box below. And I will be there to answer them all for you!
Read Also: