When a marriage is ended through the means of a divorce, the process can be complex and drawn out. A solicitor will help you navigate the trials and tribulations and ensure that your best interests are represented throughout the entire procedure. It is almost unheard of to not seek legal representation for this major life event, and here are five reasons why.
Key Statistics On Divorce
Let us look at some of the reasons for the increasing divorce rate.
According to the 2021 statistics, one finds out that a total of around 689308 divorces took place in the United States. Now that year, the total number of marriages that occurred is 1985072. Simply breaking it up, the divorce rate is 6 per 1000 people. 
Apparently, these statistics may look normal, but if you go to the end of it, you will clearly understand that there is much to worry about. 
Ground For Divorce
There is nothing more painful than breaking the relationship apart. Every relation has its own equation, permutation, and combinations. But when bitterness seeps into the relationship, it blasts the bridge between the two souls. But why are divorce rates increasing with time? Well, some factors propel the increase of divorce rates in different countries. The common reason for divorce include:
Adultery
The husband or wife has an illicit sexual relationship with someone else. 
Unreasonable Behavior
Even unreasonable behavior like drug abuse, physical abuse, refusal to pay for the housekeeping, drunkenness, and others cause a rift in relation with the husband.
Living Apart For Two Years
Here the wife and the husbands live apart for more than two years. Finally, they mutually agreed to remain separate throughout the years. 
When studies on the reasons are carried out in the high divorce rates cases, it is observed that the common reasons for divorce in these countries are attributed to lack of commitment, Irreconcilable differences, marrying too young, financial hardships, domestic violence, and substance abuse. 
The Reason You Need The Help of A Divorce Solicitor
Understanding the divorce proceedings is quite a  different aspect. You might have heard about legal professionals (solicitors). They have vast knowledge and experience to help you out. Therefore, you need to know precisely the exact reasons you need to hire them, especially for divorce cases. 
Experience And Understanding
A solicitor brings experience and understanding to your side when their services are commissioned. A divorce is one of those times in life when you need as much help as you can get to facilitate an easier transition into the next stage of existence.
There will be all types of legal jargon to sift through and lots of documents to sign, and a solicitor is a highly protective factor in all of that. They will help you get to know whichever term is being thrown in your direction and support you to sign things with full consent and awareness.
To Sort Out Child Arrangements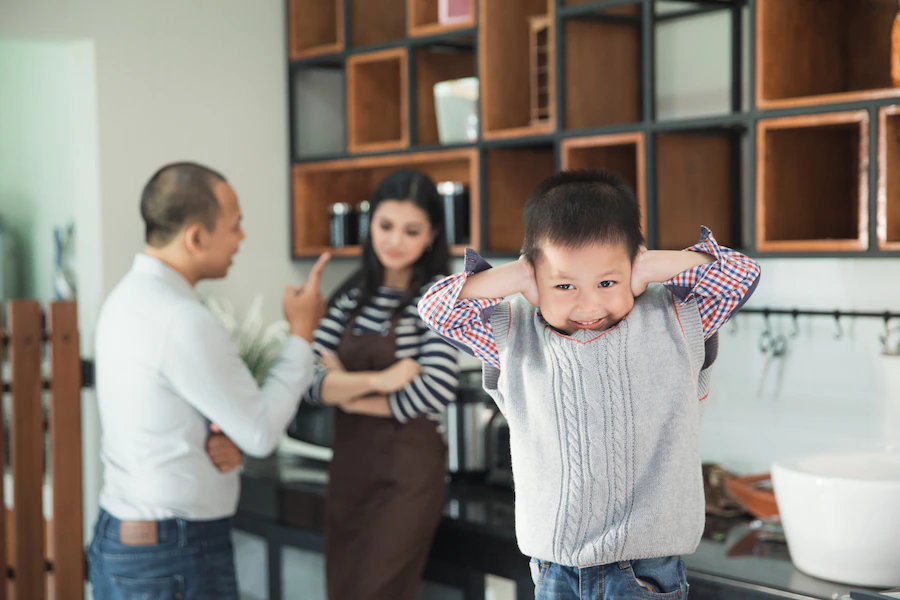 When children are involved, the whole thing completely shifts. It becomes that much more emotional and there is a pressing need to get the job done fast so that the children are well protected. There will be a whole manner of topics to discuss from what is going to happen with custody to which parent will take the lead and when.
These things must be formalised and put into writing, and a team with a specific experience like this firm of Solicitors in Dungannon, Co.Tyrone can help you determine what the best course of action is moving forward.
Reducing Stress
One of the most vital roles that experienced solicitors play is reducing the stress of their clients.
When two partners move towards the rough terrains in life, the vehicle of relation may derail. Different statistical observations opine that the stress levels of the individual have increased due to the divorce. Let figures tell you better. 
According to a survey, it is observed that male employees are more likely to be affected by stress. Around 93% of the respondents say the divorce has robbed them of their ability to work. On the other hand, around 74% of the female employees think the same. Hence you can well understand the fact that the effects of divorce are drastic. 
Divorce is one of the most stressful experiences that a person can live through. Anything comforting and relieving during these tense times should be welcomed with open arms. Solicitor advice is there to ensure that you don't make any mistakes and that your agenda is always on the table throughout every conversation and deliberation.
To Keep Things Moving
Sometimes, divorce talks can come to a grinding halt. While this is not the end of the world, it can be a major frustration when one side just wants to finalise the documents and start moving on. Your legal support team will help keep things moving so that every twist and turn is navigated successfully and the things that may hold up the endpoint, are professionally addressed and resolved.
Besides guarding your interest (by fighting your case), the legal experts offer insight on how to keep things moving after the breakdown of relationship status. They can psychologically motivate you and help you come back to a state of normalcy. 
To Avoid Court
Sometimes it comes to pass that an agreement cannot be made during the negotiation stages and a divorce matter goes before a judge. This only tends to happen when one partner defends the divorce. This is obviously a costly expense and the least ideal outcome.
A solicitor will do everything in their power and use all of their legal knowledge to stop this from happening so that you are not dragging out the proceedings longer than they need to go on.
Conclusion
Solicitors play a key role in any divorce. They are there to support and provide legal expertise so that things are done legally, fairly, and respectfully. It is so easy to get caught up in the emotional side of things, so professional support exists to ensure things happen in the way they are supposed to.
Read Also: