Hey there, fellow Disney enthusiasts! If you're anything like me, the mere mention of Disneyland tickets sends a surge of excitement through your veins. The anticipation of strolling down Main Street, USA, catching glimpses of Cinderella Castle, and embarking on thrilling adventures with your favorite characters—it's all part of the Disney magic we cherish.
In this blog, I'm your trusty guide to all things Disneyland tickets. Whether you're a seasoned park-goer or a first-timer, we're about to dive into a world where dreams come true and pixie dust sparkles in the air.
Picture this: You're planning the ultimate Disney getaway, and the first step is securing those precious tickets. But hold on, there's more to it than just clicking "buy." We'll unravel the secrets of theme park reservations, explore the fantastic add-ons like Park Hopper and Disney Genie+, and decode the fine print of ticket terms and conditions.
But wait, there's even more to discover! How to snag those sought-after reservations, the best time to book, and what to do if your plans change—yes, we've got it all covered.
So, buckle up, fellow Disney adventurers! We're about to embark on a journey through the enchanting world of Disneyland tickets, where every detail matters and every moment is a chance to create memories that will last a lifetime. Ready to join me? Let's sprinkle some pixie dust and make your Disney dreams a reality!
How Much Are Disneyland Tickets?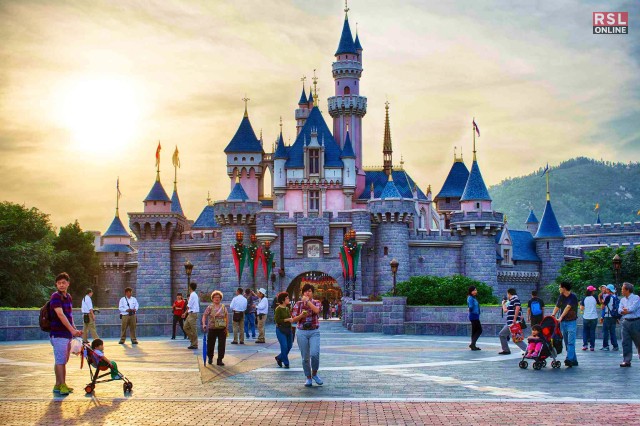 The cost of Disneyland tickets can vary depending on several factors, including the type of ticket (single-day, multi-day, park hopper, etc.), the age of the guest (adult or child), and whether you're visiting Disneyland Resort in California or Walt Disney World in Florida. So, here's a general price range:
1. Disneyland Resort (California):
Single-day tickets: Typically start at around $104 for adults and $98 for children (ages 3-9).
Multi-day tickets: Prices vary based on the number of days and whether you choose park hopper options.
2. Walt Disney World (Florida):
Single-day tickets: Prices can vary by park and date but generally start around $109 for adults and $103 for children.
Multi-day tickets: Prices vary based on the number of days and whether you choose park hopper options.
Note: These prices are subject to change, and Disney often offers seasonal promotions and discounts. It's advisable to check the official Disneyland or Walt Disney World websites for the most up-to-date pricing information and any special offers that may be available at the time of your visit.
Are Disneyland Tickets Refundable?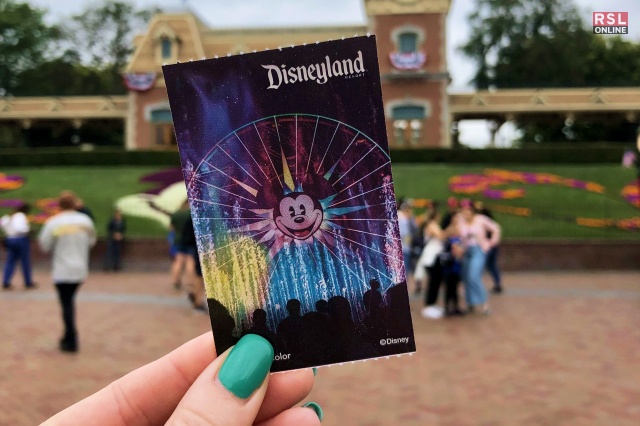 Alright, so when it comes to Disneyland tickets, there are a few important things to keep in mind. And the most important one is that your tickets and any cool extras like the Park Hopper or Disney Genie+ are nonrefundable and non-transferable. This means that no matter what emergencies you might be facing, you can't turn them into cash.
Just remember, one ticket equals one person. And hey, all the prices are in US dollars. And one more thing, your ticket order isn't official until you've got that all-important confirmation number. Got it? Good!
How To Get Your Disneyland Tickets?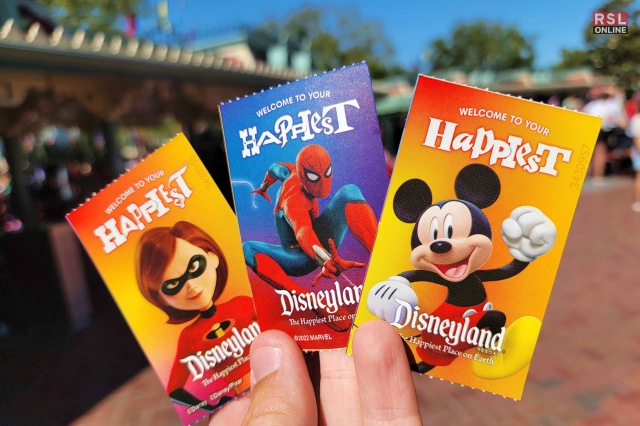 You have decided that you will go and have a dreamy vacation with your family or friends at Disneyland— GREAT! But, there is one question that might be bothering you! "How can I get my Disneyland ticket?"
I have you covered if that is what you are searching for!
You can get your Disneyland tickets through several methods. Some of them are as follows:
1. Official Disney Website: The most common and recommended way to purchase tickets is through the official Disneyland or Walt Disney World website. Visit their website, select the type of ticket you want, choose the number of days and options, and complete the purchase online.
2. Disneyland Resort or Park: You can purchase tickets in person at the Disneyland Resort or park ticket booths, although this method might have limitations, especially during busy seasons.
3. Authorized Ticket Resellers: Disney has authorized ticket resellers, such as travel agencies and online platforms. Ensure you purchase from reputable resellers to avoid scams.
4. Vacation Packages: You can also book vacation packages that include both tickets and accommodations through Disney's official website or authorized travel agencies.
5. Annual Passes: If you plan to visit Disneyland frequently, consider purchasing an annual pass, which can provide cost savings and additional benefits.
Before purchasing tickets, make sure to check for any special offers, discounts, or promotions that may be available on the official Disney website or through authorized channels. Additionally, it's essential to review the terms and conditions, including the validity period and any restrictions associated with the tickets you choose.
When Is The Best Time To Book Your Disneyland Tickets?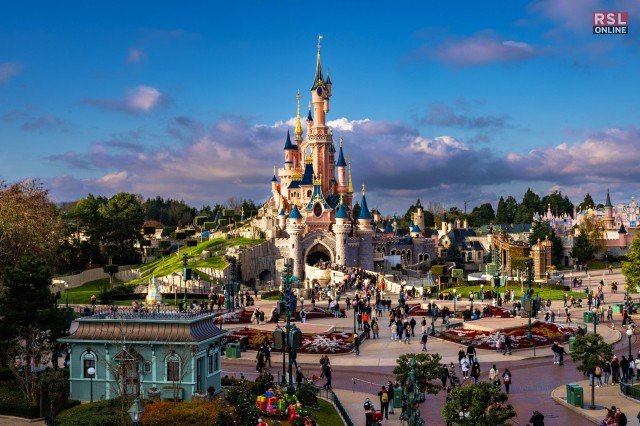 The best time to book your Disneyland tickets depends on a few factors, including your travel plans and preferences. Here are some considerations to help you decide when to book:
1. Season And Crowd Levels: Disneyland Resort tends to be busiest during peak seasons, such as holidays and summer vacation. If you want to avoid crowds and potentially get better deals, consider visiting during off-peak or shoulder seasons. Booking tickets for these times in advance can be more flexible.
2. Special Offers: Keep an eye on the official Disneyland website for special offers and promotions. Disney occasionally offers discounts or added benefits for booking tickets during specific periods. Booking during these promotional periods can be a cost-effective choice.
3. Advance Planning: If you have specific dates in mind for your Disneyland visit, especially during peak times, it's advisable to book your tickets as early as possible. This ensures you secure admission and potentially better pricing.
4. Flexible Dates: If your travel plans are flexible, you can sometimes find better deals by booking tickets for weekdays or non-holiday periods when prices may be lower.
5. Annual Passes: If you plan to visit Disneyland multiple times within a year, consider purchasing an annual pass. It may provide better value than buying individual tickets each time.
6. Check For Blockout Dates: If you're considering an annual pass, check for any blockout dates when your pass may not be valid, as this can affect your decision on when to book tickets.
Ultimately, the best time to book your Disneyland tickets depends on your priorities, budget, and flexibility. It's a good idea to do some research, monitor the official website for promotions, and plan your visit based on your preferences and circumstances.
Can You Book Your Disneyland Tickets In Advance?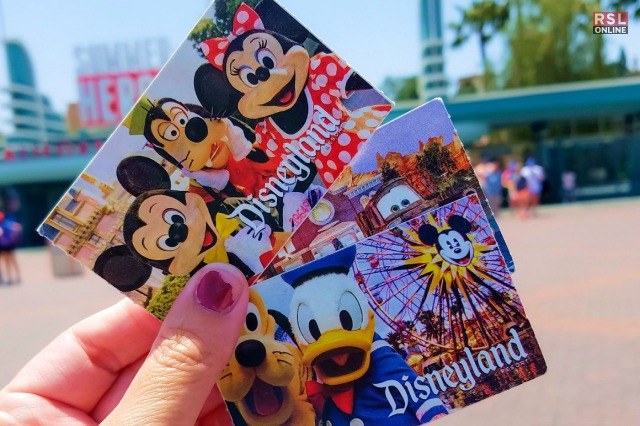 Yes, you can absolutely book your tickets for Disneyland in advance. In fact, it's often recommended to do so, especially if you have specific travel dates in mind or if you want to secure your admission during busy seasons. Here's how you can book your Disneyland tickets in advance:
1. Official Disneyland Website: The official Disneyland or Walt Disney World website allows you to purchase tickets online. You can choose the type of ticket, the number of days, any additional options (such as park hopper), and complete the booking process.
2. Authorized Ticket Resellers: Disney has authorized ticket resellers, including travel agencies and online platforms. You can purchase tickets through these resellers, ensuring they are reputable and legitimate.
3. Vacation Packages: If you're planning a complete vacation that includes accommodations, you can book vacation packages through the official Disney website or authorized travel agencies. These packages often include tickets as part of the package.
Booking your tickets in advance not only guarantees your admission but can also provide you with the flexibility to plan your trip, make dining reservations, and access other Disney services before your visit. Additionally, it's advisable to check for any special offers or promotions that may be available when booking in advance, as Disney occasionally provides discounts or added benefits for doing so.
What About The Add-Ons To The Disneyland Tickets?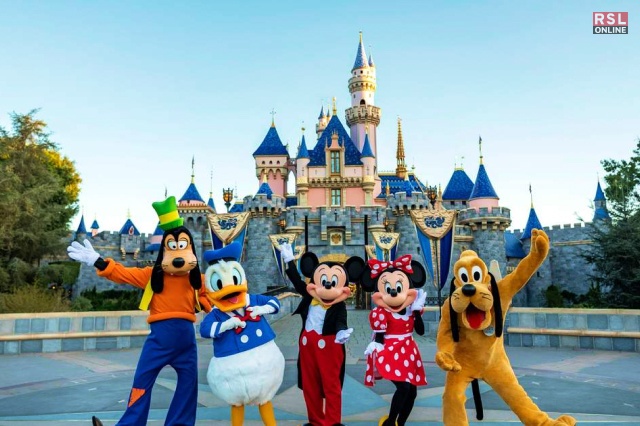 Disneyland offers several add-ons or enhancements that you can consider when purchasing tickets to enhance your park experience. Here are some common add-ons you might encounter:
1. Park Hopper Option:
This add-on allows you to visit both Disneyland Park and Disney California Adventure Park on the same day. It provides flexibility and the opportunity to experience a wider range of attractions.
2. MaxPass:
MaxPass is a digital system that allows you to make Disney FASTPASS selections from your mobile device. It can save you time waiting in lines for popular rides and includes unlimited downloads of your Disney PhotoPass photos for the day.
3. Disney Genie+:
Disney Genie+ is a newer system that replaces MaxPass at Disneyland Resort. It offers the ability to make Lightning Lane reservations for select attractions, similar to FASTPASS, for a fee. The Genie+ service is available for purchase in addition to your ticket.
4. Character Dining:
You can book character dining experiences in the park or at Disney Resort hotels for an extra cost. These meals allow you to meet Disney characters while enjoying a meal.
5. VIP Tours:
Disneyland offers VIP guided tours that provide personalized experiences and access to attractions, shows, and dining. These tours are an add-on and come at an additional cost.
6. Parking:
If you're driving to the park, you'll need to pay for parking. You can choose standard parking or preferred parking for a higher fee.
7. Dining Plans:
While not exactly an add-on to your ticket, you can purchase dining plans or prepaid meal vouchers to simplify your dining experiences within the park.
The availability and pricing of these add-ons can vary, so it's a good idea to check the official Disneyland website or contact Disney directly for the most up-to-date information and to see which options align with your preferences and budget. Keep in mind that some add-ons, like MaxPass or Disney Genie+, may change over time as Disney continues to innovate and improve its guest services.
Booking Disneyland Tickets: Things You Need To Know!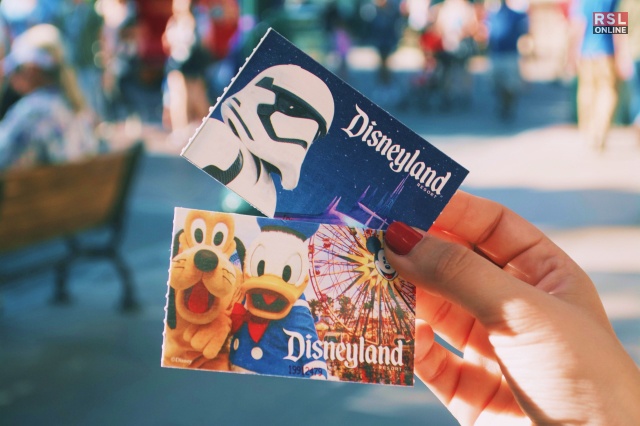 When planning your magical trip to Disneyland, it's crucial to understand the ins and outs of ticket booking. Let's delve into the details and get you prepared for an enchanting adventure.
Theme Park Reservation & Valid Admission
Before you step into the world of Disney, remember that a theme park reservation is a must, in addition to a valid admission ticket for the same park on the same day. Here are the key points to keep in mind:
Park reservations are limited, and availability can change.
They are subject to public health orders, closures, and restrictions.
Be prepared for potential changes or cancellations.
Park reservations aren't transferable or guaranteed for specific dates.
Some holidays might have limited availability for reservations.
Admission to the park is not guaranteed.
Ticket Terms & Conditions
Understanding the terms and conditions associated with your Disneyland ticket is crucial. Let's break down what you need to know:
Tickets can't be sold, bartered, or exchanged for goods or services.
Each ticket, along with its applicable park reservation, admits one guest.
Tickets are non-transferable and must be used by the same person on all days.
Keep your valid photo ID, ticket, and theme park reservation handy for reentry.
Disney is not responsible for lost or stolen tickets or property.
Park offerings can be modified or limited, and they're subject to various factors.
No refunds are given for changes or cancellations.
Read More: Legoland Sea Life: Fun Things To Do In SEA LIFE Malaysia
Special Events & Unused Tickets
Now, let's explore special events and what happens with unused tickets:
Tickets may not be valid for special or premium events.
Unused, expired Disneyland Resort Theme Park tickets (except special event tickets) can be applied towards a new Theme Park ticket.
The amount paid for a ticket cannot be redeemed for cash.
No credit or refunds for the non-use of any portion of a ticket's entitlements.
Changes, Cancellations, & Shipping
Stay informed about changes and ticket delivery:
Ticket features and entitlements can change without notice.
Some restrictions may apply to ticket shipping.
Title to the tickets passes upon delivery in Anaheim, California.
Additional charges apply for delivery methods and international orders.
Disney reserves the right to cancel ticket sales.
Ticket Usage & Expiration
Know how to make the most of your tickets:
1-day tickets must be used by the dates specified.
Multi-day tickets must be used within 13 days after the first use or by the expiration date, whichever comes first.
Unused, expired tickets can be applied to new tickets, subject to certain conditions.
Disney Genie+ Service
If you're considering Disney Genie+, here's what you need to know:
It's non-refundable, non-transferable, and subject to change.
Availability and experiences may vary, and entrance is not guaranteed.
Review attraction restrictions and advisories before purchase.
Wait times are estimates, and accuracy can vary.
Guests can make selections upon theme park entry.
Valid admission and theme park reservations are required.
Each selection allows one guest to use the Lightning Lane entrance.
All Disney Genie+ entitlements expire at the end of the day.
Other Rules And Restrictions
Lastly, be aware of additional rules and restrictions:
Disney Genie+ entitlements and selections may not be transferred or sold.
Price, terms, features, and entitlements can change without notice.
Products and services are intended for use in the U.S. only.
Bottom Line: Plan Your Disneyland Adventure with Confidence
Now that you're well-versed in the intricacies of booking Disneyland tickets and understanding the associated terms, you can embark on your magical journey with confidence. Make your reservations, choose your experiences wisely, and get ready to create enchanting memories at the Happiest Place on Earth.
In case you want to know about Disneyland tickets and other things related to the same, I hope that this blog has been of help to you. If there are any other queries related to the same, feel free to let me know. All that you need to do is scroll down till you reach the bottom of the page, Then leave your comments and queries in the box below. And I will be there to answer them all for you!
Read Also: