Calling all shopaholics who can't get enough of that particular favorite and begs for it. Stop resisting the numerous activities available in Johor Bahru. You have even more reasons and options to go shopping in Johor Bahru now!
It is the capital of the Malaysian state of Johor and is easily accessible via the Johor-Singapore Causeway. In addition, it is known worldwide as Johor Bahru (JB). It has a unique and extensive array of retail complexes. These market-leading malls are massive and serve a diverse range of shoppers.
Checkout 4 Best Largest Shopping Mall Near Legoland Malaysia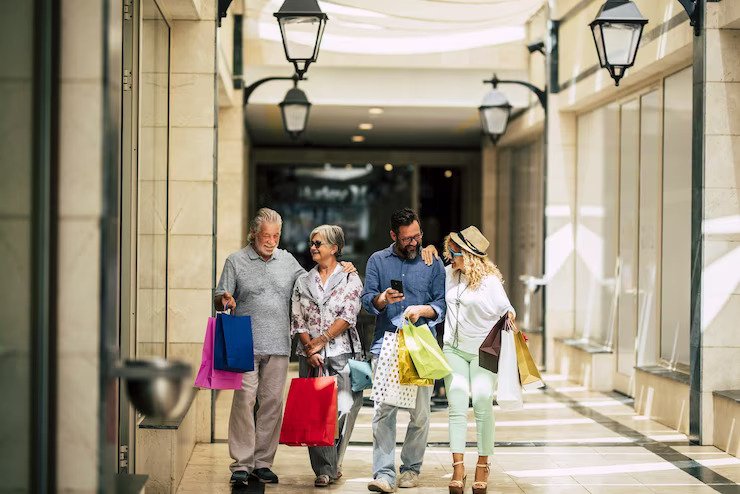 Here is a list of 4 shopping centers around Legoland Malaysia. Get out your credit card and have fun!
1. Johor Premium Outlets
Johor Premium Outlets, often known as JPO, is a famous shopping mall in Johor Bahru, Malaysia. This is also the first luxury brand outlet in Southeast Asia. Johor Premium Outlet is around 15 minutes away from Legoland Malaysia. It has long been a favorite shopping destination for Malaysians, Singaporeans, and visitors from around the world.
Johor Premium Outlet has more than 130 branches of various brands, which makes any shopaholic happy. Johor Premium Outlet's outlets are categorized into several categories. Designer clothes and sportswear, accessories and jewelry, luxury leather, and bags are among them.
As a minor suggestion, I suggest everyone go shopping at Johor Premium Outlet on weekends. Because there are more deals and great discounts than usual.
2. KSL City Mall
KSL City Mall is conveniently positioned less than a half-hour drive from Legoland Malaysia. After visiting Legoland, it has been many travelers' first option. This mall stands out in the city because of its size.
KSL City Mall has a wide range of stores to fulfill all of your needs. Restaurants serving delectable cuisine and theatres showing the latest movie are on everyone's must-see list. Visit a hairdresser for a pleasant beauty treatment, or go shopping at the hypermarket. The mall also has a selection of convenience businesses for customers searching for quick and easy shopping.
The Dinosaurs Alive Water Theme Park is also one of the attractions here. It's a lot of fun for both kids and adults. Enjoy exhilarating water slides and lifelike dinosaur statues throughout the park.
For only RM30 for children and RM50 for adults, you can have a day full of fun and adventure. This mall is a fun and exciting place for the entire family.
3. Komtar JBCC
Komtar JBCC Mall is a popular Singaporean destination, with a wide range of health, food, and shopping opportunities. One of the notable advantages of Komtar JBCC Mall is its proximity to JB Sentral and City Square Mall. These shopping malls are within walking distance. Legoland Malaysia is about 22 kilometers away!
In addition, Komtar JBCC Mall has a variety of quality retailers, including cosmetics and homeware. Pandora, Fossil, Brand Outlet, and other mid to high-end brands are available to accommodate a variety of interests and preferences. Shopaholics will like the variety of alternatives available here.
After a shopping frenzy, take a breather and refuel at the mall's convenience store. Before proceeding with the day's activities, refuel with food or drink. The mall's convenient store variety ensures that you can take a minute to relax and rejuvenate. After a fun day visiting Legoland Malaysia, Komtar JBCC Mall is a terrific place to visit.
4. Paradigm Mall JB
With over 600 retailers spread across six stories, Paradigm Mall JB is a well-known regional shopping attraction. It has swiftly become a new landmark in JB's shopping scene, with its sophisticated and stylish design and contemporary serviced flats. Major attractions such as Legoland Malaysia and Iskandar Puteri (Nusajaya) are about a 20-minute drive away. As such, it's a popular choice for locals and tourists alike.
With over 20,000 square feet, Paradigm Mall JB has the largest ice rink in Johor. It also includes the largest indoor rock pavilion in the region, offering thrill seekers an exciting experience. Can't get enough of Legoland Malaysia? This is the finest option for you!
Paradigm Mall JB is Johor's top shopping center, with a wide range of shops, restaurants, and entertainment opportunities. Its convenient location, excellent amenities, and distinctive retail concept make it a must-see for both locals and visitors.
The four major shopping malls near Legoland Malaysia provide plenty of options for shoppers. These shopping centers have a diverse selection of stores, restaurants, and entertainment opportunities. What should you do after visiting Legoland Malaysia? One of the malls here will undoubtedly satisfy you.
SGMYTRIPS is the taxi industry's best leader. For individuals who do not have transportation to Legoland Malaysia, they provide a private car Singapore to Legoland service. They have more than 80 luxury cars for seven persons traveling between Singapore and Malaysia every day with professional drivers.
They can make sure that your private car from Singapore to JB (Johor Bahru) is a comfortable journey. Without taking a bus or Singapore/Malaysia customs. You don't have to get in and out of the car, and no need to deal with bulky luggage. Just enjoy your wonderful trip in a good mood with SGMYTRIPS!
Read Also: