Top 7 Tips For Shopping Abroad

Travel is a unique and priceless experience because you create lasting memories and rare encounters not experienced at home. Abroad, you also can encounter unique things which you cannot buy at home. One of the best things about traveling abroad is shopping. When you shop for special items abroad, the things you buy add a worldly touch to your home and wardrobe collection.
Shopping abroad is a novelty, but it is an experience that has its own pitfalls. Mastering the art of shopping abroad requires plenty of research and honing your own smarts. Haggling is a common practice when shopping abroad; it is also another skill you need to improve to get a more optimal shopping experience and better deals.
Here Are 7 Tips For Shopping Abroad!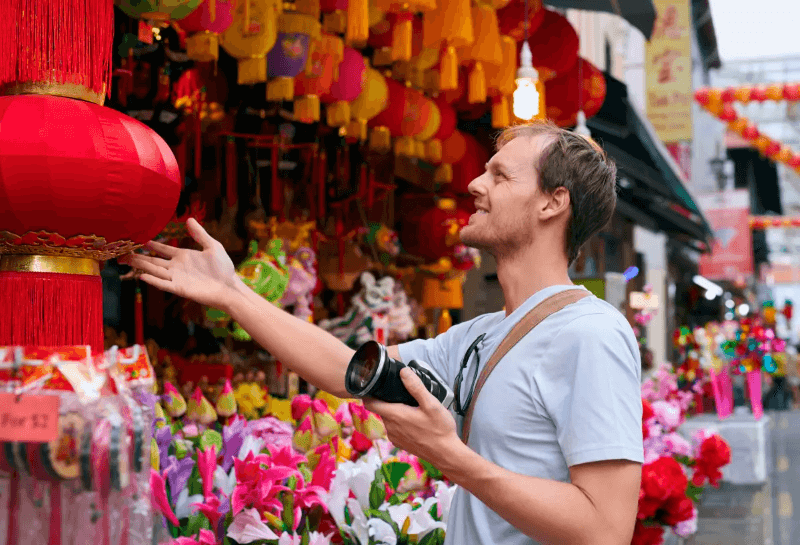 1. Carry 2 credit cards and cash
When you're abroad, you'll need at least 2 forms of payment. Most methods of payment that are accepted abroad are cash, credit card, and for some, wire transfer. It can also depend on the location where you are shopping.
For example, flea markets typically and traditionally require cash payment. Since some places prefer cash, you also may need on-hand cash. Some countries may be dangerous and prone to theft, so please be careful.
2. Make sure you have the means to bring your goods home
The first step in assuring that you can bring the goods you want from your shopping trip abroad is to note the items you want to score from your trip. Note what kind of finds you are into and what the specialty items of the countries you visit are.
For example, suppose you are in Japan. In that case, you may want to buy anime merchandise and kawaii goods, as Japan's kawaii industry has a long history. Japan is also the home of Nendoroid, special merchandise that features a franchise character in a tiny figurine form.
Some purchases can be heavy; it's tricky to bring those home. Another factor to consider as well is your financial capacity. Shipping heavier objects are pricey, and in addition, international shipping can be expensive.
3. Do your research
Looking online may be an excellent place to start, but no one knows a place like the back of their hand the way locals do. You can ask locals for the best sites to shop around the area. You can also narrow down what kinds of stuff you want to buy from the country and make your shopping list early.
Train your eye to discern quality, industry-standard, and price for the item. It will prevent you from being scammed and getting bad deals. A common and surefire way to verify is that if the deal is too good to be true, it probably is.
If you are second-guessing yourself regarding the authenticity and legitimacy of an item and its price, you can also consult locals. You can talk to the local concierge at your hotel; they may be able to direct you to reputable shops and stores.
Once you're inside a shopping space, take a good look around the area to familiarize yourself with the goods, services, and prices. When you're with a tour guide, prices will probably be higher as a percentage of the price will be a commission to your tour guide. If you want to save, you may be able to do it if you hunt for the item on your own.
You May Also Check: Why you need to enable Instagram Shopping and how you can add it (in 5 steps)
4. Know the rules of the market
Etiquette and rules differ from place to place, and countries also have customs you may have to observe. Knowing the local market rules makes it easier for you to navigate the local street markets.
By knowing the local market rules, you'll be more prepared to go on your hunt for your coveted item. This will ensure efficiency on your part, too. If possible, go get an eco-travel shopping bag for more accessible luggage.
5. Be polite
Please treat the vendors and your fellow customers with respect – this also means being patient in line. Don't overly impose. If the vendor gives you a lousy sample item, you can be gentle but firm when you call them out. If you can, learning the local language can give you an edge in navigating the shopping space and talking to local vendors alike.
6. Support local artisans
There are plenty of benefits to why you should support local artisans. For one, it'll lower your carbon footprint. Moreover, purchasing from local artisans guarantees a level of quality control alongside talent around the item's production. Some items may be expensive, but the payoff is satisfying. Commissioning a local artisan is a more ethical alternative to buying items usually produced in bulk by problematic industries.
In addition, buying directly from artisans can help boost the local economy and region. As a result, this promotes sustainable travel and responsible tourism. The payment you may give to the artist might go a long way to helping them!
7. Learn about duty-free exceptions
Duty-free exceptions refer to the total value of merchandise you may bring back to your country without paying duty. You can travel to the US with $800 and not pay.
Many exceptions apply, so it's best to research it to use it when you purchase items for yourself and for your loved ones at home.
Read Also:
Arnab Dey
Arnab is a passionate blogger. He shares sentient blogs on topics like current affairs, business, lifestyle, health, etc. If you want to read refulgent blogs so please follow RSL Online.