Are you ready to take your basketball team's skills to the next level? In this article, I'll introduce you to a series of engaging and effective passing drills for basketball. These drills are not only fun but also a great way to enhance your team's precision and teamwork on the court.
Whether you're a coach or a player looking to improve your skills, these exercises will help you become a more formidable force on the basketball court. Let's dive into the world of passing drills and discover how they can elevate your game!
Basketball Passing Relay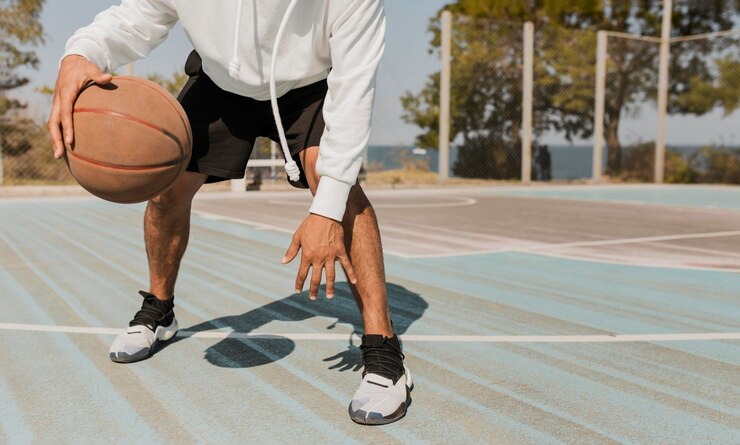 This fun drill is perfect for kids and adults alike. It focuses on ball movement and teamwork. Create a circle of players and pass the ball around in a sequence.
The catch is you have to pass it to the player on your left without dropping it. This exercise not only sharpens passing skills but also enhances communication and anticipation.
Triangle Passing Drill
The Triangle Passing Drill is a great way to simulate game-like passing situations. It not only enhances passing skills but also helps players learn how to position themselves effectively to receive a pass.
Arrange three players in a triangle formation, with each player at one corner of the triangle. One player starts with the ball and passes it to a teammate.
The receiving player, after catching the ball, must quickly pass it to the third player in the triangle. This passing pattern continues in a rotation.
Ball Movement Challenge
To level up your passing skills, try the ball movement challenge. Set up cones or markers on the court and practice passing the ball through them.
You can use bounce passes, chest passes, or even no-look passes. This drill sharpens your precision and helps you adapt to different game situations.
As you continue to refine your passing skills through this drill, you might also consider exploring the rich history of the game to gain insights that can enhance your understanding of basketball's evolution. You can view basketball exhibits here or explore the web for a unique perspective on the sport's journey.
Passing Drills For Kids: Dribble And Dish
For young players, the "Dribble and Dish" drill is a fantastic way to introduce passing. Players take turns dribbling the ball towards the hoop and then dishing it to a teammate. This exercise combines dribbling and passing skills, making it a valuable addition to any kids' basketball practice.
The Blindfolded Pass
Add an element of challenge and excitement to your training with the blindfolded pass drill. Blindfold one player and have them rely on their instincts and communication to pass the ball accurately. This unique exercise not only enhances passing skills but also fosters trust and teamwork among teammates.
The Power of Passing Drills for Basketball
These passing drills for basketball are designed to improve your team's passing skills, promote teamwork, and add an element of fun to your training sessions. Remember, passing is a critical aspect of the game, and mastering it can significantly impact your team's performance on the court.
So, go ahead and try these drills to unlock your team's full potential. Elevate your game, enhance your precision, and become a more formidable force in the world of basketball!
Seeking motivation and new viewpoints? Delve into a treasure trove of valuable insights on our blog. Embark on your exploration now!