One should be very careful when looking for a hard money lender in Texas!
You must understand that these are not loans you are lending from a bank.
Banks are a credible source, we all know that, but hard money lenders are someone who has to prove their credibility.
Or else you can be standing on a few thousand bucks loss.
Not a very flattering picture, right?
When you are picking a hard money lender in Texas, ensure that your first pick is the correct one.
Texas has been very big on real estate in the last few years, and everyone needs these loans to get their business started.
Read more to find out about the best hard money lenders in Texas.
Top Money Lenders In Texas:
Money lenders in Texas vary depending on the type of loan you are looking for. Hence, shopping around to get the best deal is important.
Unfortunately, moving forward with the first money lender you find in Texas might stop you from getting the best money lender for your needs.
To help you find the best money lender in Texas for your situation.
1. New American Funding
New American Funding offers a variety of loan options to homebuyers and homeowners. This company was founded in 2003, and since then, it has helped thousands of homeowners to get their dream homes. To date, they have originated $58 million in mortgages.
2. HouseMax Funding
HouseMax Funding is a reputable company offering its services for many years. Moreover, they are members of the American Association Of Private Lenders.
Hence, you can rest assured about their credibility. HouseMax funding is mostly popular for short-term loans to real estate investors.
3. Caliber Home Loans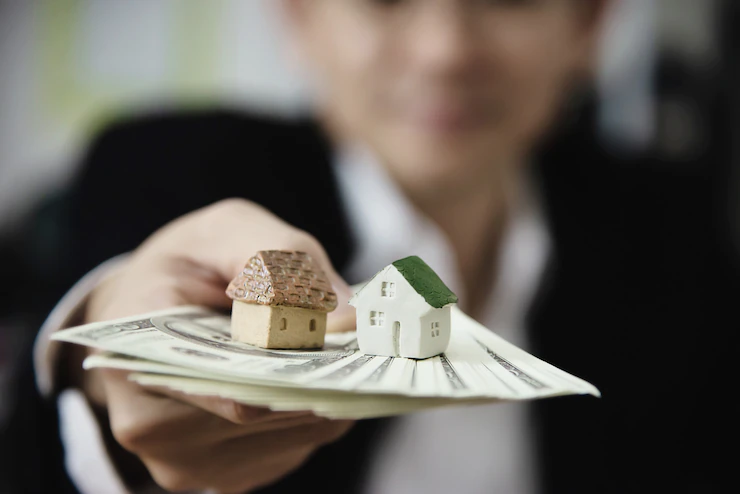 Caliber home loans are popular nationwide for their variety of home loan services. They were established in 2008, and since then, they have focused on offering home lending products.
The offering home loans include –
Adjustable rates.
Federal housing administration.
Refinancing.
Related Resource: Home Loan Documentation: What Do I Need to Apply for a Home Loan?
4. AmeriSave
AmeriSave is an online lender in Texas. They have been in the business since 2002. When it was launched in the market, it was one of its kind and the only offsite money lender.
According to the company itself, they have financed more than 390,000 houses since it began.
5. Veteran United Home Loans
Veteran United Home Loans offers its services in all the states, including D.C. However, they mostly specialize in the Department Of Veteran Affairs Loans. Since its establishment in 2002, it has generated the largest number of VA purchase loans every year.
6. Clear Lending
Clear lending is popular among first-time home buyers. They are popular with their services because they offer low-interest rates and no repayments penalties.
7. Boom Ban Funding
Although the company's name sounds funny, they take their job seriously. They offer hard money loans to people in 27 different states.
Their services cover –
Long-term rental loans.
Fix and flip loans.
New development loans.
Refinancing.
Offering low loan-to-value with competitive interest rates.
8. Blink Lending
Today, the whole process of getting a loan can be too tiring. Seeing how people suffered to get home loans, Blink Lending was established.
By its name, you can understand what it does. It offers people quick, easy, and accessible home loans.
Frequently Asked Questions:
Hard money rental loans can still be a matter of doubt for many. You are not getting them from a government source or a bank.
This is why there is not such a thing as too much research.
Our article hasn't ended, and we have scoured the internet and gotten some of the frequently asked questions.
Here are the most appropriate answers for it.
1. Do DTI Matter For The People When You Availing Hard Loan From Texas Lenders?
Ans. DTI is Debt to income, which is a very common element that most bank loan owners check.
Let us be clear about one thing.
Hard loan earners do not care about your credit card worthiness. However, since they are still lending you money, they will want to know your DTI and get some of the other collateral, which they will keep to themselves.
2. What Are The Different Requirements Of Oh Hard Money Loans?
Ans. Some requirements are not much different than bank loan givers.
All they want is a stable income that can assure that you can pay for the down payment and proper collateral under your name, which they can keep as a mortgage.
3. Do Hard Money Loans Show Up On Credit Reports?
Ans. Since this is a much more informal way of earning money, it will not appear in your credit reports.
However, there are ways in which they can show up in your credit record. Thus, you should discuss these terms and conditions with your lender.
They wouldn't make much difference as long as you pay them back.
Read Also: