Phoenix Platform | Empowering Social Enterprises With Reliable Solutions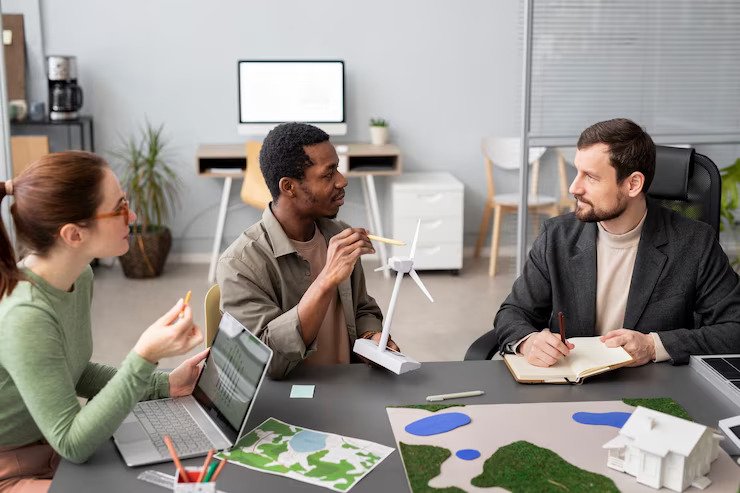 Platform Phoenix is a user-friendly platform that offers solutions for optimizing social curation projects.
With its comprehensive features and intuitive design, Platform Phoenix can assist businesses of all sizes to improve their productivity and efficiency. It provides a centralized hub for organizations to organize their work, collaborate with their teams, and streamline their operations.
The platform is equipped with cutting-edge technology and is run by an experienced team. Platform Phoenix is a viable option for companies seeking a reliable and simplified solution for their social curation needs.
Whether you are a small startup or a large enterprise, Platform Phoenix offers tools and resources to help you succeed. The platform's user-friendly design and innovative features make it easy for businesses to manage their data and automate their tasks. Moreover, the company's experienced professionals support their clients, ensuring they get the most out of the platform.
In short, Platform Phoenix is an exceptional company offering reliable social business solutions. By leveraging the platform's intuitive design and comprehensive features, businesses can streamline their operations, increase their productivity, and achieve their desired outcomes.
What Does Platform Phoenix Offer To Developers?
Phoenix Company offers a range of unique and revolutionary technical solutions designed to help developers create various websites with a wide range of tasks.
These solutions are specifically designed to improve the performance and efficiency of websites while also making it easier for developers to manage their projects.
Semantic HTML Code
Semantic HTML code is one of the solutions offered by Phoenix Company. With this code, developers can easily change the look of their projects using a cascading style. This solution allows faster loading times, easier site updates, higher availability, and better search engine placement.
Module System
The module system is another solution that Phoenix Company provides. This logical system structure allows developers to customize each module for a specific project task, providing a better service. This solution makes it easy for developers to manage their projects and ensure they deliver the best possible results.
YII Framework
The YII framework is a fast, secure, and professional PHP framework provided by Phoenix Company. This framework is known for its high performance, quick results, and wireframing capabilities. It is an excellent choice for developers who want to create powerful and efficient websites.
Advanced Industrial Solutions
Phoenix Company provides access to advanced industrial solutions, including Hadoop, Apache Lucene, RabbitMQ, MongoDB, MogileFS, and others. These solutions allow developers to access the latest achievements in the world of technology and incorporate them into their projects.
Multilayered Architecture
The multi-layered architecture provided by Phoenix Company allows developers to add innovative and efficient technologies without changing the entire system. These solutions' horizontal and vertical scalability enables developers to develop robust and fast-growing products without paying a fortune for new servers and downtime while waiting for the system to relaunch.
What Does Platform Phoenix Offer To Investors?
Platform Phoenix provides a range of services to investors looking to build their social business. With its innovative solutions, investors can access a user-friendly platform with excellent results and significant savings.
Module System
Platform Phoenix offers a logical system structure that allows for the customization of each module, providing a better platform performance. The modules of Phoenix are designed for specific project tasks, which ensures optimal performance and efficiency.
Horizontal and Vertical Scalability  
Phoenix uses powerful machines that allow you to bring significant results and save you money. With horizontal and vertical scalability, investors can scale their projects quickly without disrupting operations.
Configuration System
Platform Phoenix offers an advanced configuration system that enables investors to launch various projects. The system is designed to be user-friendly, allowing for easy configuration and launch of social business projects.
Industrial Solutions
Investors can access the latest technological achievements with Platform Phoenix's industrial solutions, including Hadoop, Apache Lucene, RabbitMQ, MongoDB, MogileFS, and others. These solutions are designed to improve the productivity and efficiency of social business projects.
Social and Mobile Support
Platform Phoenix's specialists are available to support social business projects anytime. The company is committed to providing excellent customer support to ensure investors can build their social businesses without issues.
Profitable Cooperation
Platform Phoenix's specialists are always ready and available to help investors with their projects, supporting them at every stage. The company is dedicated to ensuring customer satisfaction, and investors can benefit from profitable cooperation.
What Makes Platform Phoenix Best?
Platform Phoenix stands out due to its innovative solutions, such as its logical module system and advanced configuration system, allowing for easy customization and scalability. It also offers access to the latest industrial solutions, such as Hadoop and MongoDB, to improve productivity and efficiency.
Read Also:
Arnab Dey
Arnab is a passionate blogger. He shares sentient blogs on topics like current affairs, business, lifestyle, health, etc. If you want to read refulgent blogs so please follow RSL Online.