Globally, cyber attacks increased by 38 percent in 2022, with a significant part of the rise attributed to agile cybercriminals and unrelenting ransomware gangs. These attacks are unlikely to decline mainly because threat actors always manage to find exploitable vulnerabilities in cyber defenses.
Given all these, there is no doubt that cybersecurity is a must for all organizations. Network security, in particular, merits ample attention as organizations are facing more complex and aggressive attacks. The accelerated adoption of cloud technology is also expanding attack surfaces and unfamiliar threat scenarios. Not many organizations are adequately proficient and equipped to deal with these new threats.
New Threats To Network Security
Network security at present is fraught with aggressive attacks amplified by new technologies and tactics. The spread of ransomware, for example, has been accelerated by the ransomware-as-a-service (RaaS) scheme of organized cybercrime rings. Supply chain attacks are becoming more prevalent. Zero-day exploits are posing serious risks. Moreover, AI is becoming a tool for threat actors, as it speeds up the detection of vulnerabilities and the churning out of malicious software.
Meanwhile, organizations that are still unfamiliar with cloud and hybrid environments are experiencing difficulties in properly securing their networks. The use of cloud services and resources complicates cybersecurity because of the highly dynamic nature of cloud assets, services, and applications.
Also, the elasticity and scale of cloud environments make it necessary for organizations to learn how to adapt to rapid changes that cause vulnerabilities such as misconfigurations. Additionally, there are serious challenges in security visibility and monitoring. It is difficult to keep track of changes and make sure that security controls are consistently implemented.
Organizations need cybersecurity solutions that effectively address the challenges described above. Traditional tools and platforms no longer cut it. It is advisable to adopt better solutions such as Secure Access Service Edge.
The Rise Of SASE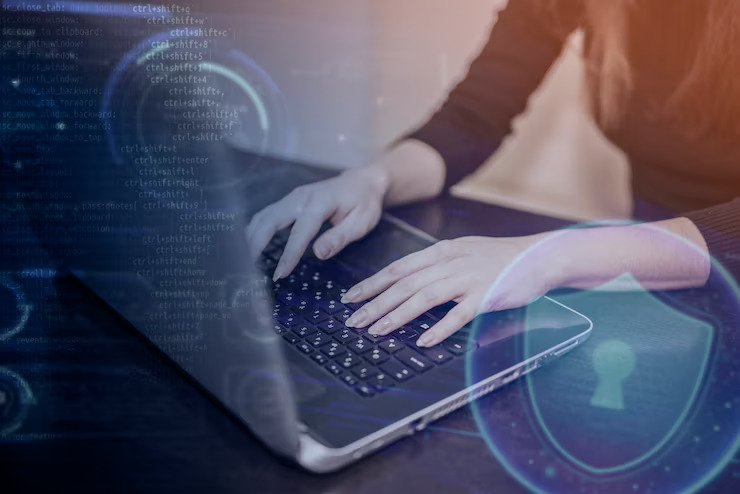 Coined by Gartner in 2019, Secure Access Service Edge (SASE) is a cybersecurity solution designed to protect SaaS apps through integrated and continuous protection. It is designed to provide suitable security as organizations transition from the on-premises setup to cloud-centric operations, wherein data, apps, and services are mostly or entirely cloud-based. SASE provides a highly available security stack because it is hosted on the cloud.
SASE is an innovative cybersecurity solution that highlights the paradigm shift brought about by the use of cloud-native and distributed apps and services. As more organizations rely on these convenient technologies, securing networks using traditional approaches becomes less and less effective. SASE brings together network security and wide-area networking (WAN) under a cloud-native service to make sure that all threats that take advantage of cloud attack surfaces and related vectors are spotted and prevented.
SASE has several key components that make it an excellent solution for modern network security. One primary component is Zero-Trust Network Access (ZTNA), which veers away from the conventional backhauling of network traffic through a VPN connection, implementing rigorous identity-based access controls not only on the network level but also on apps. Another vital component is the secure web gateway (SWG), which ensures secure internet access with the help of unified threat prevention solutions, including URL filtering, app controls, bot protection, virus scanning, and zero-day sandboxing.
Additionally, SASE features firewall-as-a-service, cloud access security broker (CASB), integrated advanced threat prevention, and integrated data protection technologies to maximize cyber defenses around cloud operations. SASE also uses software-defined WAN (SD-WAN) to separate networking logic from physical networks.
This optimizes network traffic routes by choosing the most appropriate connections for different traffic types based on link performance, the estimated cost of connection, and the specific needs of apps or services.
Defending Against Threats Of The Future
Emphasizing a cloud-centric strategy in IT infrastructure defenses, SASE secures and optimizes traffic between cloud apps and endpoint users. This is important in the modern world where connectivity is expected to be possible anywhere and anytime. Notably, most organizations are now using remote workers, so they need a cybersecurity solution that adequately secures the workstations of these remote personnel to ensure secure connections to company resources and data.
Understandably, organizations find these changes complicated to figure out. That's why SASE is also designed to simplify network security. It integrates and consolidates several security tools and functions so they can be managed with a unified interface. These security tools typically include firewalls, data loss prevention (DLP) systems, and secure web gateways. SASE unifies them to reduce the complexity of security operations and streamline the enforcement of an organization's security policies.
Moreover, SASE provides the benefits of flexibility and performance enhancements. It is platform-agnostic, which means it can be used with all kinds of devices and operating systems. This cybersecurity solution can be integrated into any infrastructure as it is delivered from the cloud.
Also, this cloud-based nature does not compromise the performance of services because SASE makes use of optimized connectivity through SD-WAN and a global network of PoPs to ascertain that latency-sensitive operations do not suffer from noticeable performance degradation.
Ultimately, SASE promises improved network security as it simplifies network protection, reduces costs, and ensures the optimum performance of apps, especially those that require the lowest possible latency. SASE provides an efficient way to centrally manage security policies for multi-location operations. It ensures the consistent implementation of security controls and mechanisms.
Growing SASE Adoption
SASE proves to be a viable security solution, as evidenced by its growth projections. One 2023 SASE market report estimates an 18.15 percent compounded annual growth rate for the period 2022 to 2028. From its $5.5 billion value in 2022, the SASE market is set to expand to $14.8 billion by 2028.
More organizations are acknowledging the usefulness of a cloud-centric network defense solution like SASE as their operations become increasingly distributed. Remote work arrangements are unlikely to decline. Enterprises are expected to expand their use of mobile devices, IoT, and other smart connected devices. Likewise, the use of cloud services is expected to grow further. These trends make traditional network security less capable in the context of emerging threats and the rising complexities of IT technologies.
However, it is important to make sure that SASE is implemented proficiently and observe best practices. It is a reliable armor for modern networks, but its effectiveness largely depends on how it is used. It is advisable for organizations with limited expertise in network security, SASE in particular, to consult or work with security experts to maximize the impact of new network defense technologies. There is an option to use managed SASE services for those who are unsure about it.
Towards Secure And Efficient Networks
Whether or not SASE will be the network security solution of the future is a question for which only time has the answer. However, what is certain is that there is a need to shift network security strategies in response to new technologies and cyber threats.
There is no one-size-fits-all solution when it comes to cybersecurity, but SASE provides excellent functions that make it an excellent choice in cloud-centric operations, the rise of remote work, and the ever-evolving nature of IT operations. Alternatives to SASE will likely come out in the future, but SASE at present provides almost all of what organizations need to deal with existing and emerging threats.
Read Also: