The Strongest Team Ahead Of IPL 2021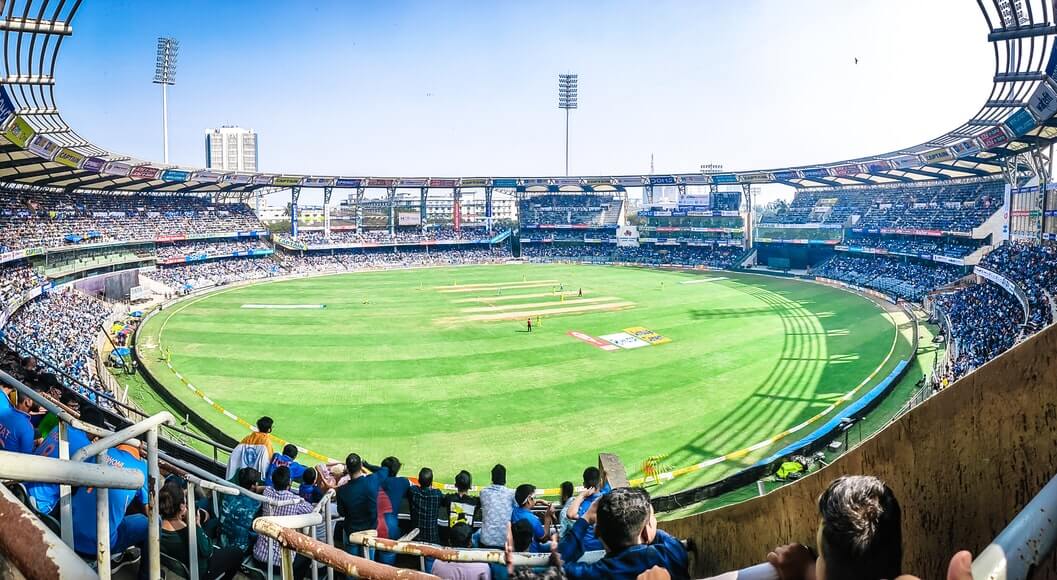 Indian Premier League 2021 will continue from September 19 after being suspended due to COVID 19 pandemic. Some players had tested positive for COVID 19, and the BCCI had no choice but to postpone the league. 31 games are yet to be played, and they will be held in UAE and Oman after India was reckoned to have a third wave of COVID 19. 
The teams playing in the league are eight; Chennai Super Kings, Delhi Capitals, Kolkata Knight Riders, Mumbai Indians, Punjab Kings, Rajasthan Royals, Royal Challengers Bangalore, and Sunrisers Hyderabad. The BCCI has also released the IPL 2021 schedule. 
Team Stats IPL 2021
For the First Part of the IPL 2021, Here are The Stats for the Teams;
1. Delhi Capitals – 8 matches, 6 wins, 2 losses. 12 points, NRR 0.55
2. Chennai Super Kings – 7 matches, 5 wins, 2 losses, 10 points, NRR 1.26
3. Royal Challengers Bangalore – 7 matches, 5 wins, 2 losses, 10 points, NRR -0.17
4. Mumbai Indians – 7 matches, 4 wins, 3 losses, 8 points, NRR 0.06
5. Rajasthan Royals – 7 matches, 3 wins, 4 losses, 6 points, NRR 0.19
6. Punjab Kings – 8 matches, 3 wins, 5 losses, 6 points, -0.37
7. Kolkata Knight Riders – 7 matches, 2 wins, 5 losses, 4 points, NRR -0.49
8. Sunrisers Hyderabad – 7 matches, 1 win, 6 losses, 2 points, NRR -0.62
For the IPL 2021, some teams had decided to retain some of the core players while others brought in new players. Teams such as Mumbai Indians and Sunrisers Hyderabad remained with the leading players. Meanwhile, RCB and Punjab Kings decided to improve the state of their quads and brought in some new members. All teams' management selects their players, intending to make the group strong. 
Consider Reading: Sreesanth Declines Shoaib Akhtar's Suggestion of India-Pak Cricket Series
Which IPL Team Can Win IPL 2021?
Among the teams playing in the Indian Premier League 2021, RCB has the strongest team and can win this league. They have never won the IPL since it began, but they have got a high chance of winning this year. 
In the continuing IPL, they have won five out of seven games they have played. This is a great position considering they have never won the league. They had made some significant changes in their squad, and it seems to be paying off. 
They strengthened their batting by adding Glenn Maxwell. He has smashed an excellent score for this league and has given AB de Villers a chance to be fearless while playing. Devdutt Padikkal has also contributed to this outstanding performance. In this league, RCB has the best top 5 batsmen, making the team a destructive batting sector. The results they have given have proven this right. 
Royal Challengers Bangalore & Their Strength
In this era, batting has been focused on more than bowling. Even the RCB team has always had a more substantial batting than the bowling. However, this year, they have selected strong bowlers who have given excellent scores. Harshal Patel is the leading wicket-taker of IPL 2021 at this point. He has been exceptional with the bowl and has good support from MD Shiraj. Kyle Jamieson, a foreign addition, is also impressive with his bounce and pace. 
For this season, RCB has quality all-rounders. They have Washington Sundar, who has performed well, and Maxwell, a multidimensional player, who bowls quality overs of spin. Additionally, they have Dan Christian and Daniel Sams, who are foreign players. Sams can be very helpful when given a chance. 
Virat Kohli, RCB captain, said that his team is the strongest this season and hopes they will win. To him, this year's league will be fair as no team has any home advantage; hence it will be competitive. Kohli said that having done well last year's season, he is confident that his team will have a great season. 
Here is the RCB best possible playing 11 in IPL; Devdutt Padikkal, Washington Sundar, Mohammad Azharuddeen/Josh Philippe, Virat Kohli(c), AB de Villiers(wk), Glenn Maxwell,  Kyle Jamieson, Daniel Sams, Navdeep Saini, Yuzvendra Chahal, Harshal Patel, Mohammad Siraj.
The Final Thoughts 
The RCB team has been stronger with this combination of players than other squads, such as the Mumbai Indian team. Their performance in the seven matches has proven so, and their fans have a lot of faith in them. For this season, RCB has a chance of winning their first maiden IPL title in 2021.  Keep in touch for more updates about players and your team. 
Read Also:
Mashum Mollah
Mashum Mollah is a passionate blogger. He loves to share her thoughts, ideas, and experiences with the world through blogging. Mashum Mollah is associated with Mashum Mollah & Blogstellar.