We often assume things that we see in movies as a part of reality. No, I am not talking about the make-believe, highly detailed CG visuals. But a simple element like an ill or a tablet can also be artificial and used in a movie. Take the Trigoxin pill, for example.
After 'Run' became the most-watched original film on Hulu, many people started to wonder if the Trigoxin pill and the green pill were real. In this movie, Sarah Paulson plays the role of Diane, mother to Chloe, a teenager with chronic illness with different conditions such as – arrhythmia, hemochromatosis, diabetes, and paralysis.
Diane, Chloe's mother, gives her a green pill every day, saying that it is a medicine for her heart. But, in reality, it was completely something else. But keeping the movie aspect aside, many of you might be wondering if this pill is real. Is the Trigoxin pill safe? Let's find out.
What Is Trigoxin Pill?
Trigoxin, the green pill, is a fictional medicine that exists only in the original Hulu movie named Run. It is a fictional name for an artificial drug that has no existence in real life. In this original Hulu movie, Chloe is suffering from different chronic diseases such as arrhythmia, diabetes, hemochromatosis, paralysis, and more. Her mother has given her a cocktail of Tigoxin pills every day since she was a child. Diane tells her that it is heart medicine.
But, once Chloe sneaks away and asks the pharmacists about the green pills. She learns that the green pills her mother has been giving her are nothing but muscle relaxants used on dogs. But, if humans consume them, it can cause leg paralysis.
Is Tigoxin Real?
As you can see, Tigoxin is not real. However, there is a drug with a similar name that rhymes with Tigoxin. It is named Dixogin. If you are looking for
The popular platform Healthline confirms that Digoxin is a prescription medicine, and it is available in both form of pills/oral tablets and as an oral solution. It is also a generic drug and is assumably less costly compared to many other drugs. Both the brand name drug and the generic version of it might be available in different strengths and forms.
This drug is used for heart failure and artificial fibrillation. It works by showing down your heart rate and by improving the way the ventricles get filled with blood.
The ventricles are two of the four chambers of the human heart. Due to atrial fibrillation, the heart beats irregularly and rapidly. The medicine called Digoxin lowers the heart rate and brings it down to normal condition.
How To Use Digoxin?
There are three formulations for Digoxin and different doses:
There are tablets available within 62.5 micrograms, 125 micrograms, 87 micrograms, and 250 micrograms.
Oral solutions: 0.05 mg, per 1 millilitre dose.
IV injection:  0.5 mg per 2 ml dose for adults & for children, 0.1 mg per 2 mL.
These dosages vary depending on the person's age, kidney function,  weight, and based on any medical condition they are currently under.  In terms of use cases, the oral form of Digoxin is usually preferred by doctors. However, in terms of any emergency cases, Digoxin IV is recommended. It is used when the person requiring Digoxin cannot consume Digoxin by mouth.
The dosages are measured based on the weight of the person who needs to consume it. Whether they are adults or children, the medicine is offered on a microgram/kilogram ratio. While treating atrial fibrillation, doses of Digoxin are prescribed with a lower dose at the start.  This way, one can monitor the toxicity and determine what the ideal dose for a specific person is.
Is Trigoxin Safe?
No, Trigoxin is not safe for humans if we are talking about the Trigoxin Pill from the popular Hulu original movie Run. But, since it is not a real medicine and is a made-up name for a drug in a movie, we should not worry about whether it is safe or not.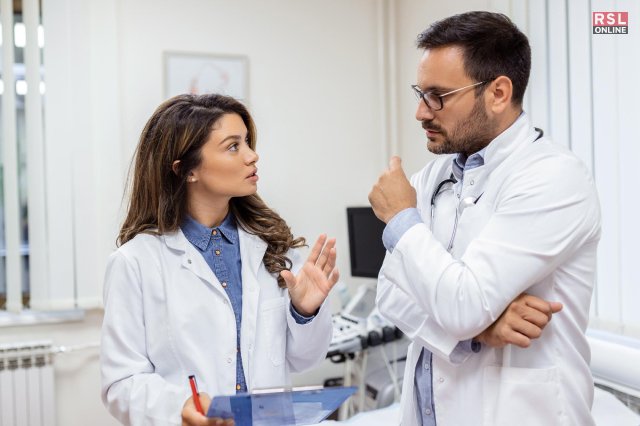 But, according to the movie, it is a drug for dogs that, if humans ingested, can cause paralysis in their legs. But if we are talking about the real-world drug, Digoxin, then there are some side effects you need to know about.
The oral form of Digoxin does not cause drowsiness or any other effects. Here are some of the effects such as –
Diarrhoea
Headache
Dizziness
These effects are usually mild and should go away within a few days.
However, there are some serious side effects of Digoxin medicine, and you need to be aware of them.
Itching
Hives
Face, lips, and tongue swelling.
Trouble breathing
Vision with a yellow-green tint
Depression.
Anxiety.
Hallucination
Headaches.
Severe pain in the stomach.
Persistent diarrhoea.
Vomiting and nausea.
Is Trigoxin For Dogs?
The hero, Blooming, in this original Hulu movie, learns that the medicine Tigoxin is used for curing leg pain and irritation among dogs caused by chewing, sunburns, or cuts. But you should also know that there is no such medicine in the real world, even for dogs and other animals. Here are some facts you need to know:
There is nothing called Trigoxin in the medicine world for dogs and other animals.
According to the movie, it is used as a local anesthetic on both humans and dogs.
Final Words
So, you can already understand that Trigoxin is no real drug. It is a medicine that the creators of the Hulu original movie created for the sake of the story. It is a greenish pill that a mother has given to her sick daughter ever since she was a child. In reality, it does not exist. All the side effects and benefits of this medicine are also artificial.
I hope that you have found the answer to your questions. However, if you have any additional queries, you can let us know in the comment section. We will check them out and answer them accordingly.
Read Also: