Hair loss is a common occurrence in both men and women – it is all part of the ageing process; however, it can make you feel self-conscious, and your changing appearance can harm your mental health.
There are ways of restoring your locks to their former glory naturally, and modern solutions are being tested every day so we can reap the benefit of a full head of hair. If you are losing your hair due to genetics, a hair transplant in Turkey may be the best option for you. Read on as we look more in-depth at hair transplants and how much the procedure might set you back.
What Is A Hair Transplant?
A hair transplant is a permanent solution for people suffering from hair loss due to genetic conditions like male pattern baldness. It is a procedure that takes follicles from one area of the head to another, to promote growth and fill out a receding hairline, to give natural results.
There are a few different types of hair transplants such as:
FUE transplants: This type of transplant is minimally invasive but gives great results. It takes individual hair follicles from donor regions on the back of the scalp and implants them into the thinning area to regenerate lasting hair growth. Downtime from this procedure is minimal and the results are all-natural.
DHI transplants: This transplant is derived from the same method as the FUE transplant, the follicles are taken from the donor site and transplanted into the thinning areas of the scalp, but with a specialised pen that makes it a more efficient procedure.
Hairline surgery: This type of surgery works to balance out the appearance of your forehead and receding hairline, it works to balance the proportions of the face and can be helpful if you're looking to restore your hair on a long-term basis. It comes with minimal pain and discomfort.
Who Can Have A Hair Transplant?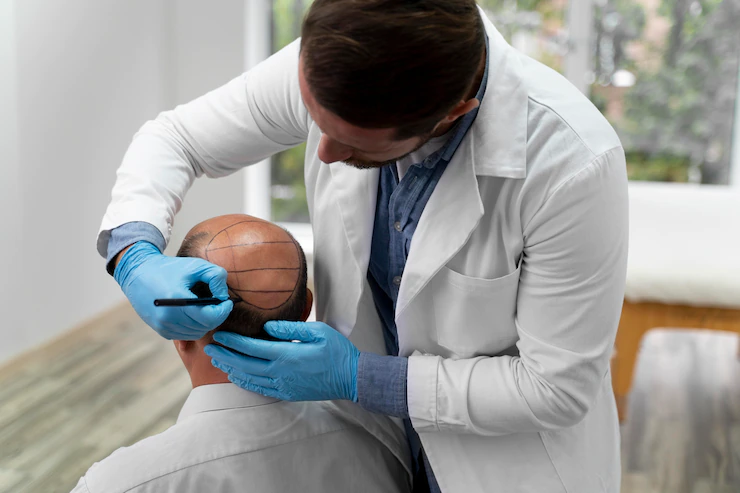 If you decide that you would like to have a hair transplant, you will have to visit one of the many clinics available to get the procedure started. Your clinician should tell you the type of hair transplant you need, as well as if you are a good fit.
You must make sure that you have enough hair in the donor site so that it can be used to transplant into your thinning patches – if you do not have enough hair in the donor area, you won't be able to benefit from a hair transplant. You must also be of a certain age too; clinics tend to say the late twenties if you are suffering from genetic hair loss, and you have tried all other options.
What Are The Benefits?
Many benefits come along with having a hair transplant. One of the main, and most obvious benefits is that it can totally transform your look naturally, so you can take advantage of a huge boost in confidence and self-esteem.
The procedures are non-invasive, meaning you will be back on your feet with almost no downtime, and your hair transplant will heal in around two weeks. It is also not painful, and the likelihood of any side effects is minimal.
How Much Do They Cost?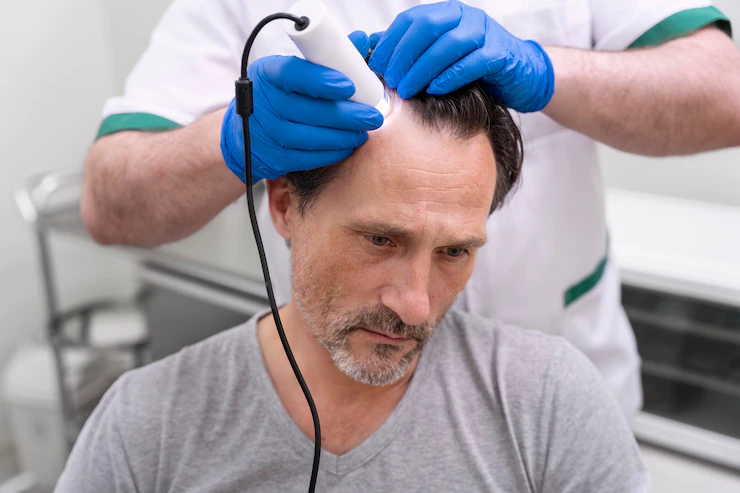 When it comes to the cost of the procedure, prices can vary. This tends to depend on the amount of hair you are restoring, as well as the type of surgery itself. It can also depend on how experienced your surgeon is, as well as where they are located. With this in mind, hair transplants tend to cost anywhere between £3000 and £10,000.
However, clinics in Turkey may charge a more affordable price, with high levels of skill and care for you to benefit from. The best thing to do is to compare prices and consider all the factors above to find the best clinician for you.
How Do I Know It's Right For Me?
If your hair loss has been progressing for five years or more and it is due to male pattern baldness or ageing, the likelihood is that a hair transplant is right for you. You must also make sure that your pattern has stabilised before making your decision, but your surgeon will help you to identify this.
There are a few factors that can make you a good candidate for this type of surgery, like scalp flexibility, hair thickness and colour. But if you think you'd like to go ahead with a transplant, as a permanent solution, you can discuss your options with your chosen surgeon.
Read Also: