No matter what your business niche, scale, or size, presentation software can help you boost productivity. Businesses use presentations for several reasons. From discussing targets, strategies, and training, to launching a new product and discussing it with media and stakeholders. In recent years, the need for effective communication has made it important for businesses to invest in high-quality presentation software.
A good presentation software can help put your point across to your target audience. It can improve their grasping power and allow them to absorb whatever you are trying to put across. We have often heard how presentations are boring and monotonous sessions, where no one demonstrates the kind of interests that they should. Even when employees, higher management, and others put in a lot of effort, the results achieved are far from what is desired.
In this article, we are going to take a look at Pro Presenter, a new presentation software from Renewed Vision. We are going to list down some of its most popular features and tell you why this is presentation software that is perfectly suited to cater to your needs for large events. If you are someone that wants to get your brand noticed at trade events, media presentations, or religious gatherings, then you should pay attention to what we have to say.
If you are looking to download the best presentation software on the market, please click on the link.
Related Reads: Online Corporate Events Planning Methods
Pro Presenter: A Brief Introduction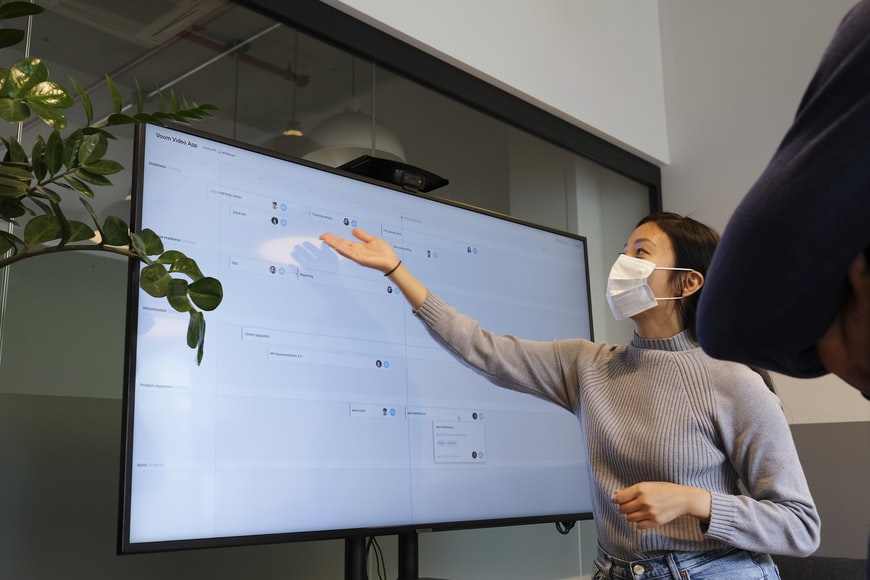 The Pro Presenter from Renewed Vision is an application that allows you to seamlessly work on presentations and production. The software has been engineered in a way that makes it easy to use. Businesses, that are looking to address large gatherings on projector screens can work with Pro Presenter to allow them to create an engaging and immersive experience.
According to leading review platforms like Capterra, the following are some of the strong suits or USPs of the Pro Presenter-
The software itself is rock solid. It does not hang at any point of usage. No matter how big the load is in terms of the graphics, videos, or sound clips, the software does not die on you. This means that you can depend on this in terms of software integrity.
Businesses that are dependent on volunteer support for holding presentations should be using the Pro Presenter. It is one of the most volunteer-friendly presentation software in the market. In this regard, it is leaps ahead of PowerPoint or
Pro Presenter allows you to showcase multiple media formats all on one screen. For example, you can have your live or recorded video feed, display text, subtitles, or lyrics, as well as showcase graphs, charts, and data, all on one frame.
The output of the video quality is top-notch. In fact, you can take an original video and change its output, picture quality, and many other aspects from the software itself. Additionally, you can hook it up with social media for live streaming as well.
In the following sections, we are going to check out some of the advanced features that make Pro Presenter the presentation software of choice for large-scale organizations.
Top 5 Advanced Features in the Pro Presenter Presentation Software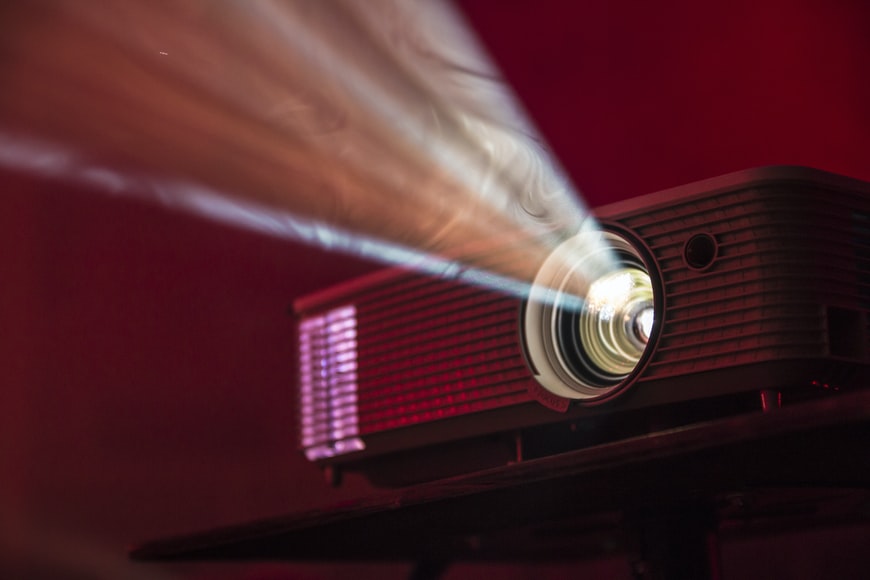 Most presentation software offers some of the basic features that can be termed run-of-the-mill. Not Pro Presenter. Now in its most advanced 7th Gen avatar, the software comes and runs with some advanced features that help it rise heads and shoulders above its competitors. Let us look at the four major ones in this section-
1. HD Quality Video Output-
How often have you seen presentations where the video quality was found wanting? Nobody wants to showcase poor videos in 144p or 240 p. For best results, we want a minimum of 720p or the industry standard which is 1080p. Pro Presenter carries the highest video output. You can import videos, playback them as well as improve their quality. The additional features that help you edit original videos make it helpful for businesses who are after customizations.
2. Multiple Slide Functionalities and Flexibility-
Leading presenters point out the way slide architecture can tell a lot about the way a presentation software is. In the case of Pro Presenter, you will be surprised to find that there are 7 different ways of arranging your slide architecture. This can help you with slide arrangements, cropping media, introducing animations, transitions, and more. The best part is that the content is always visible and is arranged in a manner that draws attention.
3. A Presentation Software with Advanced Features-
Pro-Presenter is one of the very few presentations software in the market that offers multi-screen functionality. This means that you can fix outputs differently on the various screens that are available. You can also use the 'Edge Blending' feature to help create one long uninterrupted video. This is perfect for concerts where something like this can play in the background. The added benefit of connecting it over the Ethernet makes broadcast easier.
4. An Organized and Updated User Interface-
Most reviewers have pointed out how the software needs to be credited because of its ease of use. This is something that the new version 7 brings to the table. The UI and the layout are easy to understand, easy to apply and get acquainted with. The library files are displayed on the left-hand side. You have the basic editing tools are laid out right in the center. The right-hand side gives you a preview of everything that you are putting together.
5. A Complex Editing Suite in the Software-
Imagine all the things that you can do in software like PowerPoint and dial it up to 10! That is what the Pro Presenter is capable of. You can edit to your heart's content. If you want to add slide notes, you can do that, if you want to improve the text scaling, you can do that as well. Additionally, you can add shapes, lines, highlights, rulers, data, and text boxes along with links. All this means that you can create powerful, engaging, and immersive presentations.
The Bottom Line
Presentation software has come a long way from the first time it first emerged on the scene. The powerful new Pro Presenter really takes it up a notch when it comes to creating presentations. Whether you are looking to raise a million dollars in investments for your start-ups, or want to religiously educate your audiences, the Pro Presenter is more than capable to cater to every need. If you have any more questions or doubts that you would like us to address on the Pro Presenter, please let us know in the comments below.
Read Also: