2021 is far gone, but the acceleration of commitment to sustainability and environmental, social, and governance makes headways. No one can deny that corporate sustainability has become a priority for several organizations, forming an essential part of their business models and becoming a priority.
Sustainability-related problems are spiking in importance lately, and it's paramount for individuals and companies to adopt a tangible approach and highlight the importance of promoting an earth-first culture.
Research estimates that the global population will reach 9.7 billion in 2050 and put a great strain on energy, food, and water resources. Investments in corporate sustainability might be the only solution to drive positive social change and meet the population's needs.
One-third of the financial markets belong to individuals; the rest is owned by organizations that derive their power from their consumers. Hence, the institutions control the capital markets directly and the consumers indirectly. Entrepreneurs are aware their clients have tremendous power over their performance and adjust their business plans to meet their requests and needs.
What Does Corporate Sustainability mean In 2022?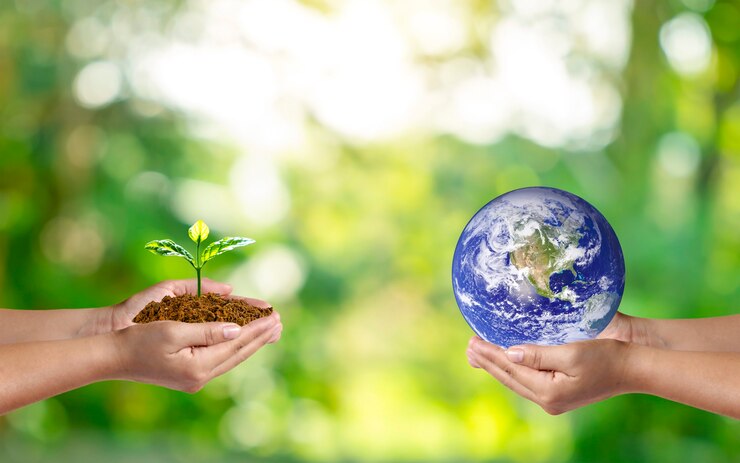 Organizations no longer prioritize impressing shareholders, but they focus on demonstrating their impact on corporate governance and the environment in the long run.
A growing number of stakeholders review the option of investing in a business after inspecting it through a sustainability lens, forcing organizations to adopt sustainable attitudes.
Let's remember that millennials are the most sustainable-conscious generation to date, and therefore encouraging the adoption of eco-friendly behaviors.
»The public will put the net-zero pledges to test
Numerous brands have rushed to declare their commitment to net-zero emissions and sustainable goals. But even if they embraced these values and climate targets, their claims remained only aspirations and didn't align with the Paris Agreement.
Promoting the idea that they make efforts to reach net-zero emissions could safeguard companies against failure, but failing to achieve their optimistic goals can impact their integrity.
The tactic is often known as greenwashing and defines the process of sharing misleading information and creating a false impression about the eco-friendly impact of a company. Greenwash is easily observed when companies attempt to capitalize on the sustainability trend by exaggerating their efforts to satisfy their customers.
»Brands are pushed to practice transparency
The commitment to sustainability has become fashionable over the last few years, but few companies are willing to disclose data about the steps they make in this direction.
The UK is one of the first countries to enforce mandatory climate-related financial reporting from companies, providing the ultimate test for organizations to show their commitment to sustainability. The regulations can eliminate greenwashers and encourage brands to live up to their pledges.
Why Should Brands Embrace Earth—First Business Culture?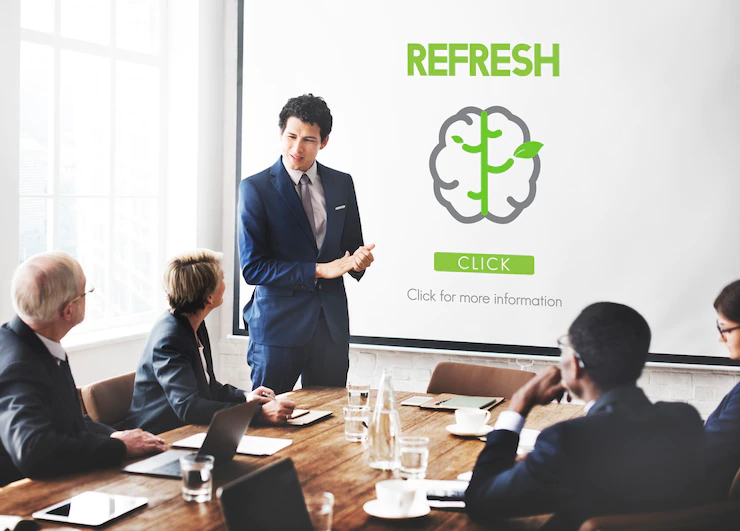 Over the last few years, sustainability and environmental concerns have become hot topics for individuals, organizations, and governments. The pandemic enabled many companies to achieve their sustainability goals with fewer workers commuting to work using personal cars and easy access to energy-efficient solutions and top-notch tech.
In the given context, it's imperious for organizations not to lose sight of their sustainability goals. Here it's why brands should focus on implementing corporate sustainability.
Corporate sustainability has three pillars: environmental, economic, and social, which are often known as the planet, profits, and people. Building a sustainable brand enables organizations to achieve success in the long term.
»More and more customers care about sustainability
The Sustainable Customer research from Deloitte unveils that 85% of people have embraced a more sustainable lifestyle over the last months, and a third of buyers prefer sustainable brands.
Therefore, organizations that partner with sustainable companies like Mil-tek have greater chances to attract and retain customers because they prove that they are committed to their optimistic goals and take the needed steps to adopt an earth-first culture.
Millennials, the largest group of customers, are more sustainability-oriented than other generations and willing to pay more for eco-friendly products and services.
The sustainable buying trend will most likely increase with Generation Z as they also show a tendency to purchase from green sources and are more conscious about the companies they support.
Conscious consumerism will trigger a splurge in the sustainable buying trend, so organizations should focus on using renewable resources, developing sustainable supply chains, and following environmental regulations to gain a competitive advantage.
»Sustainable practices increase profits and reduce costs
Studies show that sustainable practices enable companies to increase their profit and lower costs by up to 60%. Of course, there is an initial cost associated with employing sustainable practices.
Still, they'll lead to reduced costs in the long run because reusing waste materials and reducing unnecessary waste cuts down expenses associated with waste materials used for manufacturing and stranded assets.
Also, let's not forget that water and fossil fuels are limited resources and are forecast to become more expensive in the future. Energy expenses are the most significant contributor to spikes in costs for companies and are expected to continue to increase over the following years.
»Organizations that promote an earth-first culture will attract top investment and talent
We found from a recent survey that 40% of millennials prefer an employer committed to sustainability. And as we already know, the millennials are the largest workforce, and most of them don't accept working for a company that uses unsustainable or toxic means of production or lacks sustainability processes.
Millennials are willing to take a lower paycheck to work for an organization that cares for the planet. This shows that sustainability is a major talent magnet, and companies should no longer disregard it if they want to hire top-caliber specialists.
Small companies can use their earth-first culture to compete against top companies when recruiting talent, even if they're not able to pay large salaries and offer a wide range of benefits.
Being socially and environmentally sustainable can also boost workers' productivity and motivation because their values align with their employers. Besides talent, investors also favor socially and eco-friendly brands with high ESG ratings.
The bottom line is
Being earth-first focused can provide a business with long-term success and growth.
Read Also: