Are you struggling with a tarnished credit history and in need of a credit card that doesn't demand an upfront deposit? Enter the Destiny Mastercard – $700 Credit Limit, an unsecured credit card tailored for individuals with less-than-ideal credit scores.
In this blog, I will delve into the world of Destiny Credit Card, discussing who should consider it, its benefits and drawbacks, and explore some alternative options to help you make an informed choice for your credit-rebuilding journey.
So, keep reading this article till the end to learn more about the same…
Who Should Get The Destiny Card?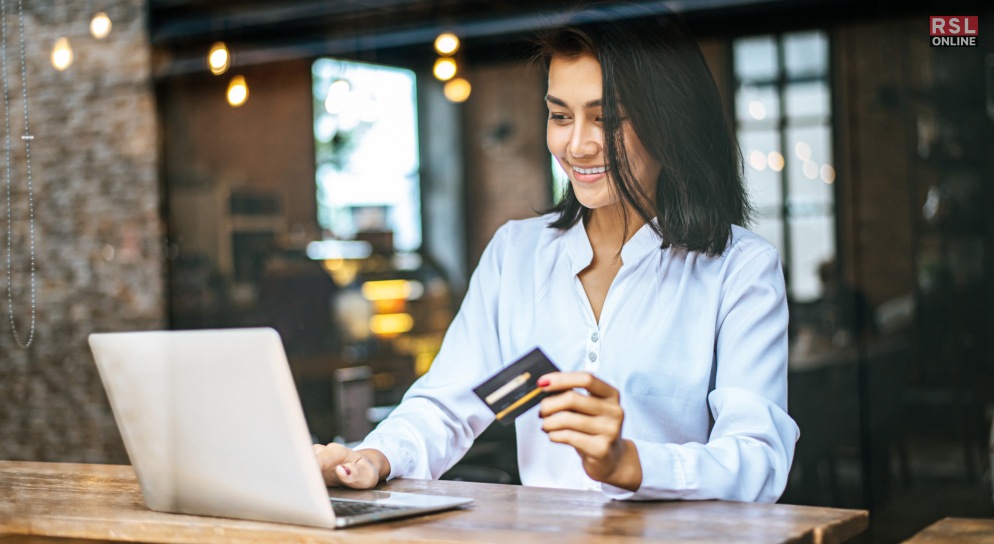 The Destiny Credit Card could be your lifeline if you face challenges in securing an unsecured credit card due to past financial setbacks, like bankruptcy or negative marks on your credit report. However, it's essential to view this card as a tool for one specific purpose: rebuilding your credit.
To make the most of the Destiny Card, consider making small, regular payments throughout the month, followed by paying off the entire bill at the end of the billing cycle to avoid accruing interest charges. Once your credit health improves, you may want to bid farewell to this card to dodge future annual fees.
Why Should You Get The Destiny Card?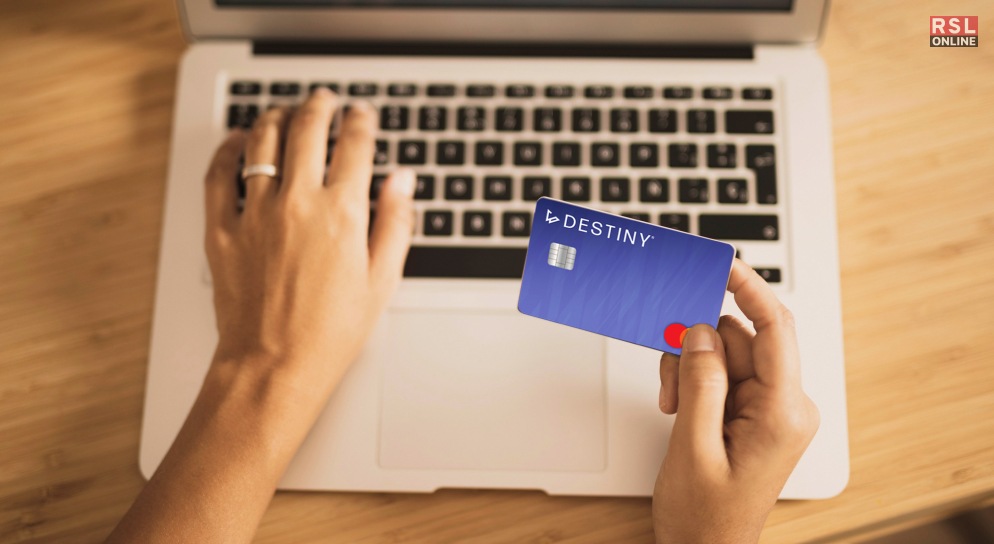 The Destiny Mastercard stands as a beacon of hope for those with bad to fair credit. One of its standout features is the pre-qualification tool, which lets you check your eligibility with a soft credit pull, avoiding further damage to your credit score.
More importantly, this card reports your payment history to all three major credit bureaus, a crucial step in rebuilding your credit history. Furthermore, it offers security in the form of Mastercard benefits, including identity theft protection and zero liability protection, which safeguards you from unauthorized charges.
Benefits Of Getting A Destiny Card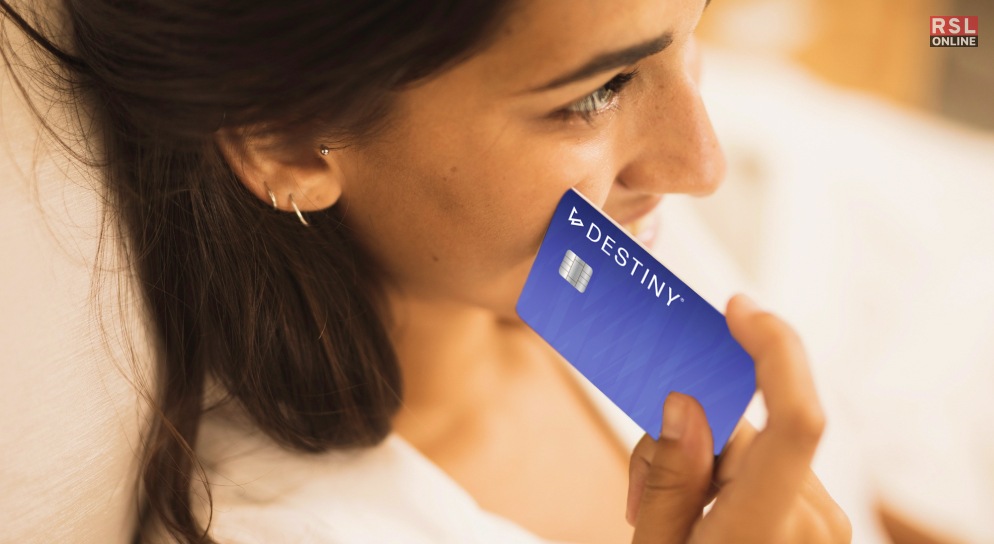 When it comes to the benefits of the Destiny Card, there are many that you need to take a look at. Some of them are as follows:
1. Pre-qualification Tool: One of the standout perks of the Destiny Card is its pre-qualification tool. It allows you to gauge your approval odds with just a soft credit pull, sparing you the worry of further damaging your credit.
2. Credit Bureau Reporting: The Destiny Card plays a crucial role in your credit recovery journey by reporting your payments to all three major credit bureaus. This consistent reporting can gradually mend your credit history.
3. No Penalty APR: Late payments can harm your financial well-being, but Destiny Mastercard keeps this threat at bay. There's no penalty APR, ensuring that a late payment won't lead to a surge in interest rates.
4. Mastercard ID Theft Protection: The Destiny Mastercard offers the peace of mind that comes with Mastercard's identity theft protection. Your sensitive information is monitored closely to prevent identity theft.
5. Zero Liability Protection: Worried about unauthorized charges? You needn't be. Destiny Mastercard absolves you of responsibility for such charges.
6. Autopay: Forget about missed payments; Destiny Card users can conveniently set up autopay online to ensure their bills are paid on time.
Drawbacks Of The Destiny Card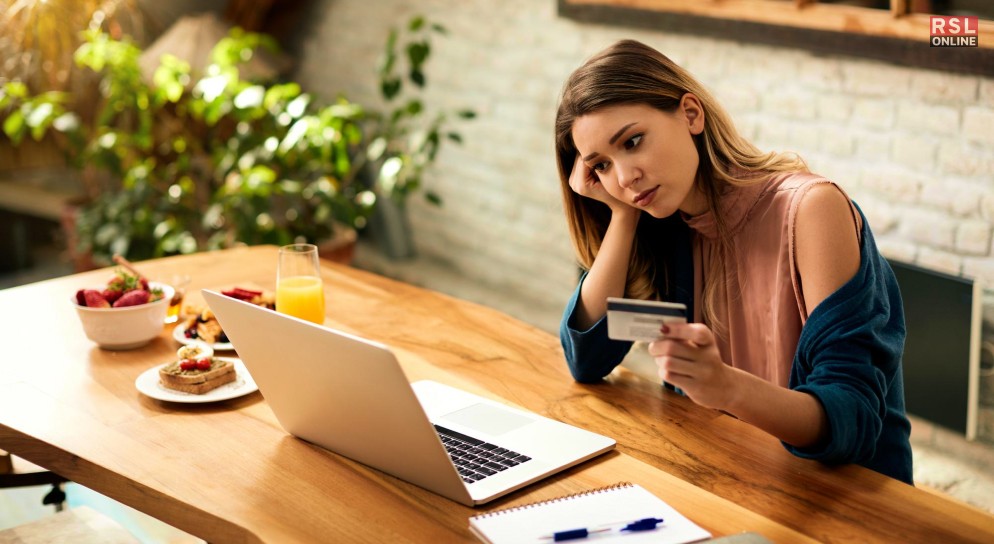 While the Destiny Card has its merits, it's crucial to consider the drawbacks before committing to it. Take a look at some of these:
1. Annual Fee: The Destiny Credit Card comes in various versions, each with its annual fee. Your fee depends on your creditworthiness, ranging from $39 for the basic version to a hefty $175 for the first year and $49 annually for the priciest variant.
2. High APR: Regardless of the specific version you receive, the Destiny Card's APR remains relatively high, making it vital to pay your full balances monthly to avoid interest charges.
3. Other Fees: This card isn't shy about fees. It imposes late and over-limit fees, each maxing out at $41. Additionally, some versions tack on a $12.50 monthly fee after the first year.
4. Low Credit Limits: If you receive the worst version of this card, your initial credit limit might be lower than expected, especially after the annual fee deduction. This limitation could hinder your purchasing power.
5. No Rewards: Unfortunately, the Destiny Card doesn't offer cashback or rewards on your card purchases, which might disappoint those seeking additional incentives.
Best Alternatives To The Destiny Card
Now that you have a clear idea about what a Destiny card is, you might be thinking about the best alternatives to this one that would provide similar benefits. Well, I have you covered! Take a look at some of these:
1. Avant Credit Card:
The Avant Credit Card is a solid contender for those aiming to rebuild credit. With an annual fee ranging from $0 to $59, it reports payments to all three major credit bureaus, aiding your credit recovery journey. Unlike the Destiny Card, Avant spares you over-limit fees and offers Mastercard benefits, including lost wallet assistance and airport concierge discounts.
2. Secured Chime Credit Builder Visa Credit Card:
Consider the Secured Chime Credit Builder Visa Credit Card if annual fees and interest rates aren't your cup of tea. It requires no annual fee or credit check for application. To qualify, you'll need a Chime Checking Account and a qualifying direct deposit, but there's no minimum security deposit, providing flexibility in managing your finances.
3. Tomo Credit Card:
Tomo stands out by not conducting a hard credit check during the application process. Interest charges are absent, but this card doesn't offer rewards. Be prepared to connect your bank account for evaluation. However, it demands full monthly balance repayment, with account freezes for missed payments.
Wrapping It Up! 
Choosing the right card is paramount in your journey to rebuild your credit. While helpful in its own right, the Destiny Card comes with its share of fees and limitations. Explore alternatives like the Avant Credit Card, Secured Chime Credit Builder Visa Credit Card, and Tomo Credit Card to find the one that aligns with your financial goals and credit recovery strategy. You can pave the way to a brighter credit future with the right card and responsible financial habits.
In case you were searching for information about the Destiny Card that has been making a lot of buzz recently, I hope that this blog has been of help to you. If there are any other queries related to the same, please feel free to let me know. All you need to do is scroll down until you reach the page's bottom. Then, leave your comments and suggestions in the box below. And I will be there to answer them all for you!
Read Also: