Sometimes it is so hard to come up with gift ideas for a dear friend or your loved one. Especially when the person is a girl or. Usually, it takes a lot of thought to be done right. Roses in a box can be a perfect gift for a girl, no matter the women's age and mental stage.
You might consider giving fragrances, scented candles, clothes, or other things that you feel would make them feel loved. Flowers also rank highly on the list of potential gifts.
Why Are Roses In The Box Best Gift For Girls?
Although fresh flower bouquets have been the go-to arrangements for gifting flowers, more people appreciate the concept of preserved roses in a box.
Roses in a box are essentially preserved roses arranged in a box or a ceramic vase. The boxes may be plain, designed, or come with a requested inscription.
These are naturally grown roses that have been treated to make them last long – up to three years.
A box of roses is essentially easier to manage as long as you keep it away from direct sunlight and excessive moisture.
If you gave a girl a bouquet of fresh roses, she would have to get a vase to hold them up.
The preserved roses could be arranged in different ways and include colors that express the desired message.
How To Choose Roses In A Box?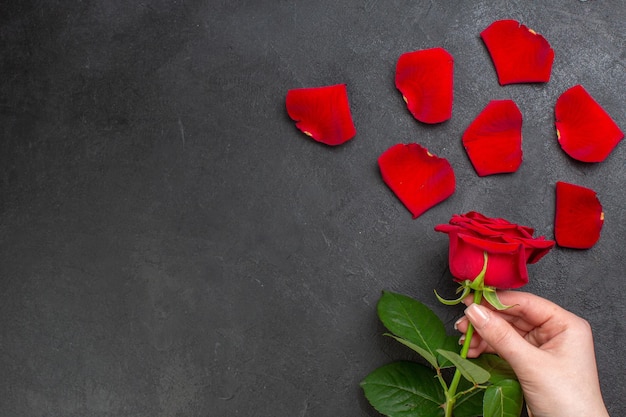 A box of roses is a fantastic gift option for people who usually do not have the words to express how they feel. Playing around with colors and arrangements allows you to express different messages to the recipient.
There are multiple types of roses in a box, shapes, and sizes available to choose from, and these could also be varied depending on what you are going for.
Pick Any Colour Of Box Which Will Going Compliment The Look
The colors of the constituent roses in the box are important elements to be considered during selection. Red roses are generally known as a symbol of love and are in high demand during Valentine's Day.
These could be sent not just to your lover but also to your sister. Girls like to be admired and appreciated; hence, a box of pink or lavender roses in a box would communicate this excellently.
Select The Rose Colours Wisely
Green and yellow roses are associated with a lively and joyful energy that would be nice if you were trying to cheer her up.
Here are some of the factors which you need to look at before buying the roses in a box.
Do check the boxes and then find a decorative one.
Else you can redesign the box with ribbons by using your imagination.
Select the new box and assemble all the flowers in there.
Use the net decorative items on the top of the flowers.
You May Also Check: Special Gifts that You Can Get for that Special Someone
Where To Buy The Roses In A Box?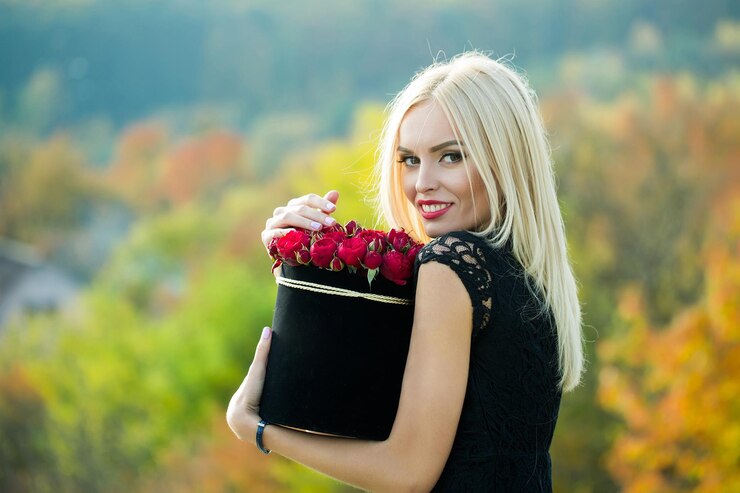 Buds and Petals flower shop is a go-to store if you are looking for roses in a box in Miami – Fort Lauderdale area. This is the option to consider if quality preserved roses that are arranged with care are what you are going for.
Our boxes of flowers come in different shapes and sizes. However, they contain natural flowers that are preserved by our sap-swapping procedure and could last up to three years.
Every type of rose has a different meaning. For example, red roses are a symbol of love and passion. Red roses are a beautiful way to convey love and passion messages.
It also represents courage and gratitude. So when you are planning to buy some roses for someone special, you must analyze all these features to select the best one.
Our florists take care to put these together. Place an order for a box of roses and have them delivered today!
Bottom line: Make A Rosy Day For Your Special Person:
The roses in a box mean it's a bundle of joy in the box. So when you are going to select a gift box, always make sure you are selecting the best one. A fresh garden rose is a perfect gift. But the presentation is all. Pick a nice decorative box full of roses. Else you can customize the whole box and create a nice and vibrating look. How you are picking your rose box and what you like most for your special person.
Read Also: