Clicking a passport photo is not as simple as taking selfies on casual occasions. There are a lot of passport photo rules and regulations regarding how such a photo should really be taken.
In this article, I will be discussing about a few such passport photo regulations and whether or not can you smile in a passport photo. Keep reading till the end to find out more information about the same!
Taking Your Own Passport Photo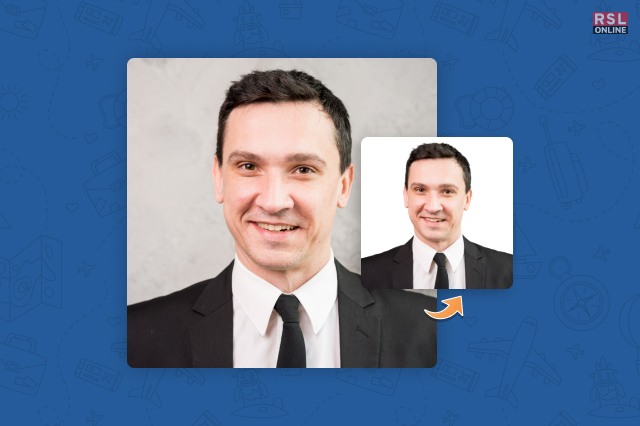 There are a lot of passport picture requirements out there. Here are the following steps to taking your own passport photos at home:
Step 1
First, and foremost you need to make sure that you are standing in front of a white background. If you do not have any white walls then you can get a large white sheet of paper or even a poster board and then tape it to your wall.
You would best stand near a window to get the best light. Remember not to stand in direct sunlight as you cannot have any shadows in your photo. You should use a flash to make sure there are no shadows behind your head.
You can have a family member or friend of yours take up a close photo of only your head and shoulders.
Tip: What to wear for passport photo? Well, go for something that you would wear daily. You need to make sure that it at least looks presentable. There are certainly a few categories of dresses that are not allowed in passport photos – like sleeveless clothing, plunging necklines, sando-tube tops, spaghetti-strapped tops, etc.
Step 2
When you are applying for your first passport or even renewing it through mail or by in-person, you would definitely need to provide a printed passport photo of the correct size of 2×2 inches which is 51×51 mm. You can also upload the photo to several sites which will help in formating the picture to the correct size of 51×51 mm. After this the photo is ready for printing.
Step 3
If you are applying for passport via mail then you will need to attach the photo to the application correctly. This is done with four staples being attached in the corners (as close to the edge as possible). The application then shows the marks exactly as to where the staples should go.
If someone is applying for a new passport in person then they can even take this photo and the application to an acceptance facility. There may also be expedited service available if needed.
Keep reading just a bit more to find out the answer to can i smile in passport photo!
Quality And Print Size Of Passport Photos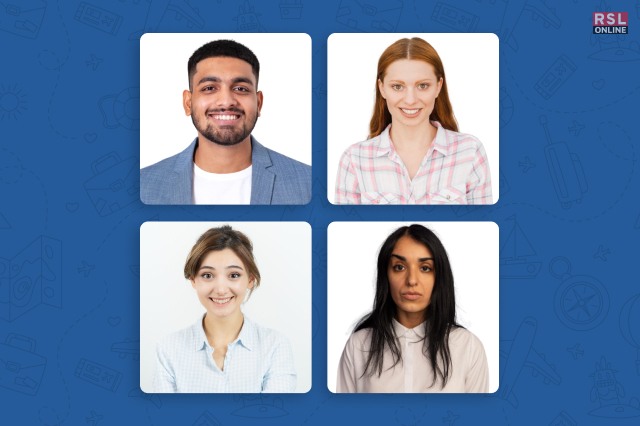 Here are the pre-requisites or requirements of passport photos:
The photo must be at least of 51×51 mm.
It must be printed on photo-quality paper, either glossy or matte.
The said photo cannot be damaged and should be in a good condition (no smudges, creases or holes).
There shouldn't be any shadows present in the photo (try clicking the photo under a good lighting).
No digital changes are allowed to the photo (like removing red-eye or even changing the background to white).
The photo that you select for the passport must be not blurry/pixelated – it should of high resolution.
Tip: Can you wear glasses in passport photo? It would be an absolute "No". One cannot wear any form of such showy accessories that guards their face in the photo.
Can You Smile In A Passport Photo?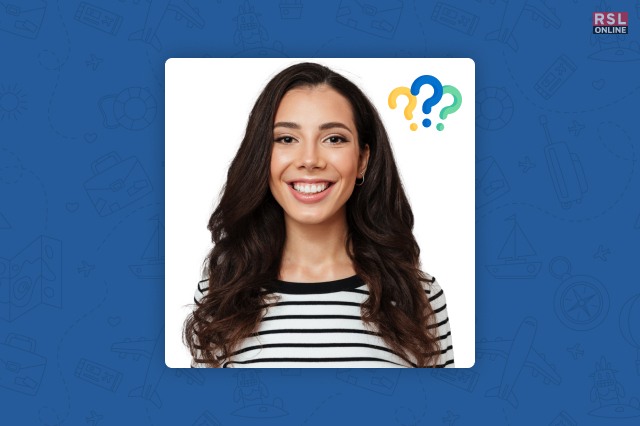 If you are wondering can you smile in a passport photo? Then yes, a person may be able to smile for a passport in certain countries. Even though for almost all of the countries in the world, a person is required to keep a very neutral expression when submitting a passport picture. The only country with an exception is the country of United States.
One also needs to make sure that both of their eyes are kept open and the mouth is kept closed in the passport photo.
Frequently Asked Questions (FAQs):
Here are a few frequently asked questions regarding taking of passport photos:
1. Can I Take My Passport Photo At Home?
A: Yes, you can surely take a passport photo at home. It is very easy to do so. You will just need a white background and a well-lit area to take the photo in. But I would also at the same time suggest that you take a photo for your passport at a professional studio to ensure that you only photo of the best quality.
2. How To Renew Passport And Take Own Photo?
A: When renewing of your passport online, you would need to submit a digital photo rather than a printed version. The U.S Department of State website also has a photo tool that resizes and crops the digital photo according to the required dimensions.
3. Can I Make Use Of My iPhone For Taking My Passport Photo?
A: Yes, one can certainly use their iPhone or any other phone for that matter, to take a passport photo. Just make sure that there's a white background and good lighting.
4. How Can I Convert My Photo To Passport Size?
A: A passport photo should be of 2×2 inches in size. One can even upload photos to the website which has photo size conversion tools. A few such websites which can convert a photo to the passport size include – ePassportPhoto.com, Oddprints.com, etc.
To Wrap It Up!
I hope you found the information on can you smile in a passport photo useful. Do remember to counter check with the regulations of the particular country that you are residing in. As rules and regulations regarding passport photos vary from place to place. What is allowed in one country might not be allowed in another.
Thank you for reading up till here. Let me know in the comments your thoughts on the same.
Read Also: