Unfortunately, there is no magic formula for your photography when it comes to taking a really professional-looking photograph. Sometimes when you point to the camera and shoot, magic happens. Other times, what you get is something that looks a little disappointing.
Unfortunately for many people, good photography takes years of hard work, dedication, and practice before they can start to see real results time and time again. If you are new to photography, you may be wondering if there is anything you can do to improve this. 
4 Tips To Click A Stunning Picture
A couple of things you can do that will help you significantly improve your photography without too much effort. First, photography knowledge is not an instinct, so you will succeed in clicking like a professional if you follow the photography's grammar.
Here are four tips to help you make your photography look more professional.
1. Ask For Tips
If you have seen some fantastic photographs, for example, on a photo sharing platform, and are wondering exactly how the photographer managed to capture the image, then why not ask. 
Photographers are often happy to share tips, particularly with those who are just starting out on the ladder and really want to learn more about taking good photos. 
For knowing the great tips from the photographers for your photography, the online photo-sharing platforms and the forums are the best places. You can see the other's opinions from there. And you also can share your own opinion.
2. Think Light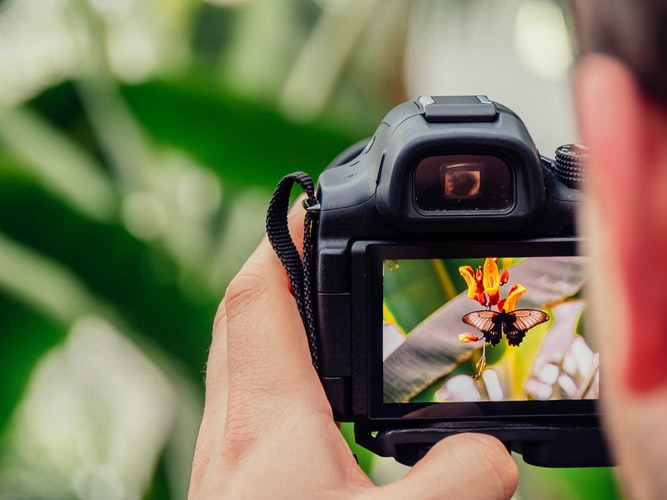 The best thing that you can consider for your photos is that light is more important than location. Think about the direction of the light and where it is in respect to the subject that you have in mind for your photo. 
This will give you a great starting point. Move around your subject and consider them from all angles. The light will change and what you really want to find is the best light you can get. Don't assume you know until you have finished looking.
Sunny days at noon are not a good time to shoot, so avoid them. In fact, starting with a cloudier day should be much easier. But, of course, the hours before and after sunset and sunrise are arguably the best, so you will certainly want to try taking a few photos then to see how things turn out.
3. Consider Your Surroundings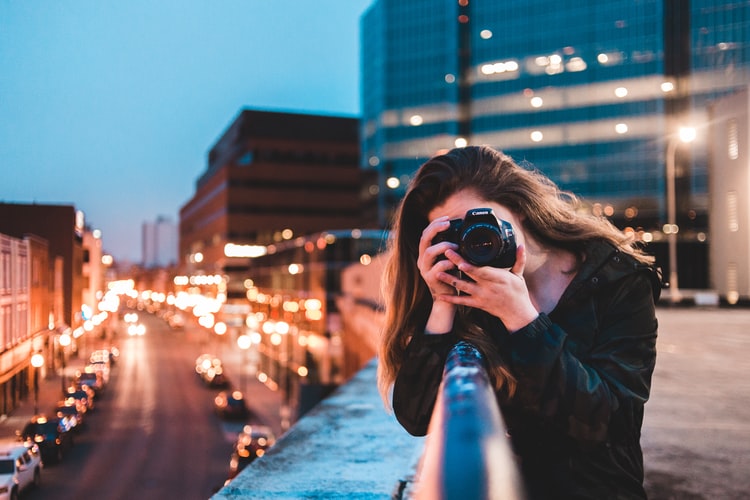 One way to make your photo look more professional is by using backdrop paper. This paper will add texture and depth to your photos and make them more attractive. It also serves as a kind of white balance that helps you find the right color temperature for your photo.
If you are in a busy place, you will need to pick the moment to take your photo very carefully to avoid a cluttered frame or distractions from passers-by. On the other hand, if you plan for your photography in a busy place, the framing and perfect background will help you.
4. Editing
Invest in some good editing software; there is no shame in editing your photos. In fact, many professional photographers will do at least a small amount of editing on their photos.
This does not have to be fancy editing. In fact, the simple stuff is what can make all the difference. You may want to consider doing a check of the exposure and white balance, a little sharpening and noise reduction, and maybe a tiny tweak to the saturation and contrast. A few or even all of these, where necessary, can make a massive difference to your photography, particularly if you prefer to shoot in RAW.
Conclusion:
Once you think that the image on your screen looks professional, print it off. Then take a really close look at the print. There may well be things that you have missed. If so, go back and edit these – taking a little extra time to make edits to photographs is something that many photographers do to their pictures to ensure that they look professional. By the day you gain more experience in your photography, your picture quality and ideas will enhance both. To be professional, one should keep practicing.
 Read Also: