The German hospital system allows almost all German residents to receive top-class medical care. The entire working population has health insurance. Their relatives are also insured. Most people have compulsory state insurance, and some also use the services of private insurance companies. Foreign citizens who want to receive medical care in Germany are treated at their own expense. You are welcome to visit the Booking Health website if you want to know the prices for treatment at German healthcare facilities. On our website, you will find all the leading German clinics and see the cost of the most popular medical operations and/or processes. Medical tourism in Germany is well-developed, so you can make your treatment appointment at one of the medical centers for your preferred dates.
What Types Of Hospitals Are There In Germany?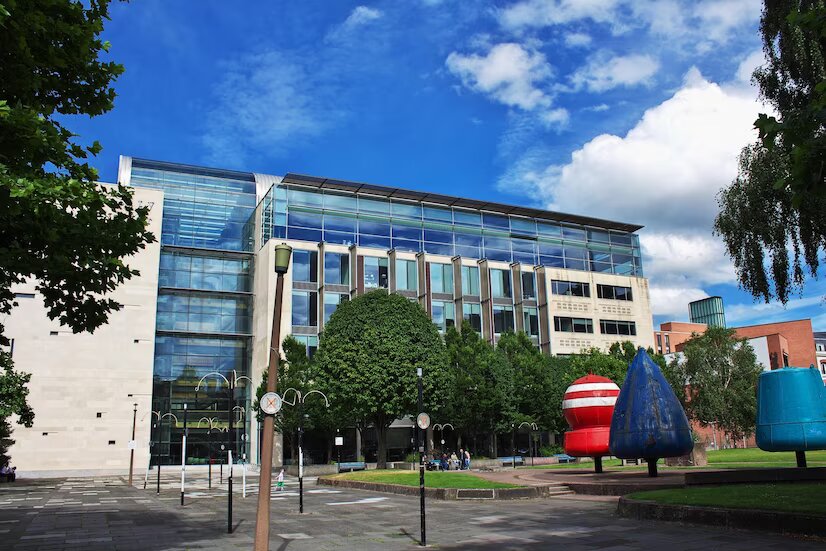 There are medical facilities with various types of ownership in Germany: university, municipal, private, and church.
University hospitals are considered the best. These healthcare facilities have a strong scientific base. Such hospitals employ the country's leading specialists, and many of them have academic degrees. These are large maximum care centers, each of which serves hundreds of thousands of patients annually. University hospitals offer the most advanced techniques. This is the best place to go if you need to cure a severe or rare disease. The best cancer clinics, departments of cardiac surgery, and departments of neurosurgery operate at university centers.
The level of medicine is also quite high at municipal hospitals. These medical facilities carry out all the basic operations as well as procedures that are necessary for patients with common diseases. Municipal hospitals also provide cancer treatment, perform heart surgery, and remove the appendix or gallbladder. Such hospitals employ good specialists, and treatment is cheaper. You can save money by contacting one of the municipal hospitals if your case is not very complicated.
Private clinics can also be general hospitals, but they frequently include specialized medical centers as well. These centers specialize in ophthalmology, orthopedics, reproductive medicine, urology, plastic surgery, etc. Many private clinics employ specialists from university hospitals. These medical facilities use high-quality equipment, create comfortable conditions for patients, and often use their own unique methods to treat diseases.
Church hospitals are funded by religious organizations. These are usually general hospitals. They can treat almost any disease at a good price. Particular attention is paid to helping patients with severe incurable diseases, palliative care, and the treatment of chronic pain syndromes. Doctors make every possible effort to cure the disease, preserving a high quality of life for patients as much as possible.
Leading Medical Fields In Germany
In Germany, the greatest attention is paid to the development of the following medical fields:
      Oncology
      Cardiology and cardiac surgery
      Neurology and neurosurgery
      Preventive diagnostics for early detection of diseases
      Rehabilitation
German medical centers use advanced methods and the latest drugs. The treatment here is not only more effective but also less traumatic for patients and less likely to lead to any complications. The results of procedures and surgeries are more reliable if you are treated in Germany. This means that the likelihood of a recurrence of the disease is reduced in the future. The need for repeated treatment, including surgery, is reduced as well.
Why Get Yourself Treated In Germany?
Hospitals in Germany admit a huge number of patients from foreign countries. What makes them so attractive to medical tourists? Getting yourself treated in Germany has many advantages, including:
      Sparing and minimally invasive or non-invasive techniques
      State-of-the-art equipment: robotic surgical systems, linear accelerators for safe radiation therapy, X-ray and hybrid operating rooms, neuronavigation systems, and much more
      Germany employs doctors who are highly reputable all over the world
      Germany is one of the five countries in the world that conducts 80% of all clinical trials
      New operations alongside other functionalities, as well as advanced equipment, are being developed here, and innovations from other developed countries are being introduced into medical practice in a timely manner
Germany is one of the world's best countries in terms of the quality of rehabilitation. After the completion of treatment, a person remains able to work and lead a full life.
Wrapping It Up
You are welcome to visit the Booking Health website if you want to undergo your treatment in and around Germany. We will help you select a hospital and organize your trip. When you make your treatment appointment through our website, treatment will cost you less due to the absence of taxes for foreign patients. Our company's employees will take care of all organizational issues, and you can fully focus on restoring your health.
Read Also: