Meet Hasbulla, the small man with a colossal online presence! With over 8.6 million Instagram followers, this pint-sized powerhouse has taken the internet by storm. Just last year, he embarked on an epic adventure 'down under' in Australia as part of his international tour, leaving fans Down Under eager to catch a glimpse of the viral sensation.
"I can't wait to see all my Aussie fans and explore these incredible cities," Hasbulla exclaimed. Hailing from a tiny Russian town, he's thrilled about immersing himself in a different culture and, of course, meeting kangaroos – a dream that has captured the hearts of his global audience.
But, you might be wondering, who exactly is Hasbulla and how old Hasbulla is! Well, keep reading this blog till the end to learn more about him…
The Rise Of 'Mini Khabib'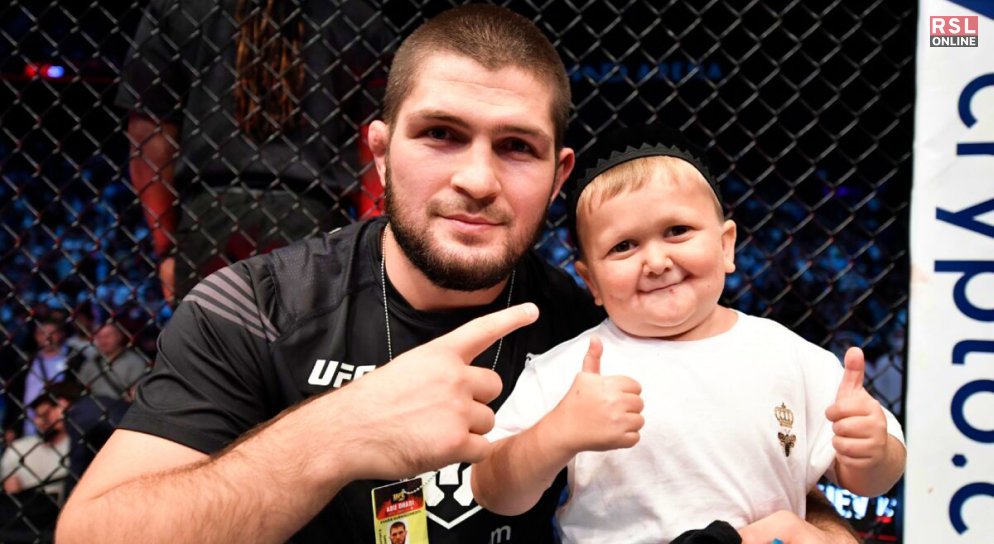 Hasbulla Magomedov, affectionately dubbed 'Mini Khabib,' hails from Makhachkala in the Republic of Dagestan, nestled within the Russian Federation. His meteoric rise to internet stardom occurred in 2020, during the throes of the COVID-19 pandemic, when his TikTok videos went viral, generating a frenzy of memes and tweets.
While not officially affiliated, Hasbulla has carved out a niche within the international Ultimate Fighting Championship (UFC) community.
His claim to fame? A viral video where he hilariously reenacted a UFC champion, Khabib Nurmagomedov's iconic weigh-in. Since then, the dynamic duo has consistently churned out entertaining content that keeps fans coming back for more.
Hasbulla's fame extends far beyond his humorous antics. He grapples with a debilitating condition known as Growth Hormone Deficiency (GHD), which gives him an unusually short stature (around 100 cm).
Yet, it's his confidence and charm that have endeared him to millions worldwide. As a devout Muslim, he openly shares his love for Islam, amassing a substantial Muslim following.
From Memes To Snow Days In Scotland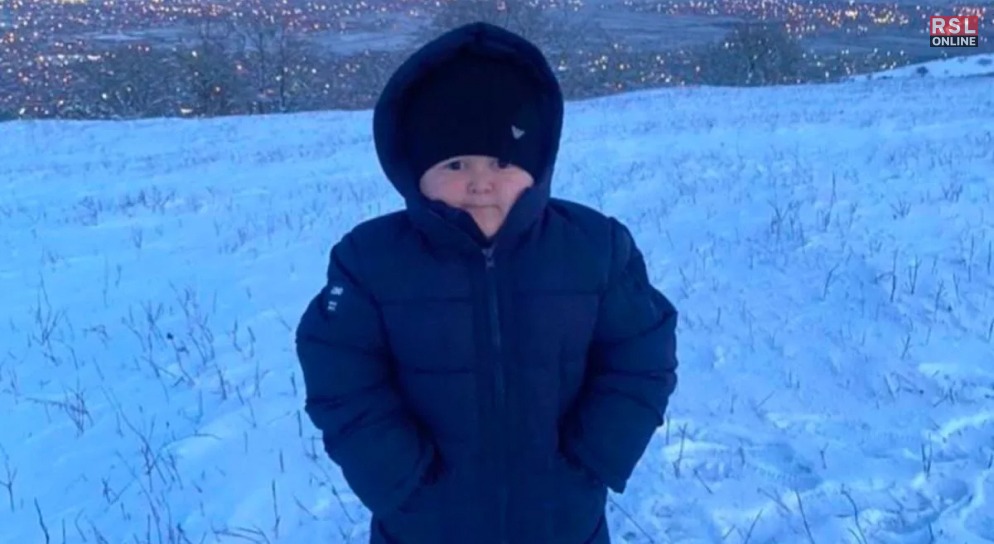 In the world of Scottish pop culture, Hasbulla has become a regular feature in memes and even pranks. In 2022, a Scottish newspaper received an unexpected submission when someone sent in a photo of the Russian TikToker, much to the amusement of readers and social media users alike.
Unpacking Hasbulla's Medical Condition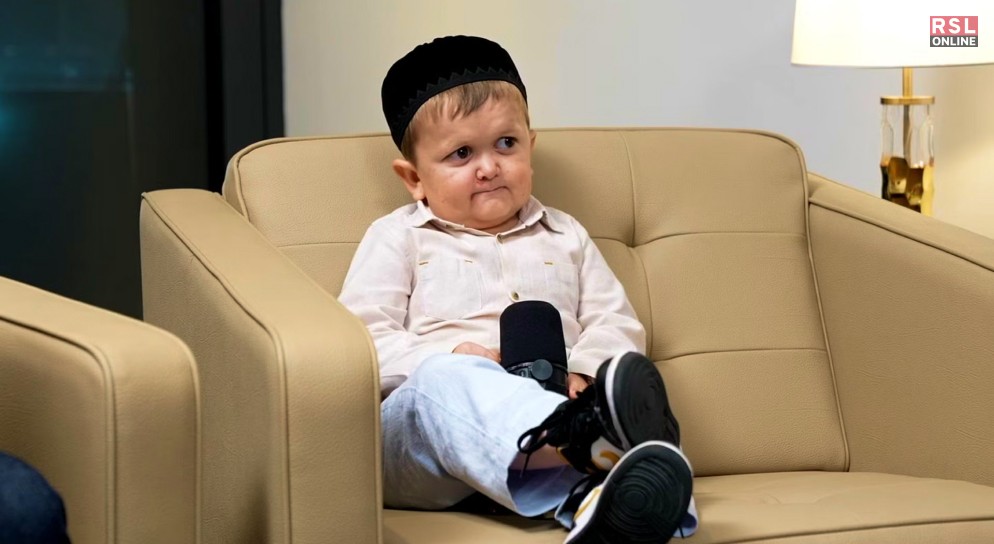 Hasbulla's unique physical features are a result of Growth Hormone Deficiency, often referred to as 'Dwarfism.' GHD is a rare condition characterized by inadequate secretion of growth hormone from the anterior pituitary gland.
This condition results in abnormally short statures with otherwise normal body proportions. Individuals with GHD can experience a range of symptoms, including fatigue, anxiety, depression, and feelings of isolation from society.
However, Hasbulla's resilience, humor, and confidence have been instrumental in his global success, making him an inspiration to many.
Mini Khabib's Journey In MMA
Dubbed 'Mini Khabib,' Hasbulla has made a significant impact on the MMA world. Despite his small stature, he's taken up the sport with gusto. Hailing from Dagestan, a region known for producing formidable MMA fighters, Hasbulla has formed friendships with prominent Russian fighters.
His social media is teeming with photographs and videos of him engaging in roughhousing with friends, training, and even staging mock fights. One of his most popular videos features a press conference pre-fight with popular singer Abdu Rozik, who shares a similar growth condition and height, creating an entertaining spectacle for fans.
Hasbulla's Leap Into Boxing And MMA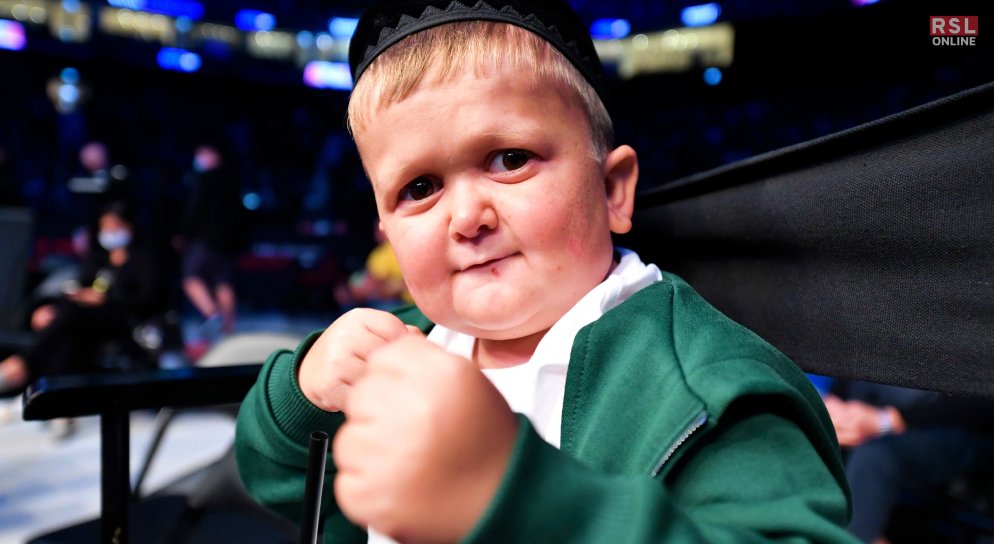 Not content with just being a social media sensation, Hasbulla has ventured into boxing and mixed martial arts, following in the footsteps of his Dagestani compatriots.
His social media is filled with videos of him taking on opponents double his size, showcasing his determination and relentless spirit.
Whether it's weight training, sparring, or perfecting his combination strikes and submissions, Hasbulla is a force to be reckoned with in the ring.
Revving Engines And Daredevil Antics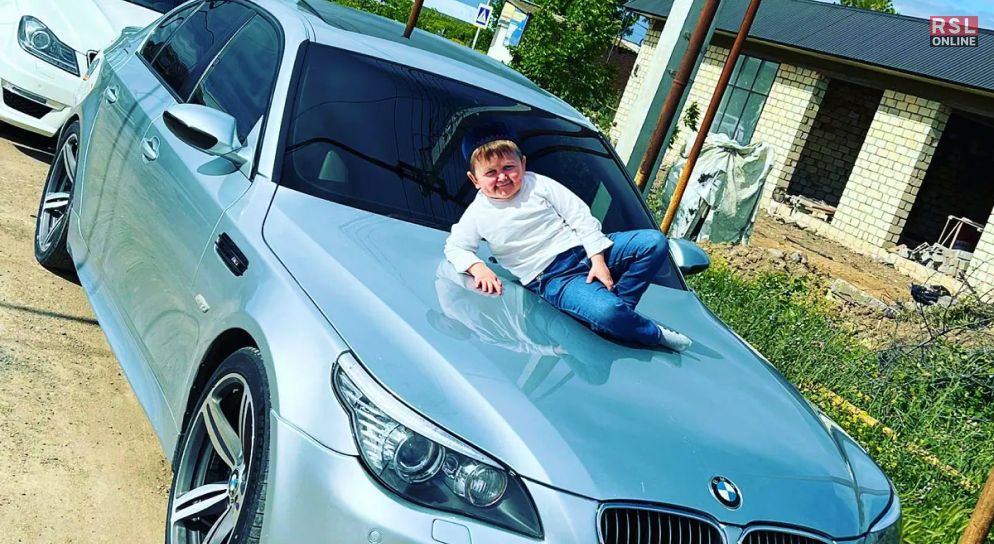 If you follow Hasbulla on Instagram, you'll quickly notice his penchant for luxury cars. Despite his small stature, he fearlessly flaunts fresh BMWs and AMGs.
He's even been spotted steering cars while sitting on the driver's lap, tearing through the streets on a quad bike, and taking the wheel of a 4WD on beachfront adventures.
But it's not all about cars for Hasbulla. His social media also showcases him playfully wielding weapons and brandishing knives at his friends, adding an element of thrill to his online persona.
In one memorable video, he attempts to lift an AK-104 with the help of a police officer, resulting in a comical but entertaining spectacle as he fires multiple shots from the rifle.
Why Is Everyone Talking About Hasbulla?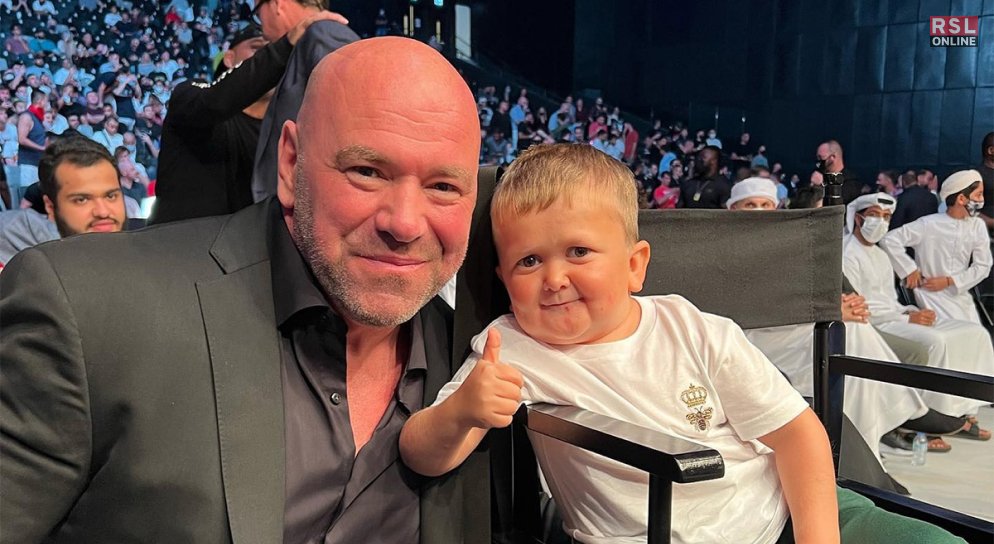 At just 20 years old, Hasbulla Magomedov has become a social media sensation from the Republic of Dagestan in Russia. His unique blend of fast cars and fistfights has garnered over 6 million Instagram followers and has the entire fight world in stitches.
Known for calling out big names like McGregor and Khabib on his many social media platforms, he is also famous for his side-splitting pre-fight press conferences with his arch-rival, Abdu Rozik.
The Net Worth Of The Mini Marvel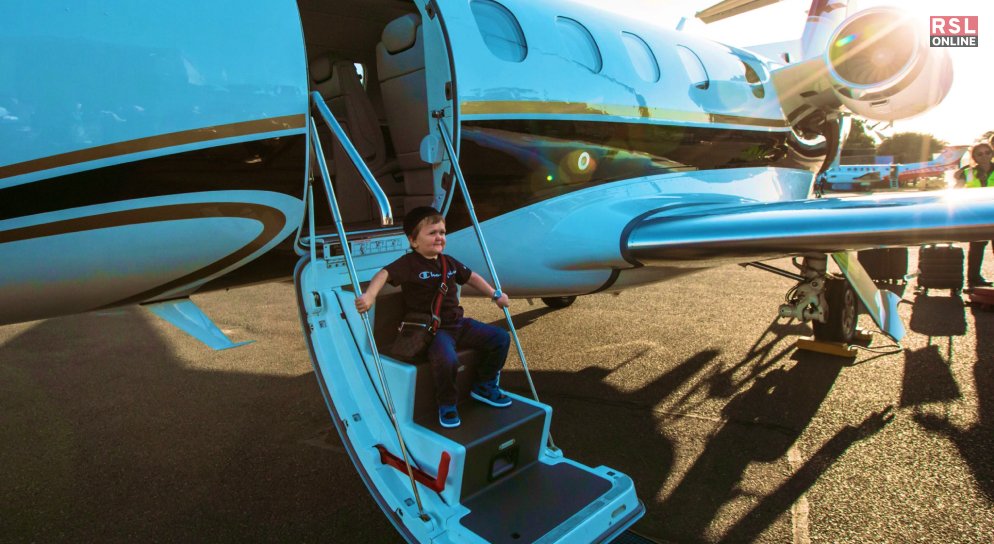 Apart from the fact that people often search about how old Hasbulla is, they are also curious to know about all the money he has!
With all the buzz surrounding Hasbulla, it's only natural to wonder about his net worth. Reports suggest that his social media presence and promotional work have pushed his net worth beyond USD$200,000, with an average monthly income of USD$80,000.
Yes, that's right!
Keep in mind that these figures are estimates, and if the highly anticipated Hasbulla vs. Abdu Rozik fight materializes, you can expect those numbers to skyrocket.
In conclusion, Hasbulla may be small in stature, but he's undeniably larger than life in the world of social media, entertainment, and even sports.
His infectious confidence, humor, and determination have earned him a place in the hearts of millions, and his journey continues to unfold, keeping us all eagerly tuned in for what comes next in the epic saga of 'Mini Khabib.'
Final Words
From his meteoric rise as 'Mini Khabib' to his forays into boxing and MMA, Hasbulla has shown that size is no barrier to achieving greatness. His willingness to embrace challenges and showcase his talents in the ring, all while grappling with a medical condition, has made him an inspiration to many.
Hasbulla's online presence, filled with entertaining content, luxury cars, and daring antics, has solidified his status as a social media sensation. His ability to connect with fans, even in the face of unexpected challenges and diplomatic incidents, speaks to his enduring appeal.
In case you wanted to know about how old Hasbullah is and other important details about this man, I hope that this blog has been of help to you. If you have any more questions about this topic, please don't hesitate to ask. Simply scroll to the bottom of the page, where you can leave your comments and suggestions in the box. I'm here to address all your doubts!
Read Also: