Did you know that around 30% of global food loss occurs in the agricultural and harvest stages of farming?
The way that farmers handle their crops and animals determines how big each harvest will be.
If you want to make the most of your farming season, you should consider investing in a silo.
Keep reading to discover the important factors that will help you find the most suitable grain silo!
1. Flat vs Hopper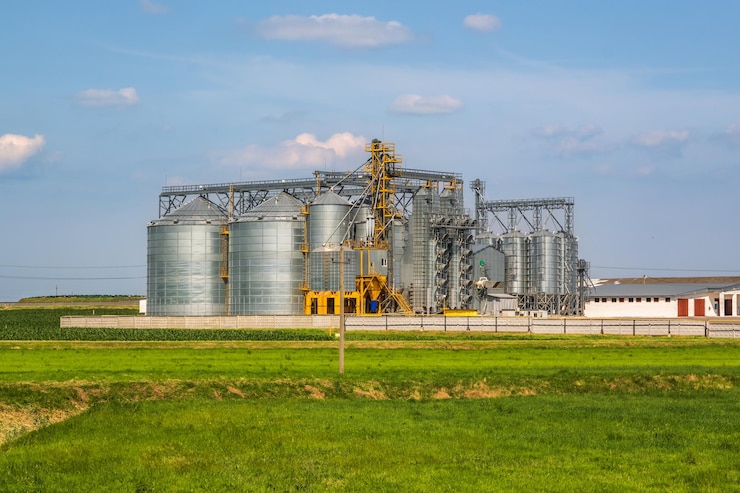 One of the first things to determine when shopping for a grain silo is if you need a flat or hopper-bottom.
Flat-bottom silos work by putting the first in and last out. These silos are perfect for storing up to 20,000 MT of grain, which is much larger than other styles. Flat-bottom silos have a wonderful flow, but a sweep auger is required to assist gravity and pull all the grain down.
Hopper-bottom silos are typically smaller and only have a max of holding 1,500 MT of grain. Although these silos aren't as big, they are much more affordable than flat-bottom silos. If you will have a constant feed going into the silos, hopper-bottom silos are preferred since all of the grain discharges through a gate.
2. Design of Grain Bins
The design of your grain bin or silo will influence how well your grain is and flows.
Depending on the density of the bulk, you may need to angle your silo in a particular way for optimal performance. You should also consider the maximum wind velocity and seismic activity. Since your silo won't have another structure, you must ensure it can handle outdoor elements.
While researching the pros and cons of each design, don't forget to check the ventilation systems to prevent condensation.
3. Construction Materials
Whether your silo is made of GI, Magnelis, Galfan, or Zincalume, it can protect and store your grain.
The silo should be made with metal-coated steel sheets that are flexible. The thin sheets won't get damaged in the wind and have a bit of flexibility to account for weather changes. By doing a salt spray test, you can ensure that your silo is corrosion-resistant.
Solar heat reflectivity metallic sheets are another popular option. These sheets reflect solar heat, which maintains a cooler temperature for the grains. Without this material, your grains could deteriorate or discolor.
4. Aeration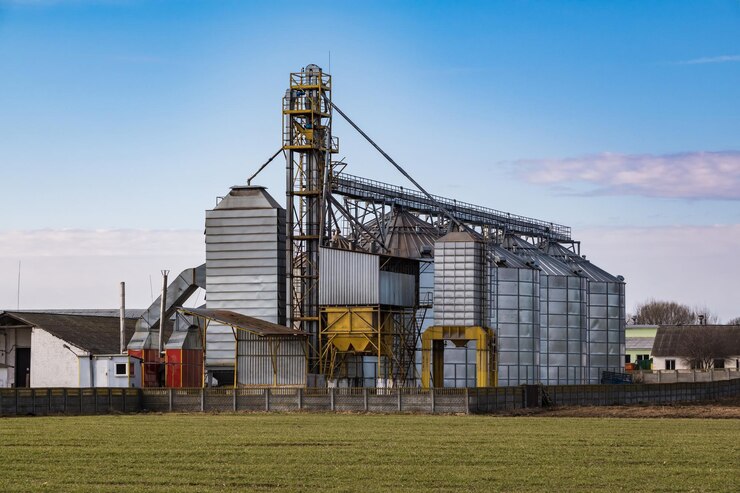 The ventilation system will help aerate your grains, but it won't be enough.
Most people recommend getting silos with an aeration system and perforated flooring. Fans are essential for the inside of silos since they can reduce hot spots and mold growth. Aerating the grain effectively will make them cool and uniform, and also safe.
Perforated flooring can also get installed to prevent moisture and grains from accumulating at the bottom. Make sure your floors are strong enough though so they don't need to be replaced. You can use ground storage tanks to keep your grains pure.
5. Temperature Monitoring Features
If the silo manufacturer doesn't have a temperature monitoring system, you might want to consider other options.
Cables can get installed inside of the silo and are easy to maintain. Depending on your grain depth, you can use these to monitor temperatures throughout the day. If you live in an area that has fluctuating temperatures, it can help you take proactive measures before the grains overheat.
Which Grain Silo Will You Get?
Finding a grain silo can be intimidating when there are so many styles on the market.
By looking at your grain and the amount you produce, you can determine which design is most suitable. Flat and hopper-bottom silos are efficient when properly installed and aerated. Don't underestimate the importance of fans and temperature regulation.
Make sure you check out our blog for more articles about making the most of your harvest and farming!
Read Also: