A Magnitude 6.5 Earthquake Strike Idaho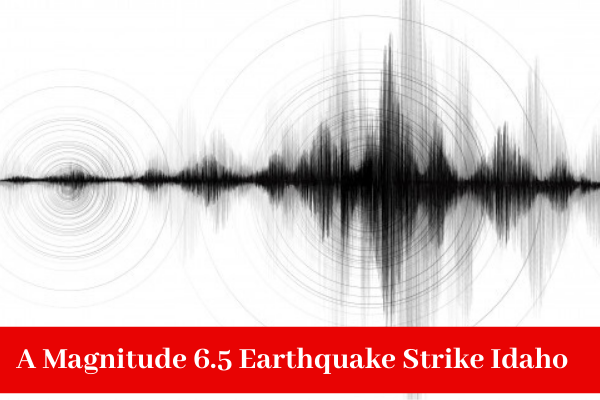 While the whole world is an emergency state due to COVID 19 pandemic is struck by a natural disaster. According to the united states geological survey, Nort east of Boise, Idaho was struck by a 6.5 Magnitude Earthquake. This Idaho earthquake took the locals by surprise as it struck Boise on Tuesday night.
There were neither casualties nor injuries were reported. But there was a social media burst on how the residential buildings were shaking at that time. Reports confirmed that all the locals in the northeast of Noise, Idaho faced this shaky feeling on Tuesday night.
According to the United States Geological Survey, the epicenter of the earthquake was 45 miles away from the west of the town of Challis, along the salmon river mountain.
Boise police department twitted that they have also felt the shaking of the earth on Tuesday night and have asked the people to stay at home and to be conscious when they are outside. And have also asked people to call for the police if they found themselves in dire situations.
Later on, it was confirmed by the national weather services that there was an aftershock of magnitude 4.6 in the same area.
Fortunately, there were no reports of any casualties and significant residential damage.
In fact, this current earthquake was close to the largest Idaho earthquake that struck in 1983. That earthquake was like a nightmare for the locals. As there were many casualties and the cost of property damage was more than $12.5 million.
Sandip Sah
Sandip Sah is a content writer and a content editor for TechNetDeals.com & TechTrendsPro.com, who has set sail to venture all the writing industry secrets. His passion for technology and ambition to express his thoughts through words has been the driving force in his journey. He is also a valuable guest blogger for sites like TheLegalGuide, SmartBusinessDaily, TopPrefference, and EmblemWealth. Sandip specializes in writing warm, humorous, engaging, and SEO friendly content.