Coronavirus Pandemic Triggered Furlough and Layoff across the World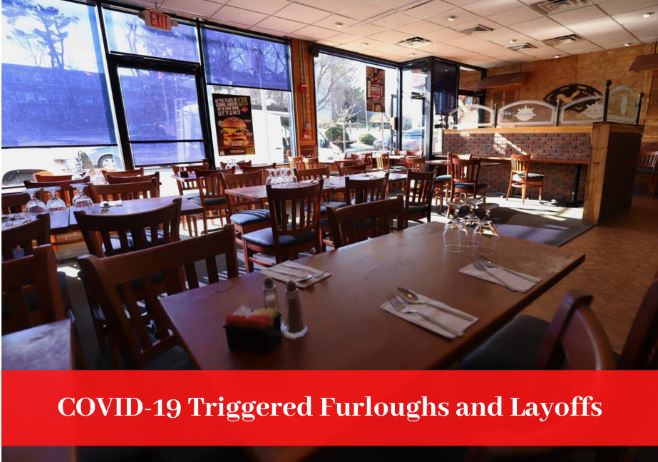 The biggest impact of the COVID-19 has on people's health, over 785,000+ have been infected and over 37,000 have died. Secondly, the coronavirus outbreak has brought a downturn in the global economy. As a result, many companies are downsizing their workforce. Major companies have already laid off and furloughed their employees. The numbers are expected to increase in the upcoming days. In the USA, starting with General Electric, Macy's Inc., Gap Inc., and several other companies have stated that they will be furloughing employees due to coronavirus outbreaks on Monday.
Some companies have also opted for temporary as well as permanent layoffs of workers. This effect is not only in the USA, but companies across the globe have also decided to take similar measures.
Macy's Inc. is on the top list of furloughing employees due to the outbreak. On Monday, it announced that it is going to furlough the majority of its 125,000 workers in the coming days. And Gap Inc. said it would furlough nearly 80,000 workers as the outbreak forced to close the stores. 
Major airlines such as Air New Zealand, American Airlines, Air Canada have decided to layoff employees in the coming days. Air New Zealand decided to layoff about 3,500 employees, as the coronavirus outbreak forced to cancel all the flights. Whereas Air Canada is going to lay off nearly 5,000 flight attendants. 
This is clearly showing that millions of people will be unemployed in a few weeks or months. So, here is what they should know about furlough and layoff.
Furloughs and layoffs are not the same. When employees are furloughed, means that they are not working for the company so they don't earn their salary. However, they retain their jobs, they are able to join the company once the furlough period is over. This is a temporary arrangement for the workers where they may get other benefits under the company policy.
On the contrary, when employees are laid off, means that they are terminated temporarily or permanently from their job. There is no chance or a very little chance of the employees that they can return to their job one day. 
Mashum Mollah
Mashum Mollah is a passionate blogger. He loves to share her thoughts, ideas, and experiences with the world through blogging. Mashum Mollah is associated with Mashum Mollah & Blogstellar.