UN-WHO Collaborates to Find Out COVID-19 Vaccine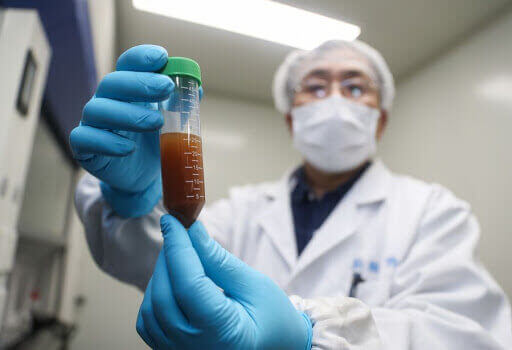 As the COVID-19 pandemic continues to spread to almost the entire globe, which has resulted in the imposition of the rigorous lockdown all across the world. Every one including UN-WHO is coming up to the front level and also has paced up with their research of the COVID-19 Vaccine. 
Several trials and surveys and studies are being conducted in the US, UK, China, and India and the final and foremost target of everyone is to find the correct vaccine for the novel Coronavirus. All of them are trying to find out the best solution by taking out the best possible solution in no time. UN-WHO are looking for a Vaccine that could relieve the entire globe from this pain. 
Related Post: COVID-19 Vaccine Update: WHO Announces Corornavirus Vaccine News
Everyone is trying to fight against this pandemic in ways that could be possible for all, the UN launched a collaboration to bring together world leaders, the private sector, scientific and humanitarian actors and other partners to promote health in these difficult times and to share information on the virus, exchange data amongst each other without any political boundaries.
This collaboration hosted by the UN is joined by the WHO Director-General, Tedros Adhanom Ghebreyesus, French President Emmanuel Macron, European Commission President Ursula von der Leyen, and the Bill and Melinda Gates Foundation. 
Read More: Gujarat Becomes The 2nd Worst-Hit COVID-19 State After Maharashtra
On the other hand on the collaboration of the UN-WHO, the secretary of the UN general and the Secretary-General of United Nations Antonio Guterres expressed the idea for a universal solution to the universal COVID-19 problem. 
"A COVID-19 vaccine must be considered a global public good. Not a vaccine for one country or one region — but a vaccine that is affordable, safe, effective, easily-administered and universally available — for everyone, everywhere." – said Secretary of the UN general. 
Read Also: Hantavirus After Coronavirus: Man Dies In China Tested Hantavirus Positive
"A world free of COVID-19 requires the biggest public health effort in global history: Data must be shared, resources mobilized and politics set aside. We are in the fight of our lives. We are in it together. And we will come out of it stronger, together," he said.
Mashum Mollah
Mashum Mollah is the feature writer of Search Engine Magazine and an SEO Analyst at Real Wealth Business. Over the last 3 years, He has successfully developed and implemented online marketing, SEO, and conversion campaigns for 50+ businesses of all sizes. He is the co-founder of Social Media Magazine.