Taking Advantage Of Your Jura S8 Coffee Machine

Jura is a highly respected maker of coffee machines, and their creations are known to be very well constructed and use the latest technology.
The Jura S8 is no exception to this because it is a compact machine with an enormous range of drink options and selling features. Here's how you can take advantage of your Jura S8, and what you can do to maintain it as well as get your money's worth.
Set-Up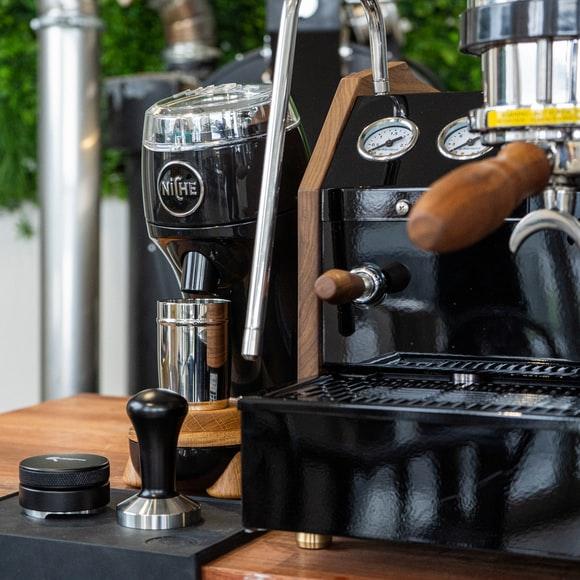 Being classed as a compact, smaller kitchen appliance, the Jura S8 coffee machine is definitely a stand-out design. It may be small, but it has 15 drink options that are preloaded onto it.
Not only that but there is the option to customize settings and preferences to create your own favorite drink.
It could be worth purchasing a smaller mug than your regular go-to cup if it is particularly wide. This is because the receiving tray is a little small, so to avoid breaking your favorite wide-brimmed mug, you could try using a smaller cup specifically for the Jura S8 machine.
Maintenance
Make sure that you use a drip tray or keep a cup underneath the dispenser at all times. This can ensure that the Jura S8 is keeping itself clean without wasting water. Getting a fresh coffee every time allows the aromas to stay rich and deep without having any unpleasant odor.
The drip tray and coffee grounds container will need to be cleaned separately from the machine, as they are not cleaned during the self-cleaning process.
Make sure that you are keeping the Jura S8 as clean as possible, and that you remove any soap suds or residue with warm water. Dry both the tray and container thoroughly before replacing them.
Smartphone App
Something that is growing in popularity is using an app to remotely communicate with your coffee maker. Jura's smartphone or tablet compatible app named J.O.E. offers similar features and setting preference options to those seen on the machine's touch screen display.
Unlike the touchscreen display, however, the app allows you to use voice commands which is exceptionally modern and should be tested out if this is something that interests you.
Another thing worth trying is the 'order' feature within the app, which allows you to request multiple different drinks in a row, which can be great for guests or even if you want to try the complete range at once.
Additional Features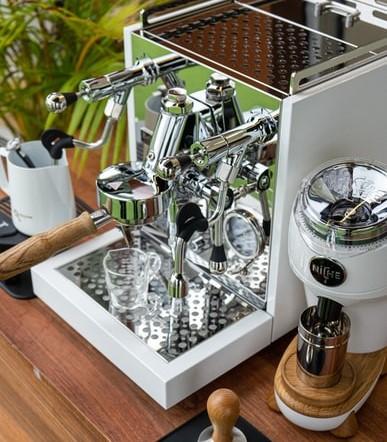 Something that most people forget about is the hot water function. Making the most out of your Jura S8 can be by making herbal tea when you don't want the caffeine hit or the strong taste of coffee. A similar thing can be done for hot chocolate. Heat milk for a creamy, cozy drink whenever you like.
Another feature that makes the S8 stand out is how its touchscreen display will tell you when something needs to be done in order to keep it functioning.
These include refilling the bean hopper, adding water, or even emptying the drip tray. Taking advantage of this can be in the form of programming regular reminders so that you can keep the Jura S8 in good condition.
You can consider making the most out of the Jura S8's additional features by programming the app and machine to make your favorite drink first thing in the morning.
This is something that makes it stand out among competitors because the grinder and brewing process is significantly quieter. This can allow you to have a high-quality coffee in the morning without waking other people.
Experiment
There is no reason why you shouldn't have a little fun with your Jura S8, and you should do exactly that. Enjoy showing your guests the range of drink options that it offers, and see how many orders you can create at once.
As long as you have taken the time to read the user's manual thoroughly, then there is no harm in making good use of your Jura S8.
Using the J.O.E app, you could try to alter the levels of each drink or see if you can change the temperature of your next coffee. This can allow you to understand the process a little better without feeling overwhelmed by the choices.
Summary
The Jura S8 is considered one of the more expensive pieces of equipment within the world of coffee machines, which is why it's definitely worth making the most out of it. Try new things and take advantage of your Jura S8 coffee machine. Who knows, you might even discover a new favorite drink at the click of a button.
Read Also:
Arnab Dey
Arnab is a passionate blogger. He shares sentient blogs on topics like current affairs, business, lifestyle, health, etc. If you want to read refulgent blogs so please follow RSL Online.