When you are the manager of a building or construction site, you may question why you should need to hire a forklift as opposed to the company that you work for simply buying one.
However, hiring gear, especially essential equipment, can be a cost-effective way to increase your company's business without you needing to commit to such a large purchase.
The rental period for most forklifts, depending on where you are and the business you rent from, is around two months, which is a lot of time to get some good work done. So, is this something that you should consider? Yes, but read on to learn more about why. 
5 Advantages To Get A Forklift Rental Service
When you are getting the forklift rental service, you will start to get many more advantages. Forklifts are essential when you want to move some items from one place to another. From new building creations to warehouse maintenance, you require professional forklift uses everywhere.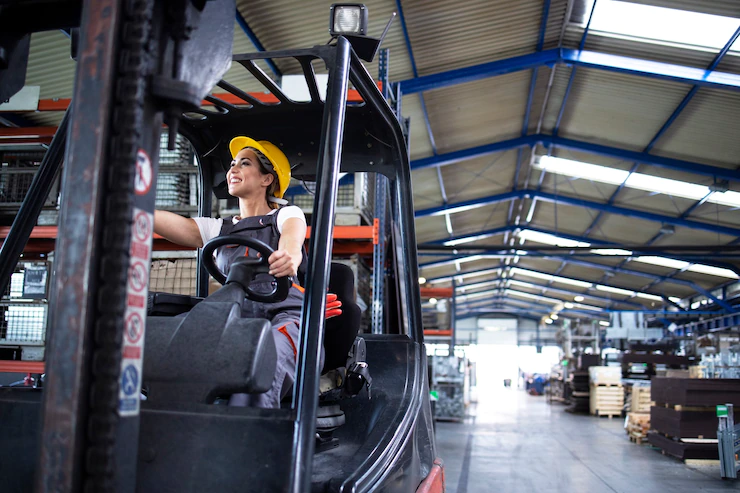 Here are the five advantages of getting a forklift rental service.
1. Faster Access
Suppose you have a forklift that has broken down, and you have a job tomorrow that will need you to have one. Forklift hire is an excellent solution, as it can allow you to choose the size of the forklift, rent it when you need it, and predetermine where it will need to be dropped off.
Rental allows you to do all this for a tiny fraction of the cost of buying a forklift, and it will be accessible and ready to go the next day. For any type of material shifting, you require a forklift. The forklifts are avoiding the mess-making chances.
2. Flexibility
Many companies who rent out forklifts can offer construction companies a flexible contract. So, you will only pay for the use of the forklift when you need it, and when you don't, the company will take it back.
This is a great option if the business is slow or if it is booming since it allows you to hold on to money that could be tied up in paying for a brand-new forklift that you couldn't afford. The forklift smoothens your shifting work. And it also minimizes your labor costs and timing.
3. Predictable
This is not to say that when you buy a forklift, the purchase rates won't be predictable. However, a reputable forklift company will allow you to avoid maintenance costs that can come with such a piece of equipment and ensure that the forklift itself is up to code and working.
If it isn't, you will usually be able to get a new one sent to you free of additional charges. This allows for better monthly budgeting for a business. When you are purchasing the forklift the whole Maintenance works belong in your quota. But when you are taking rent. The forklifts maintained are not comes under your works.
4. Newer Models First
Suppose you were looking to purchase a forklift for your company. In most instances, you would opt for the most affordable choice, which could be a somewhat outdated model. This could lead to issues on the worksite, especially if your workers are not trained to use the older models.
However, when you rent a forklift, the majority of companies will send out the most recent model to you, meaning that your team will more likely be able to use it, and it will be more effective at its job. Plus, your employees will be happier, too! 
5. Try First, Buy Later
There is nothing wrong with trying before you buy. And in fact, many forklifts rental companies allow their customers to purchase their forklifts if they like them, usually at a lower rate than buying them straight from a factory.
Once again, this saves money for the building business and allows you and your team to choose which option you want to invest in before you sign on the dotted line. There are multiple types of forklifts present in the market. You have to pick the forklifts according to your requirements. Forklift parts do not come within a small budget. So it is better now how to handle the forklifts first. Then purchase it.
Wrapping It Up:
The forklift is an essential transportation mechanism for the warehouse. You may be thinking of buying the Forklift. But purchasing the forklift is a matter of huge investments. These are the main reasons why Forklift is widely used in the factory and transportation business. But renting the forklifts is going to streamline your whole process. And forklifts will make your warehouse more organized. So which type of Forklift are you going to prefer? Let us know your opinion through the comment sections.
Additionals: