With artistic applications for graphic designers like Photoshop and many other similar applications being highly expensive and difficult to use and master, the world was in need of an application that can do all graphical processing for you. After many failed attempts by other applications, "Snappa rules" emerged as the new victor.
This nifty application allows you to create simple but elegant artwork for social media advertisements and for your own youtube channels. Continue reading this and get to know more about this Snappa application and how you can use it to create online graphics in a snap!
What Is Snappa?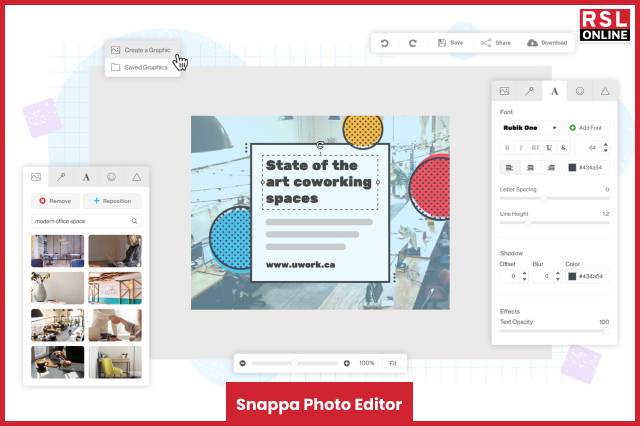 Snappa is an online graphics designing application. This application was made by a team of graphic designers and full-stack developers way back in 2015. With its user base steadily rising over the years, so far 25 million images have been created with this application, and the number just keeps on increasing.
All the functions of this application, from adding text to images, and even adding graphics like lighting and water effects, everything can be done in a snap. This is because it automates most of the functions of the activities that an artist needs to do.
All you need to do is download the application from snappa.com and get started with your first project. You can also follow the online tutorials available to learn how to use Snappa.
Features Of Snappa
So, here are some of the important features of this graphic designing tool discussed below.
1. Perfect Image Dimensions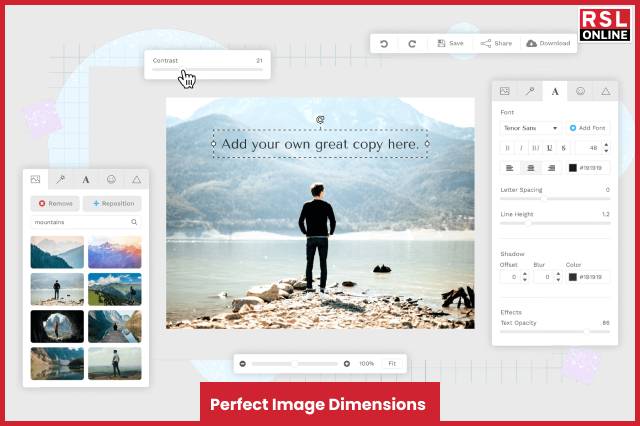 With this feature, you will be able to get the perfect size for your graphical artwork every time. No matter which digital media platform you are creating graphics for, expect Snappa to fit it in the perfect square or rectangle.
This is because it has all the dimensions of various digital media outlets saved in its library, making it easier for you to create the best graphic art possible for your project. Be it for Instagram, Twitter, Facebook, or Youtube, Snappa has a list of all the artboard dimensions saved in its spreadsheet.
2. Pre Made Templates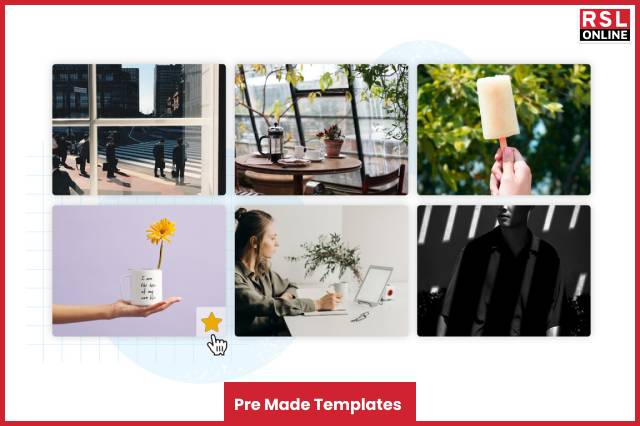 Since this application is created with ease of access and use in mind, it provides its users with many pre-made templates which you can use to start your artwork directly. These pre-made designs will be a great boon for you if you are not an artist since they provide a great starting point for making amazing graphics.
These pre-made templates also hail from various genres of work. Many of them are professional templates that are better used by business people. In addition, there also exist more informal and modern snazzy templates that are better used by Youtubers and for social media branding.
3. High-Resolution Stock Photos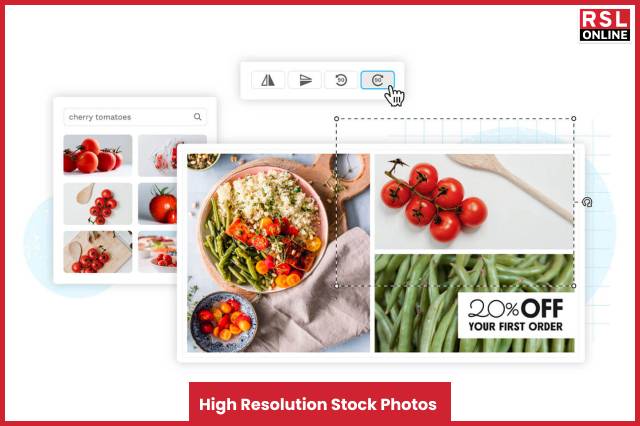 Snappa provides its users with millions of high-resolution stock photos that you can use for free, without any copyright claims and royalty charges. These background images are best used for creating great marketing advertisement graphics that can be used in social media platforms like Youtube, Facebook, and even Instagram.
Another great thing about these stock photos is that they are of high quality, and are definitely not cheesy unprofessional-looking images. More than 5 million stock photos have been selected from a billion of them. So yeah – you only get the best-handpicked stock photos here.
4. Texts And Graphics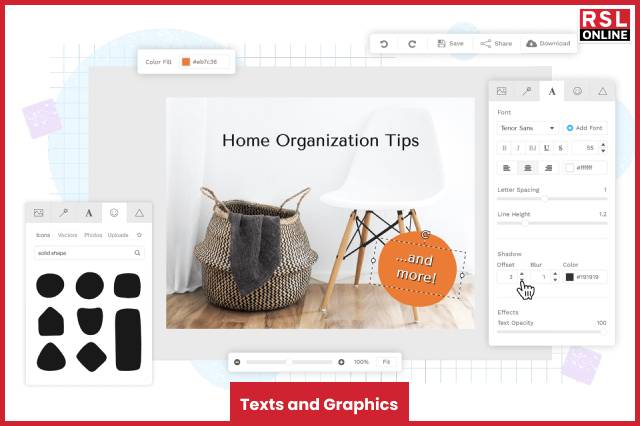 If you want to add a little bit of flair and some personal touch to your graphics, Snapa can do so with the click of just a few buttons. This application lets you choose between more than 200+ text fonts and 100,000+ vector artworks. It's also amazing to know that all of these are completely free for use and royalty and copyright free.
You can also add graphics in the form of great lighting effects and moving animations to your graphics. The best part is that you do not need any previous graphic design experience or knowledge to use this application to its maximum potential. Mix and match various designs and fonts to create the perfect picture that is in your mind. 
5. Background Remover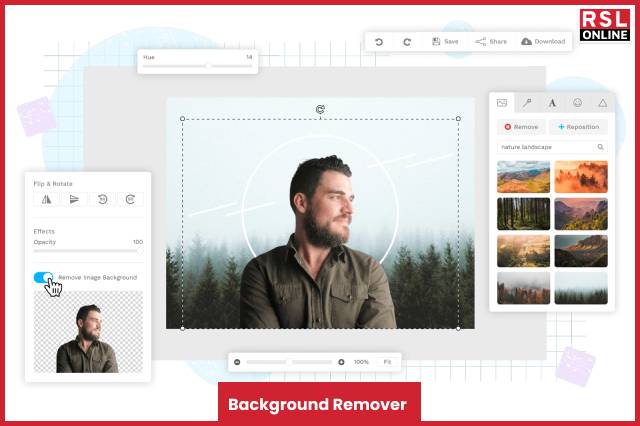 Do you have a picture of yourself, in a great pose, but with bad backgrounds? Fear no more, since Snappa is here to solve that dilemma with a snap. You can use the powerful background editor of this application to remove backgrounds from many images.
However, the background remover feature is best used in photos where there is only one subject. Since most actions are automated by the application, removing the background from multiple subjects can get quite glitchy, leading to some hilarious effects. 
6. Resize Graphics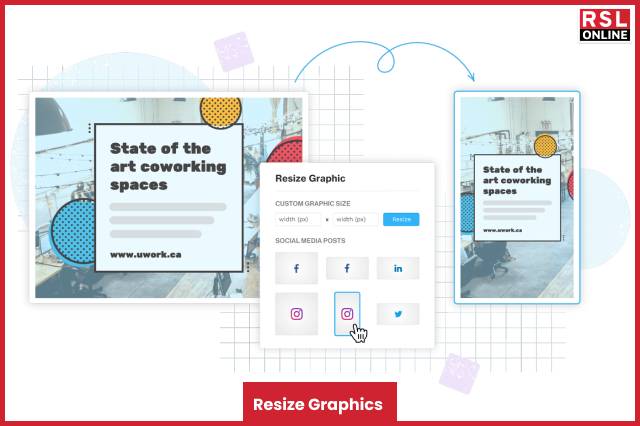 Do you think you look too small in this image? Or is the text too small? You can resize every aspect and element of graphics with this application. Using this nifty feature, you can turn small images into big Snappa youtube banner arts, and even vice versa.
7. Share To Social Media
This software has social media functionality integrated into the application itself. After you are done with creating awesome graphics, you can share them on your various social media platforms like Facebook, Instagram, Twitter, Pinterest, and lots more. You can also schedule this share action ahead of time so that it gets uploaded at the designated time you want.
Frequently Asked Questions (FAQs):
Q1. Is Snappa Free To Use?
It is entirely free for personal and individual uses. However, there exists a pro version of this application that requires a monthly subscription plan of $10 per month. Another upgrade to this version also exists known as the Team Version and will cost you around $20 per month.
Q2. Which Is Better Snappa Or Canva?
Snappa is better than Canva, although both have their fair share of users preferring one over the other. It all depends on the usage of both these apps. Snappa provides easier to use stock graphical resources, and creating graphical properties is easy. Canva on the other hand is tougher to use because of its vast amount of resources available, providing more and better graphical resources and options for you to use.
Q3. What Is Snappa App?
It is an artistic graphic designing software that helps brands design attractive graphical assets for social media posts, blogs, advertisements, and other marketing purposes.
Q4. Does Snappa Have Watermark?
The free version of this application has a watermark. The paid version removes the watermark.
Conclusion
If you are looking for an easy-to-use graphic designing software that does not require you to do a diploma course in the subject, Snappa is the perfect choice for you. From providing lots of tools for editing pictures to creating graphics for your desired project, this application is great for people and marketers who don't know how to use bigger editing software and have less time in their hands.
If you liked this article, feel free to share it with your friends and colleagues!
Read Also: