The joy of photography often starts as a casual hobby. Whether you're interested in capturing portraits of loved ones, documenting your travel adventures, or simply exploring the beauty of everyday life, the right camera can make all the difference.
However, with endless brands present in the market, the decision to begin might be tough. For your assistance, we've put together a list of top-rated camera brands that are perfect for casual photographers.
Canon: Versatile And User-friendly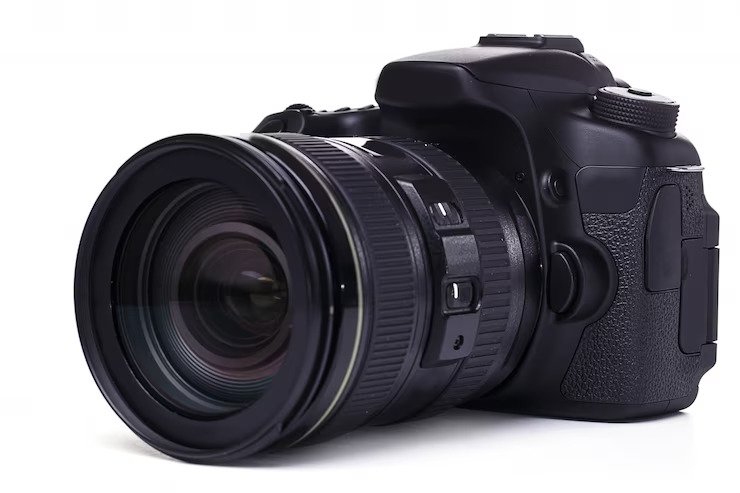 Canon is a well-established name in the photography world, known for producing reliable and user-friendly cameras. Their range of DSLRs and mirrorless cameras is excellent for casual photographers.
The Canon EOS Rebel series, for instance, is an excellent choice for beginners, offering a balance between price, features, and image quality. Let's check out some of its specifications:
Type- Without mirror
Megapixel- 24.1 MP
Sensor- Comes with APS-C CMOS
Monitor- 1.04m dots and fixed 3.0-inch
User level- Enthusiast or beginner
Pros: Consist of Advanced AF as well as shooting modes
Cons: Does not have in-body stabilization
Nikon: Excellent Performance
Another stalwart in the photography industry, Nikon offers a wide range of cameras suitable for beginners and hobbyists. Cameras like the Nikon D3500 are renowned for their exceptional image quality, user-friendly controls, and robust build.
The D3500, in particular, has a Guide Mode that's perfect for beginners, guiding you through the settings while you learn.
Pros: The Nikon is actually one of the most popular with social media influencers and vloggers.
Its quality is high enough to capture the attention of followers, but the ease of use is simple enough that anyone, even the most amateur blogger, can use it without running into problems.
The quality produced is good enough for using those social media posts and turning them into a photo book using a photo book maker.
Cons: The issue is with some posts, if the quality isn't the best, they don't always turn out great when you want to print them, and if you're in the market to make a portfolio photo book, you need high-quality pictures.
Sony: Innovative And Compact
If you're looking for a more compact option without compromising on image quality, Sony's range of mirrorless cameras might be the perfect fit. Known for their innovation, Sony cameras like the Sony Alpha a6000 combine the power of a DSLR in a much smaller package.
They also offer excellent autofocus systems and high continuous shooting speeds. Its specifications are as follows: 
Type- Comes without mirror
MP- 24.2 Megapixels
Sensor- APS-C
LCD- Sony cameras usually have Vari-angle LCDs
User level-  Enthusiast
Pros: These usually consist of autofocus performance and focus. Further, its vari-angle screen lets you capture everything around you. 
Cons: It does not have in-body stabilization and also comes with no viewfinder. You might get a better alternative at this price.
Fujifilm: Retro Design, Modern Features
Fujifilm's cameras stand out for their unique, retro-inspired designs and excellent image quality. The X-series mirrorless cameras are particularly popular among casual photographers.
Models like the Fujifilm X-T200 are not only visually appealing but also offer an easy-to-use interface, excellent image quality, and a range of creative features. Its specifications are:
Type- It is mirrorless
MP- 26.1 Megapixels
Sensor- Same as Sony
Lens: Categorized under Fujifilm X
User level-  Professional
Pros: It has retro designs, a novel screen with "hidden" facilities, and a hybrid optical viewfinder. 
Cons: The only reason not to opt for Fujifilm X-T200 is its expensive nature and less-specialized features.
Panasonic: Video And Stills Combined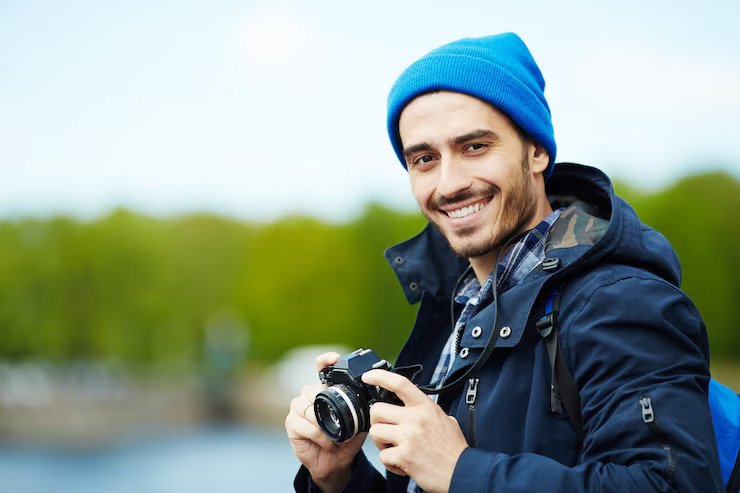 For casual photographers who also have an interest in videography, Panasonic is a brand to consider. Their Lumix series of mirrorless cameras are known for their exceptional video capabilities alongside high-quality stills.
The Panasonic Lumix G7, for example, offers 4K video recording and a range of features that will satisfy both photographers and videographers alike.
Type- Has no mirror
MP- 20.9 Megapixels
Sensor- APS-C "CMOS"
Consistent shooting speed- More than 11 fps
User level-  Enthusiast or Beginners
Pros: These have to be the most glamorous-looking cameras. Also, they come with dial-based controls. 
Cons: In comparison to Panasonic cameras, you might get cheaper alternatives with similar features. It has a few lenses that are DX Z-mounted.
Olympus: Landscape Photography
You might think of Olympus cameras as a bit outdated, but trust us; they still do wonders. These cameras do not come with a wide model range, such as Canon or Nikon.
But they have a specialized camera brand that centers around MFT or micro-four-thirds cameras. Take, for instance, the OM-D E-M10 Olympus Mark IV camera. Here are its specifications:
Type- Comes without a mirror
MP- 20.3 Megapixels
Sensor- MFTs
Maximum shooting speed- Around 8.7 fps
User level-  Intermediates or beginners
Pros: Although they are compact, they can carry a 20 Megapixel sensor. Has a 5-axis, large in-body stabilization. 
Cons: It has a sensor that is tinier than the APS-C. The plastic build is also not very ideal. 
Ricoh Camera: Your Compact Companion
Ricoh cameras are not necessarily cheap. But the features that come intact make the price worthwhile. Built-in a small body, this amazing set of street-inspired cameras is your pocket-friendly buddy. 
Carry it along with you on a picnic day or somebody else's wedding- it suits almost any occasion size perfectly. When we talk about Ricoh cameras, the GR IIIx deserves special mention. 
Type- Too compact
MP- 24.2 Megapixel
Sensor- APS-C
Maximum video resolution- 1080p
User level-  Intermediate
Pros: It has a stunning quality of images that has built-in ND filters. Secondly, it has a quick autofocus and a responsive touch screen.
Cons: One might like the battery life of Ricoh cameras as they do not last long. Additionally, there are overheating problems and an attached LCD.
Wrap Up
Choosing a camera is a personal decision, depending on your budget, the type of photography you're interested in, and the features you prioritize.
These brands – Canon, Nikon, Sony, Fujifilm, and Panasonic – all have excellent options for casual photographers.
Take the time to research, try them out if you can, and find the one that feels right for you. Happy shooting!
Read Also: