Blooket is a modern take on education through virtual games and quizzes. This platform brings modern educators and students who engage in a modern teaching and learning experience through different games.
The platform literally aims to improve classroom engagement. They intend to make learning fun and interactive so that students love to be engaged in their studies. This interactive game is great for building a great classroom community.
If you are wondering what Blooket is and how it works then this review might be of help. Here is a complete review of the platform, and we have included aspects like – how to use it and its pricing plans. So, keep reading if you want to learn more.
What Is Blooket?
The booklet is an online gaming solution for educators and students. The platform has multiple activities for student engagement. It allows gameplay driven by different instructions and individual games.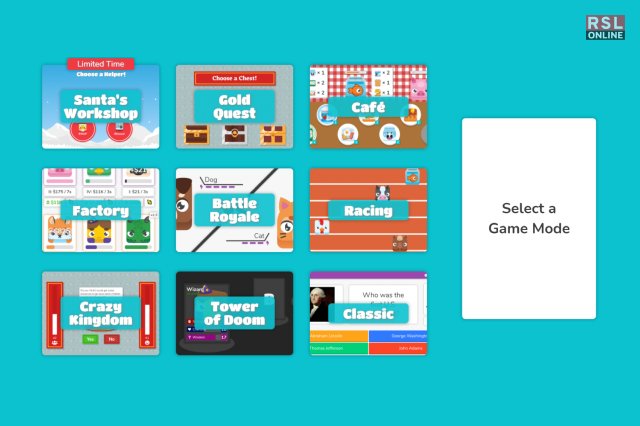 The gaming platform allows the teachers to create and track the performance data of students through the student's accounts they can create using this subscription-based platform. The subscription service is based on teachers as users.
It is a fun and interactive platform allowing teachers to create games and quizzes for students and create an engaging environment for students to learn from.
How Does Blooket Work?
Blooket is a new take on review and trivia games. So, how does it work? Well, the teacher or the host of the platform can pick up a set of questions and a unique game mode.
Once the host creates the games, the Blooket platform generates a code that the players can use to join the game using their own devices. Once the games start, the players (students) have to answer the games to win.
These games are fun and engaging, and it offers a variety of games students will enjoy playing. The games keep the students engaged while also integrating education with the games.
Why Should You Use Blooket In Your Classroom?
These games are not only fun, but they are also educative, which is why many teachers and schools are adopting Blooket in their teaching environment. Here are some reasons why some schools and classrooms are adopting Blooket in their classes.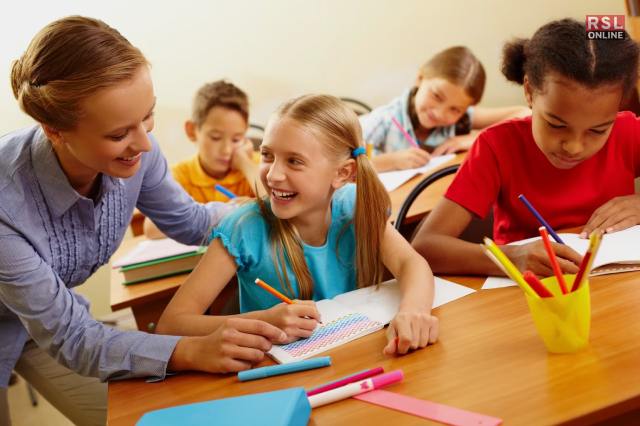 1. Motivate Students
These games can keep the students motivated. The worst drawback that can negatively impact a learning environment is very mechanical teaching methods. The Blooket games encourage the students to participate and answer questions about different reward programs the teachers and the hosts set.
Also, the students can overcome different challenges and feel driven towards learning more through these interactive games. Blooket games can motivate students into doing better in their studies.
2. Effortless Teaching Experience
Teaching should not feel like a hectic job. Blooket makes sure of that through its powerful set builder. You can create or import your question sets without any hassle using the Set Builder on the Blooket platform.
Also, the platform allows teachers access to impressive sets previously built by other teachers on the platform. You can use the Discover page to access other previously built sets on the platform.
3. Customize With Ease
The old classroom games have become redundant and outdated. But, if you introduce Blooket to your classroom, you are opening room for a variety of game modes and a unique set of games.
Also, they offer lots of personalisation options to edit the settings of the game and create varieties of options within the game according to the user's needs.
4. Teaching & Learning Community
Aside from offering different games and learning opportunities to the students, users can join Blooket community. The community brings lots of fresh ideas and content for educators and students.
The platform also hosts many events for educators and students from around the world to join.
How To Use Blooket?
Blooket users (teachers/hosts) need to subscribe to the service to be able to host different games for their students. However, if you are wondering how the games work? Or how to use Blooket, then you can use this article for some insight.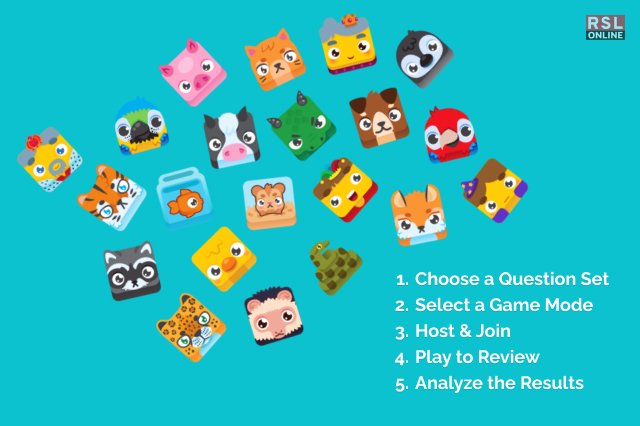 1. Choose A Set Of Questions
First, you have to choose a set of questions. You can create your own set of questions or import them using the converter tools of the platform. Even their Discover database has a wide variety of courses you can select from.
2. Select A Game Model
You can choose from a unique variety of games. Make sure that the games you choose are able to engage the students. You should also keep an eye open for seasonal or limited-time event modes.
3. Host & Join
The process is pretty simple. The teachers have to host a game on the large screen in the classroom. The students have to join the game using their own devices using their game ID and answer different questions.
4. Play To Review
The students will also be able to review the content the teacher is teaching in the class by answering different questions.
5. Better Analysis
Booket games have different reports and question options helping teachers understand how students are performing. They can also find out the areas of the students that need improvement.
What Are The Features Of Blooket?
Blooket is a super cool online platform that brings fun and learning together. Imagine playing games and gaining knowledge at the same time – that's what Blooket is all about!
At its core, Blooket is an educational game platform that teachers, students, and anyone eager to learn can enjoy. It's like a game-changer for the classroom and beyond. Here are the features of the platform:
1. Game Modes:
Blooket offers a variety of game modes, each with its own unique twist. Whether you're into trivia, word games, or even math challenges, Blooket has something for everyone. The games are designed to be engaging, competitive, and, most importantly, educational.
2. Learning And Fun:
Blooket makes learning fun! Teachers can create custom quizzes and games, and students can join in and play along. It's a fantastic way to review material, reinforce concepts, or simply have a blast while learning new things.
3. Customization:
Blooket is all about customization. Teachers can tailor the games to suit their lesson plans and students' needs. You can add questions, set time limits, and even add power-ups to make things more exciting.
4. Friendly Competition:
Blooket isn't just about solo learning. You can compete with your classmates or friends, adding a friendly competitive edge to your learning experience. Who doesn't love a bit of healthy competition?
5. Progress Tracking:
Want to see how you're doing? Blooket keeps track of your progress and scores. You can see your improvement over time, and teachers can use these insights to adjust their teaching methods.
So, whether you're a student looking for a fun way to study or a teacher searching for an engaging tool to inspire your students, Blooket is the answer. It's like having a game night and a study session rolled into one awesome package. Give it a try, and who knows, you might just become a Blooket pro in no time!
Blooket Pricing: How Much Does Blooket Cost?
Blooket has some sweet subscription options for you to choose from, and they've even got special deals for groups.
First up, there's the Free tier. It gives you access to create and host games, cool game modes, a nifty question set search, and the freedom to make as many sets and edits as you want.
If you want to take it up a notch, you can go for the Plus plan. It's only $2.99 per month when you pay for a year upfront, which comes out to $35.88 annually. With Plus, you'll unlock awesome perks like advanced game reports, early access to events, exclusive features, bonus tokens for students, the ability to copy and duplicate sets, and top-notch priority support.
But if you're more of a monthly kind person, the Plus Flex plan is your jam. It's just $4.99 per month, and the best part is, you can cancel anytime. You still get all those fantastic features like the Plus plan but with the flexibility to switch things up as you please.
Blooket Review By Users
We have searched on the internet and collected some Blooket user reviews from teachers and educators who have used this platform.
Review 1
"Life will not always give you an easy time just because you answer right, other people will try and take you down. Personally, the goal is to keep going even if you are the lowest grade. Yes, you can steal from other people, people will get mad and angry and competitive"
Review Source: Click here
Review 2
"Blooket is such a good tool for learning and all my kids love all of the avatars you can collect as reward for doing well in the quiz. overall I would say blooket is an awesome app that all teachers everywhere should definitely."
Review Source: Click here
Review 3
"I thought it was a decent learning app. But I don't like how only the people with the most "coins" or "points" end up winning instead of the people with the most improvement or best grades."
Review Source: Click here
Frequently Asked Questions (FAQs):
Here are some additional questions and answers that you might want to read.
1. Is Blooket Safe To Use?
Ans: The Blooket platform is safe for kids and educators. It has many unique games and modes, allowing children from different schools to learn through interactive games.
2. Is Blooket Kid Appropriate?
Ans: These teaching and learning platforms have nothing inappropriate about them. In fact, the platform follows different laws, terms, and conditions. According to their laws, children under 13 cannot create accounts on Blueket. Teachers should instruct students under 13 to skip this process.
3. Is There A Fee For Blooket?
Ans: Yes, it has a specific charge that the users need to pay. You need to pay $2.99 per month if you want to use Blooket Plus. They also charge users on a yearly basis as well. The yearly fees are – $35.88, and it offers users all the starter features along with more enhanced game reports and other exclusive features.
Final Words
Blooket is a fantastic platform that blends learning and gaming seamlessly, making education a whole lot more enjoyable. So, why not dive in and start your Blooket adventure today? Get ready to level up your knowledge and have a blast while doing it!
Users can also choose a monthly package allowing them to cancel anytime they want. This plan is called the Blooket Plus Flex. This plan charges users $4.99 per month. If you are an educator or a teacher, you can use this gaming tool to create an engaged environment in your class.
I hope that you have found the answer you were looking for. However, if you have any additional questions, you can ask us in the comment section.
Read This: