Seint makeup is a new makeup brand in the market. But it has already gained a lot of popularity in the beauty world. The brand started to sell its products in 2018. The brand has so many high-quality products that you can use for everyday use.
So, how is Seint makeup products? Should you consider its products or not? Where will you find the products? Are the products really good to use?
In this article, you will get to know everything about the brand. If you want to consider makeup products, then go through this article.
Seint Makeup: A Little Overview
So what is Seint makeup?
For people who want to know, Seint Makeup is a cosmetics company that makes direct sales. And it has various high-quality makeup products.
There are blushes, eyeshadows, lipsticks, bronzers, and many more. And the most important thing is that the products are cruelty-free. If you see the list of ingredients, then you will find that there are no toxic ingredients.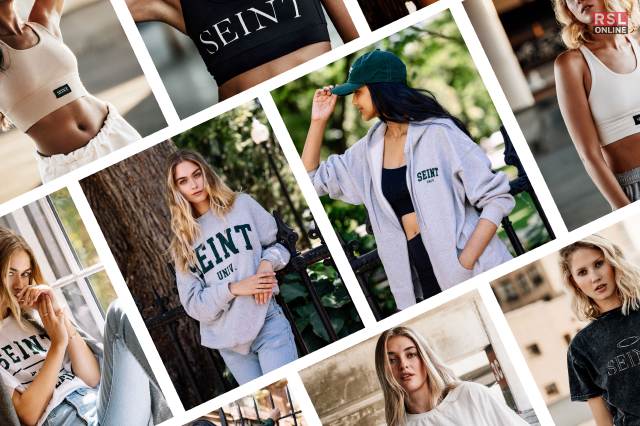 Inception of Seint Makeup
The founder and CEO of the company, Cara Brook, started the company in 2013 with the name Maskcara Beauty. In 2018, she changed the name of the brand to Seint Makeup.
The company is based in Salt Lake City, Utah. The focus of the company is to make beauty products that are easy and fun for makeup and, most importantly, accessible for all women.
Cara has always been passionate about cosmetics and beauty. When she was 20 years old, she was a freelance makeup artist. This is how she started her career in the makeup industry.
While working at that time, she came to know that there are high-quality products in the market. But those products are expensive. So, there is a need for affordable, high-quality products that are also easy to use.
So, she started working to build a brand that could offer everyone non-toxic and high-quality products. She started to work hard and gave her full dedication to building this company. The brand also makes skincare products.
She is a mom, so she knows how hard it is for them to wear makeup. This is why seint makes products that are easy to use. For example, suppose a woman needs to wear makeup, but she has no time at all. So, these products can be worn with minimal effort and time to apply.
No matter if you are a mother or a busy working woman, Seint makeup products are appropriate for you. The products have all these features but are also affordable. Right now, the brand is flourishing in the market and is one of the most popular brands.
Seint Beauty Makeup: Why Try This Brand?
If you ask me whether you should use the brand or not. Then I will say that the brand has gained a lot of popularity in recent times. Even when I used the brand for the first time, I didn't even expect that I would stick with it.
First of all, the quality of the ingredients is really good. And if you want this brand to be your everyday use, then it is perfect.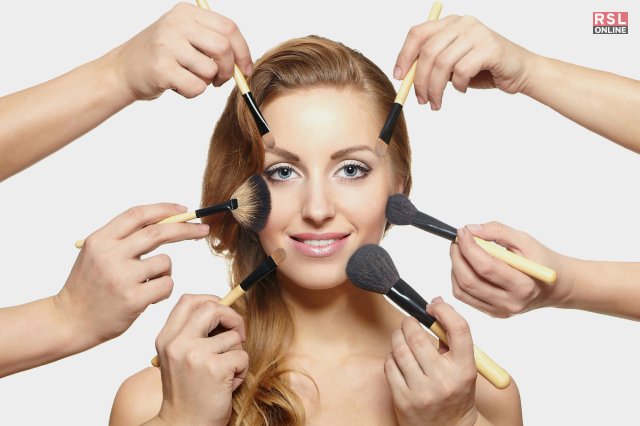 Secondly, the products are cruelty-free, so there will be no guilty consciousness that you may have to face. No bees or other animals are harmed during the process of making makeup products.
You will also find various shades to choose from. And you will get full assistance and tutorial videos for your help.
And the best thing is that you will find guides to use the products on the official website. Most Seint makeup reviews talk about the 'how-to' guides.
Seint Makeup Products
You can buy Seint products from the seintofficial website. And the best thing you will find is the customizable Seint makeup palette. There are a lot of products. You can check the list.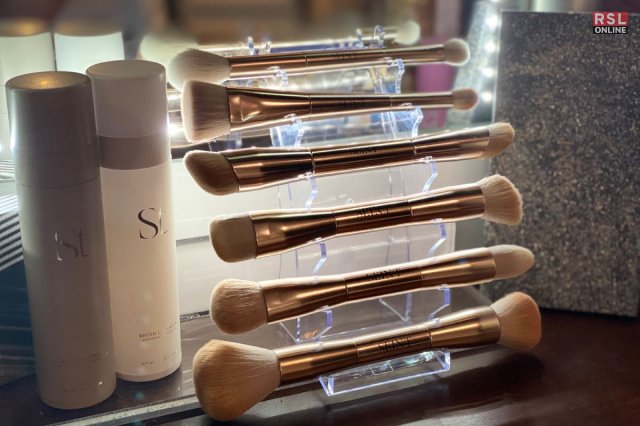 Highlight Cream
Lip and Cheek Stain
Contour Cream
Illuminator Cream
Setting Powder
Bronzer Cream
Setting Spray
Cream Eyeshadows
Powder Eyeshadows
Brow Wax
Eyeliner
A full Skincare Line
Brushes and Products
A Facial Dermal Roller
Makeup Brushes
Makeup Removal Cloths
Brush Cleansers
Brush Holders
Beauty Blenders
Perfume
Demi Brushes and Makeup
Though you will find almost any beauty and skincare products here, here is a list of some products that you must use.
Perfect Palette
When it comes to the eyeshadow palette, the brand offers the best. You will find 12 powder shadows, a dual-ended brush, four cream shadows, and a mirror. In addition, you can choose any 12 colors you need for your customizable palette.
Contour Cream
There are different features that you find in creamy contouring. However, there are mainly three shades dark, medium, and light.
Highlight Cream
The shade comes in two different shades- dark and light. So you will get a natural looking glow by using this product.
Lip and Cheek Stain
The lip and cheek stain stays long enough, and there are six different shades that you will find. When you add the color to your cheek, that will not budge for a day.
Read Also: Is Waxing Painful? What To Expect for Your First Waxing
Frequently Asked Questions (FAQs):
Here are some interesting questions and answers.
1. Is Being A Seint Artist Worth It?
There are a lot of reviews that we have studied. Most of them are happy with the financial benefits. But they also use the words like clarity and purpose. So, the artists get fun being a seint artist. And they now have a clear purpose. So, we have found that it is worth it.
2. Does Seint Makeup Settle In Wrinkles?
Yes, the seint makeup is great when it comes to mature skin. The products are mainly cream-based. So, it acts like a second skin and does not go into the wrinkles or fine lines. And this makeup brand is for everyone.
3. Is Seint Makeup Expensive?
No, seint makeup products are not expensive. You can buy these products for only $14. When you go to a drugstore, you can see that there are other products at the same price. But the quality that seint offers is superior.
Our Verdict
Though there are no Seint reviews on the official website, there are some other websites that have consumer reviews. From those reviews, we have found that they are happy with the quality of the products. These are the comments that people mostly use.
Well Blend
Easy to use
Perfect palette is the best product
Buildable
Long-wearing
Natural glow
So, I think there should be any doubt about using the products. The ingredients and quality are high, the price is affordable, and there are a lot of options to choose from. So, you should definitely give this product a try.
If you have any more queries, feel free to ask in the comment section below.
Thank You.
Read Also: