If you are someone who uses Apple products and devices, there is good news for you all! Apple is currently working on Apple GPT, a new and potent rival of ChatGPT and Google Bard in the market of AI.
However, according to Tim Cook, they are yet to decide and finalize the planning and initiatives that they would take in this case.
If you have been searching for more information on the same, you will find this blog to be of help. Keep reading this article till the end to learn more…
Is Apple Working On AI?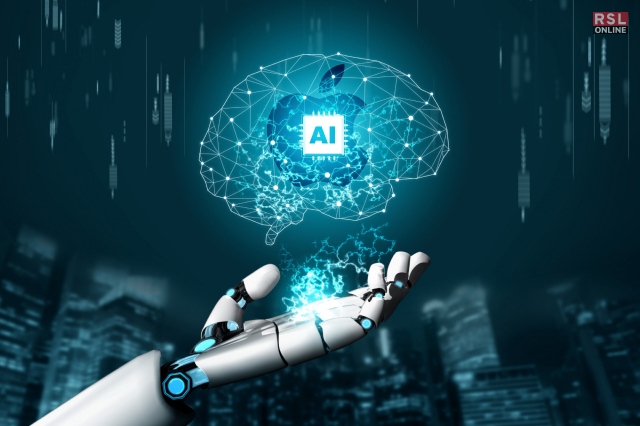 Apple is discreetly developing artificial intelligence solutions that may rival those of OpenAI, Google from Alphabet Inc., and other competitors. However, the company still needs to finalize a definitive plan for introducing these innovations to the general public.
The tech giant has established its unique framework for constructing expansive language models, which are the core of recent advancements such as ChatGPT and Google's Bard. These insights stem from individuals familiar with Apple's endeavors.
Built on this groundwork, referred to as "Ajax," Apple has additionally crafted a chatbot offering informally dubbed "Apple GPT," as per some of its engineering staff.
Apple also uses Google Cloud for iCloud services; the data is encrypted and secure. In a recent interview, Apple CEO Tim Cook spoke about AI, saying it's important to be "very deliberate and very thoughtful in the development and the deployment."
Is Apple GPT Already In Use?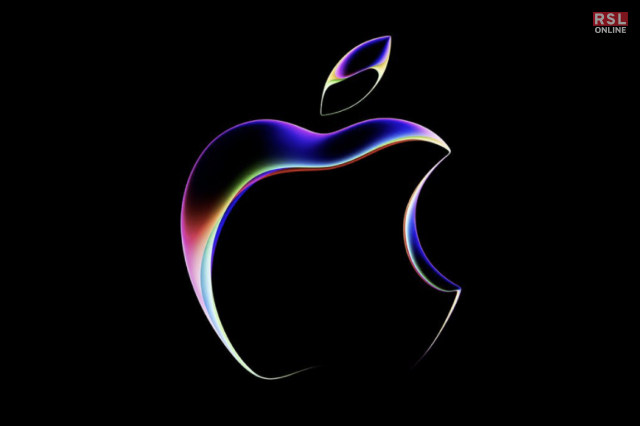 YES! That is the simplest answer.
Apple is employing an internal chatbot to assist its staff in envisioning upcoming features, condensing text, and furnishing data-trained responses, as detailed by Bloomberg's Mark Gurman in his recent Power On article.
While Apple's utilization of its Apple GPT chatbot for customer-facing purposes remains to be determined, Gurman's report provides insights into its internal applications. The newsletter suggests that Apple is actively exploring opportunities to enhance its organizational functions using generative AI.
One conceivable avenue involves equipping AppleCare support personnel with the tool to facilitate improved customer issue resolution.
The timeline for such an implementation is not immediate, given Apple's awareness of the chatbot's known proclivity for errors. Tim Cook, Apple's CEO, acknowledged these challenges during a May earnings call, emphasizing the need to address several issues related to AI.
As Gurman highlights, Apple is likely to pursue its AI initiatives with a measured approach, differing from the relatively rapid integration observed in the cases of Google, Microsoft, and other entities struggling to incorporate generative AI into their products swiftly.
Nonetheless, recent sources cited by Bloomberg indicate that Apple is poised to make a "significant AI-related announcement" in the upcoming year.
When Is Apple GPT Coming Out?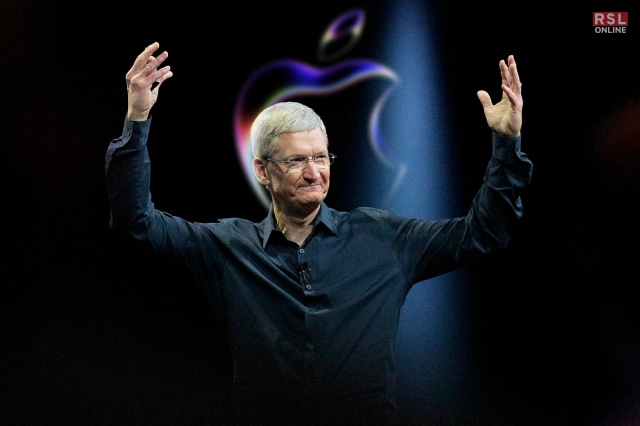 In addition to the infrequency of Cook's statements, they also raise an intriguing point: these remarks might indicate that Apple is preparing for a significant announcement concerning generative AI technology. This aligns with insights shared by Bloomberg reporter Mark Gurman recently. Gurman revealed that Apple is actively developing an innovative "Apple GPT" chatbot, possibly to be unveiled in a momentous AI-related revelation as early as next year.
Apple's prolonged engagement in generative AI over the years, coupled with Tim Cook's decision to divulge this information now, suggests that Apple GPT could be in an advanced stage of its development. Evidently, Apple wouldn't want to prolong the anticipation after making such a noteworthy disclosure.
Simultaneously, this situation intensifies the pressure on Apple now that the information is public. Concerns have arisen that Apple might lag in the AI domain, and a respected analyst even noted that the company trails competitors like ChatGPT by years.
Yet, given Tim Cook's assertion of years of dedicated research supporting Apple's generative AI endeavors, enthusiasts of Apple anticipate that the product will deliver on its promises. The wait for confirmation might not be lengthy.
Apple Announces Products That Will Use AI!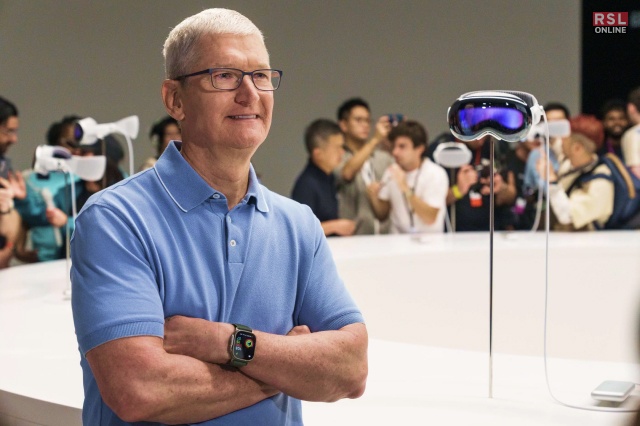 Apple unveiled a range of fresh software enhancements for its popular devices, including computers, iPhone, iPad, Apple Watch, Apple TV, AirPods, and the recently introduced Apple Vision Pro headset.
This revelation occurred during the WWDC 2023, the company's global developer conference, held on Monday. As anticipated based on pre-event insights and speculations, numerous novel attributes from the tech giant leverage artificial intelligence (AI) or "machine learning" (ML), as explicitly highlighted by Apple's presenters.
In alignment with Apple's established dedication to safeguarding user privacy and security, these innovative AI features seem to circumvent the need for cloud-based data connections and transfers predominantly.
Instead, they capitalize on the processing capability within the devices themselves, a concept termed by Apple as its "neural engine." Here are some of the AI products that Apple has already launched or will launch in the coming years:
1. Vision Pro
Apple's recent event was highlighted by the unveiling of a groundbreaking product reminiscent of the company's tradition of surprise announcements: the Apple Vision Pro. This innovative augmented reality headset, resembling robust ski goggles, is worn over the eyes and superimposes graphics onto the real-world view.
Expected to launch in early 2024 with a starting price of $3,499, this headset is Apple's inaugural venture into "spatial computing." Packed with an array of impressive features, it seamlessly integrates with various existing mobile apps. It enables the transformation of Mac computer interfaces into floating digital windows suspended in mid-air.
A standout feature of the Vision Pro is the ingenious use of Machine Learning (ML), specifically the Persona module. This functionality scans the user's facial features by leveraging integrated cameras, rapidly generating an interactive and true-to-life digital counterpart.
Consequently, when users don the device and engage in activities such as FaceTime calls or video conferences, their digital twin takes center stage within the helmet-like apparatus. This digital twin adeptly mimics their expressions and gestures in real-time. Apple proudly refers to Persona as a "digital representation" meticulously crafted using their most cutting-edge ML techniques.
2. Autocorrect Tool
For those familiar with iPhones, Apple's existing inbuilt text and typing autocorrect functionalities occasionally exhibit inaccuracies, providing suggestions that bear little resemblance to the user's intended words (like "ducking" instead of a similar-sounding word beginning with "f"). Apple's announcement shows this scenario takes a turn with iOS 17.
The latest yearly major update to the iPhone's OS introduces a fresh autocorrect feature that utilizes a "transformer model" — the same kind of AI program seen in GPT-4 and Claude — specifically designed to enhance word prediction accuracy in autocorrection. This model operates on the device, ensuring user privacy during composition.
Additionally, autocorrect now proposes entire sentence options, displaying these suggestions in line, a feature akin to Google Gmail's smart compose functionality.
3. FaceTime Presenter Mode
Apple has introduced an exciting update for Apple TV users. While they didn't unveil a new physical Apple TV box, they did reveal a significant feature enhancement: FaceTime capability on Apple TV.
This innovative feature utilizes the user's nearby iPhone or iPad (assuming they have one) as the incoming video camera. Simultaneously, the TV screen displays other participants of the FaceTime call.
Enhancing the FaceTime experience further is the introduction of a presentation mode. This new addition allows users to share their app or computer screen during FaceTime calls. This mode also includes a live view of the user's face and upper body.
One variation of this view reduces the presenter's face to a small circle that can be moved around the presentation, while the other places the presenter's head and shoulders in front of the content, enabling natural gestures, similar to a TV meteorologist interacting with a digital weather map.
4. Dictation
Apple's current speech-to-text function enables users to simply tap the small microphone icon on the native iPhone keyboard and commence verbalizing to transform speech into written content, or at least attempt to do so.
Though the effectiveness of this feature varies, Apple has indicated that iOS 17 incorporates an upgraded speech recognition model, likely leveraging on-device machine learning, with the aim of enhancing the precision of dictation results.
5. Voicemail
Apple introduces a highly practical addition to the iPhone's default Phone app, "Live Voicemail." This innovative feature activates when an iPhone user is unreachable and the caller begins leaving a voicemail.
What sets this apart is that the recipient's screen displays a real-time, word-by-word text transcript of the ongoing voicemail as the caller articulates. This transformation of spoken content into live text is made possible through Apple's neural engine, all while ensuring user privacy as the process takes place exclusively on the device and is not shared with Apple.
6. Journal
Discover a more enriching way to capture your life moments with the Apple Journal app on iOS 17. Whether you're already a journaling enthusiast or just starting out, our innovative solution, powered by on-device ML (Machine Learning), helps you cultivate gratitude and self-reflection effortlessly.
Seamlessly integrating recent photos, workouts, and activities from your device, the app presents them as editable digital journal entries waiting for your personal touch. Moreover, for app developers, Apple introduces the new API Journaling Suggestions.
This empowers developers to seamlessly integrate their apps into users' journaling experience, making them potential content sources. This feature holds immense promise for the fitness, travel, and dining sectors. The future holds exciting possibilities for companies that embrace this API elegantly and creatively.
Wrapping It Up!
In case you were searching for information on the Apple GPT, I hope that this article has been of help to you. If there are any other queries related to the same, kindly feel free to let me know. All that you need to o is scroll down till you reach the bottom of the page, Then leave your comments and queries in the box below, And I will be there to answer them all for you.
Read Also: